Miranda Kerr may appear superhuman because of her ability to seemingly age backwards (she turns 31 on this Easter and doesn't look a day over 21), her killer midsection (check the stunner showing off her Calvin Klein undies) and how she's able to tote her 3-year-old son Flynn around the city while wearing heels. However, the supermodel is super down to earth.
Kerr hosted a private concert in New York on Tuesday evening with "The Voice" fan favorites Jacquie Lee, Will Champlin and Dia Frampton. I was able to snag 15 minutes with the Aussie-born beauty before the night's festivities were in full swing. Lucky me, right?
Before we got cozy on a plush couch at The Crosby Hotel, Kerr was showering me with compliments over my big Afro puff and the neon green scarf I was sporting. We even took a selfie! All of our BFF-moments aside, I learned a great deal from the Clear Scalp & Hair global brand ambassador about her beauty regimen and what it really takes to be the absolute best version of yourself.
On her shampooing ritual ...
I wash it every second day unless I'm working back to back days, then I like to keep it fresh. There's nothing better for me after I've freshly washed my hair and I'll let it dry on its own. I just love that feeling of clean hair because it's like a little luxury in life. After I get off an airplane the first thing I do is wash my hair. If my hair is not clean I don't feel my best.
On the secret to her super shiny hair ...
It's a combination of [things] like feeding my body from the inside, and I've been using Clear [hair products] for quite some time actually. I have noticed that it makes my hair strong and soft and lightweight at the same time, and that's something for me that I need. I like it because I feel like it nourishes the scalp, and their whole concept has been that we've been looking at the wrong end of hair.
I used the shampoo and conditioner and nothing else. My hair gets so much work done to it with the industry I work in. It's constantly getting pulled, pushed and curled, and you feel like it's nice sometimes to have a blowout and no products.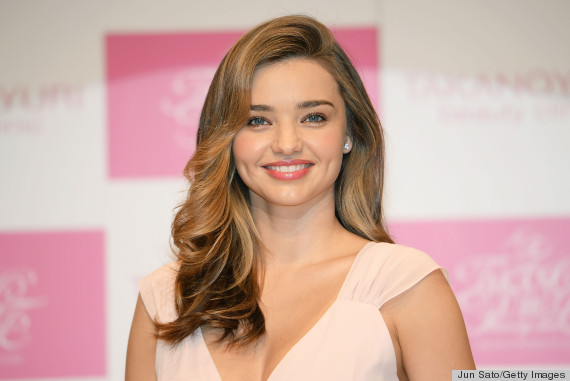 On the many, many uses for coconut oil ...
I cook with it, use it in my hair, it's great to remove makeup ... really good for eye makeup if you've got sensitive eyes. If you have a burn, like if you've burned yourself with a curling iron, you can put a bit of that on there to help. Sometimes I sleep with coconut oil in my hair. The Clear Intense Hydration Mask, which has coconut oil in it, is good to put on the ends of your hair to smooth and keep nourished.
I have an exfoliating cream in my line that is good for your face, but sometimes I like to mix it up and get sea salt and coconut oil or olive oil and scrub it all over my body. I feel like the sea salt is very invigorating and revitalizing.
On the one thing she does every day to unwind ...
I meditate morning and night. I've practiced meditation and yoga for a long time. I guess since I was 16 and I'm about to turn 31. The importance for me taking that 10 minutes in the morning and 10 at night to just focus on my breath. I have other guided meditations that I've downloaded from iTunes and I have this little machine that was actually given to me by my osteopath. There's been so many studies that have come out about meditation and stillness of the mind and being present.
On if she would ever chop off her hair ...
Oh, yeah! I wanted to cut my hair when I was pregnant. I had such an urge to cut it really short. I'd like to and you'll see I'm sure in a few years. I have a [faux bob] though. I like to mix it up. One day, I'll cut it for real.
On her healthy hair diet ...
I feel it is very important to get nutrients from the foods that we eat. For me, I eat salmon, avocado, macadamia oil, eating and cooking in coconut oil ... eating almonds and pine nuts. Having your Omega 3-6-9 is really important for the brain and skin. I do take a multitude of vitamins but I do like to mix it up with a smoothie in the morning that has maca powder, fresh coconut water, chia seeds, goji berries, acai powder and spirulina. I'll open and put my vitamins in the smoothie as well because I don't like to take the capsules.
On the one beauty product she can't leave home without ...
I can't leave home without having fresh, clean hair and my rosehip seed oil because it has your essential fatty acids and it's good to put on at night.
This has been edited for clarity and length.
Related
Before You Go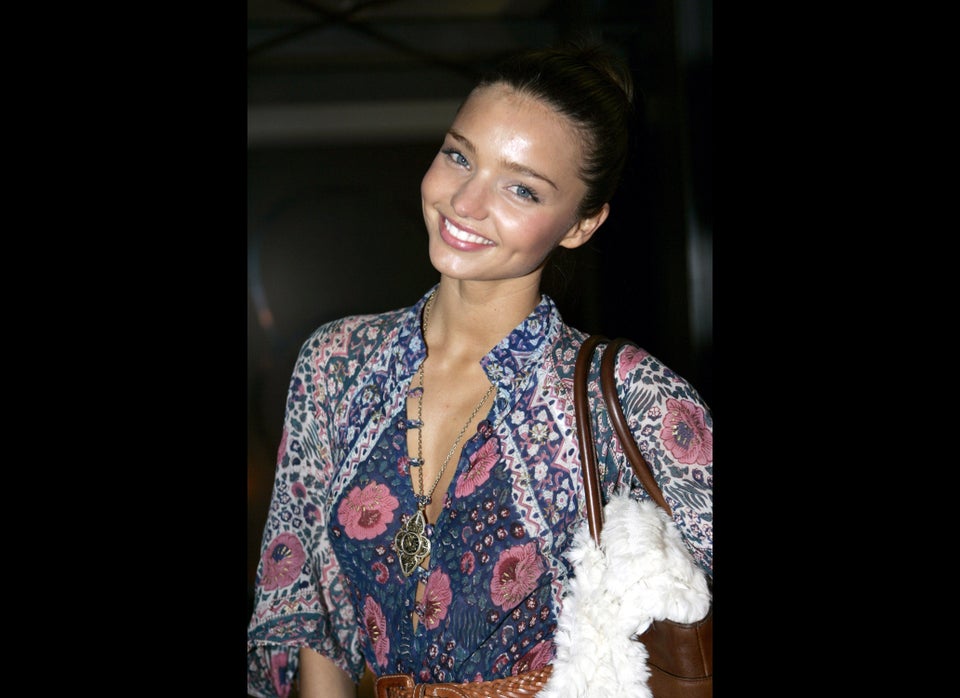 Miranda Kerr Style Evolution