Haute Muse, which bills itself as the "first international fashion magazine coming out from the Middle East," has a way of taking familiar, gorgeous faces and turning them... well, less familiar.
For the latest issue, the mag again took a heavy hand to a famous face, so much so that we didn't recognize her at first. Miranda Kerr has been given a serious case of the smoky eye, paired with voluminous bedhead and pouty pink lips (seriously, they're almost Lana Del Rey-size).
Between that and the weighty, semi-matronly wrap dress, Miranda looks significantly older than her 28 years, not to mention worse for the wear, which we know she most certainly is not.
We don't mind the occasional dark makeup, but Miranda's strongest suit is her youthful, fresh-faced appeal -- why not keep it that way, Haute Muse?
See the latest cover below. Are you a fan of this Miranda makeover or do you prefer the Aussie model in a simpler, stripped-down look?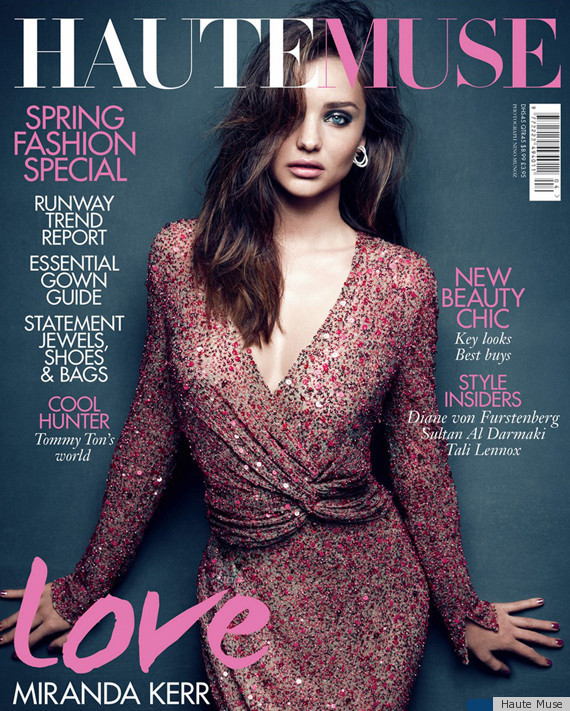 Related