Miranda Kerr's got a hot husband, an adorable baby and what often looks like the funnest (that's right, funnest) job ever. So what's the secret to making all those dreams come true?
"Let's bring it back to my grandma. What she said to me about men: men are very visual, so don't forget that. She said every day, put a little makeup on, put on some nice underwear, and you'll keep your husband. That's what she told me!"
That's all it takes? Perhaps Grandma didn't mention that for that makeup and underwear to be most effective, it helps if you have a body that looks like Miranda's. As Ferguson awkwardly told Kerr at the start of the interview, "You're... a reasonably attractive young lady." (We LOVE how awkward male TV hosts get around supermodels -- see here, here and here.)
Miranda demonstrated just how well that makeup and underwear (and wings and stilettos and headgear) work at last night's Victoria's Secret Fashion Show, which aired on CBS a month after it was filmed in New York City. Spoiler alert: Miranda killed it.
We bet she made Orlando Bloom proud.
See Miranda and her fellow Angels in all their bedazzled glory: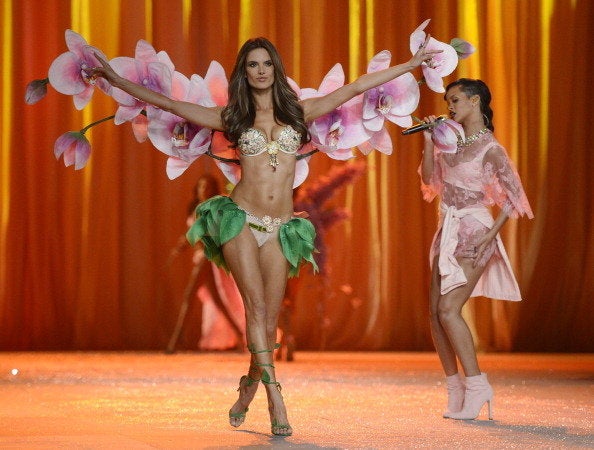 Victorias Secret Fashion Show 2012
Popular in the Community