You would think that the stunning faces that grace magazine covers and billboards would feel like the most beautiful women in the world. But their lives aren't all smiles and validation, says Miranda Kerr.
The supermodel covers the November issue of Cosmopolitan, embodying the picture-perfect image she speaks about in the magazine. "My life is more balanced than ever," she reveals. It wasn't always that way, though:
"There was so much rejection in the beginning. Models are some of the most insecure people I've ever met. They're constantly being told they're not good enough. You've really got to practice loving yourself."
This is a sentiment we've heard before, one that model Cameron Russell spoke about during her recent Ted Talk. "If you ever are wondering, 'If I have thinner thighs and shinier hair will I be happier?' you just need to meet a group of models because they have the thinnest thighs and the shiniest hair and the coolest clothes and they're the most physically insecure women on the planet," she said.
So how does Miranda Kerr achieve confidence, self-assurance and that aforementioned "balance"? She's got tons of confidence boosters now, being the second highest paid model, earning a coveted Victoria's Secret Angel title and covering Cosmo. "Don't feel like you have to do and be everything," she tells the magazine. We're certainly glad she made time to cover Cosmo -- after all, it's nice to see models regain their spots on our fashion glossy covers.
See Miranda's cover and a photo from the shoot below and tell us: Do you think models are more insecure than the average woman?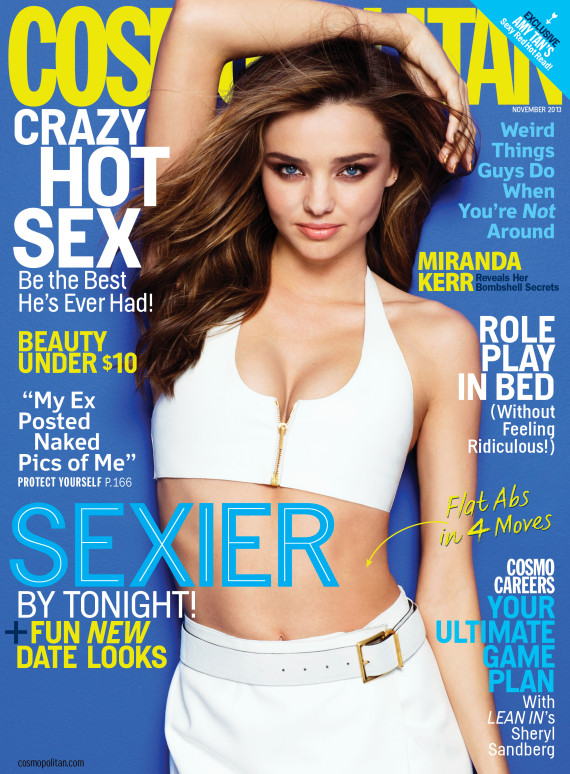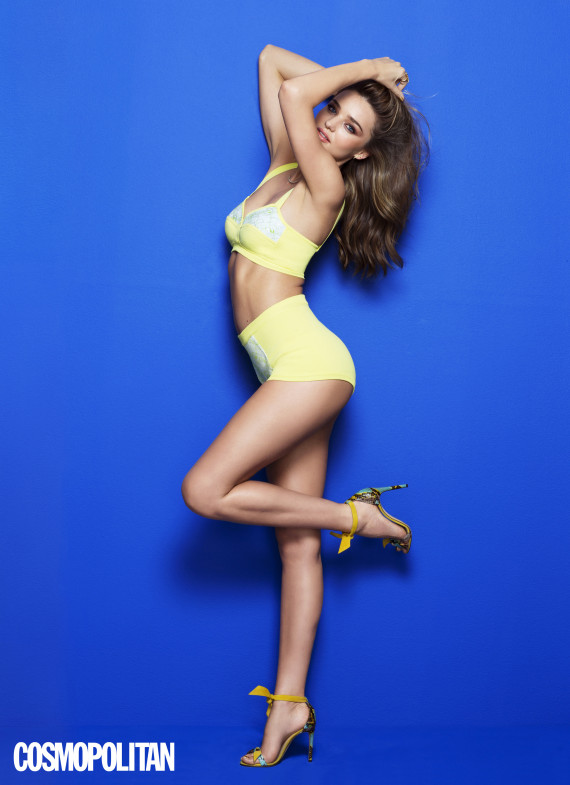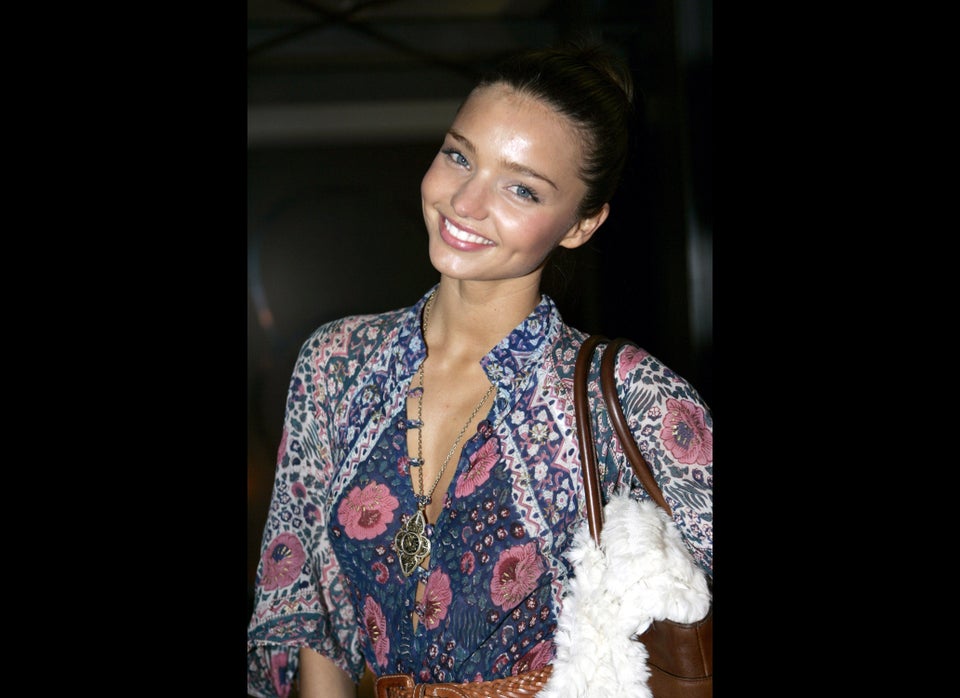 Miranda Kerr Style Evolution