If having a stunning body, gorgeous celeb husband (cough, Orlando Bloom) and adorable baby weren't enough, Miranda Kerr has given women worldwide one more reason to be green with envy: no stretch marks.
Walking for retailer David Jones, the Aussie stunner wore summer pieces by Collette Dinnigan, Ksubi and more, including a swimsuit with quite the plunging neckline.
"I totally gave my body over. I didn't care if I got stretch marks, I didn't care if I didn't get back into shape. My main focus was to have a healthy child and it didn't matter to me if I could model or not. I didn't have any aims to get back in shape."
Hold the phone -- Kerr defied model convention with a pregnancy that actually affected her body?
"No, nothing [changed]. I put cream on every morning and night. I used Kora Organic Body Lotion all over my tummy and I got big, so it's a wonder I didn't get stretch marks but my mum doesn't have any, either."
Never mind, then. Just another model enjoying her entirely unblemished post-pregnancy figure. We're not jealous or anything.
Check out pics of Kerr on the runway below.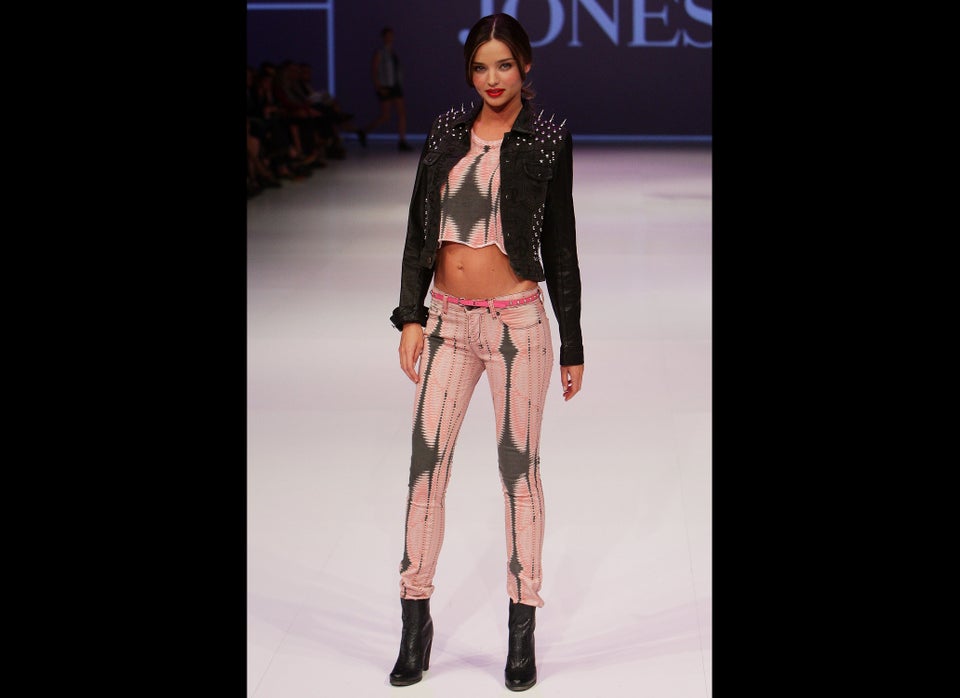 Miranda Kerr Returns To Runway
Related