The behind-the-scenes video shows the Victoria's Secret spokesmodel dancing to what we are sure is not the piano sonata in the video. As she wiggles and smiles for the camera, it becomes abundantly clear: Miranda looks just as good behind-the-scenes as she does in the finished product. The cover looks like it was barely touched by Photoshop.
As gorgeous as the Mrs. Orlando Bloom is in the magazine, we have to say that our favorite part of the video is watching her cuddle a wiggly baby Flynn on her lap while she's getting her hair and makeup done.
Take a look at Kerr's recent cover and then scroll down to see her dancing in the behind-the-scenes video.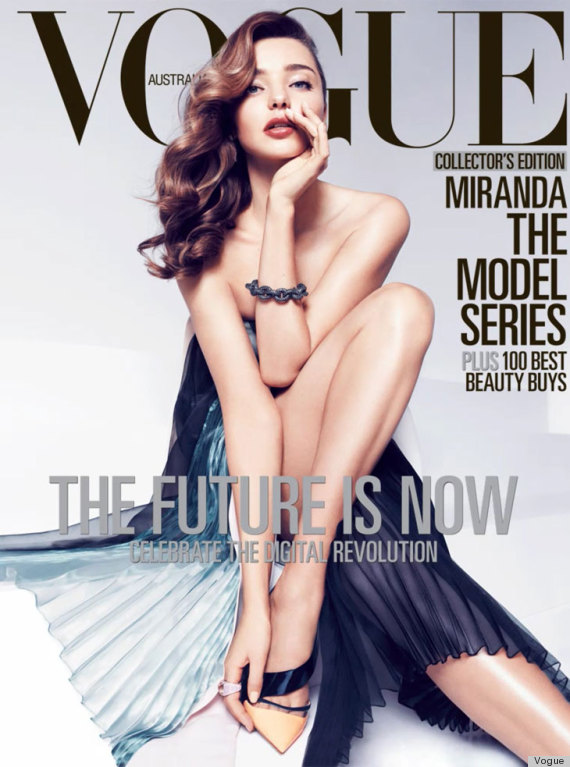 Sometimes Miranda wears real-people outfits: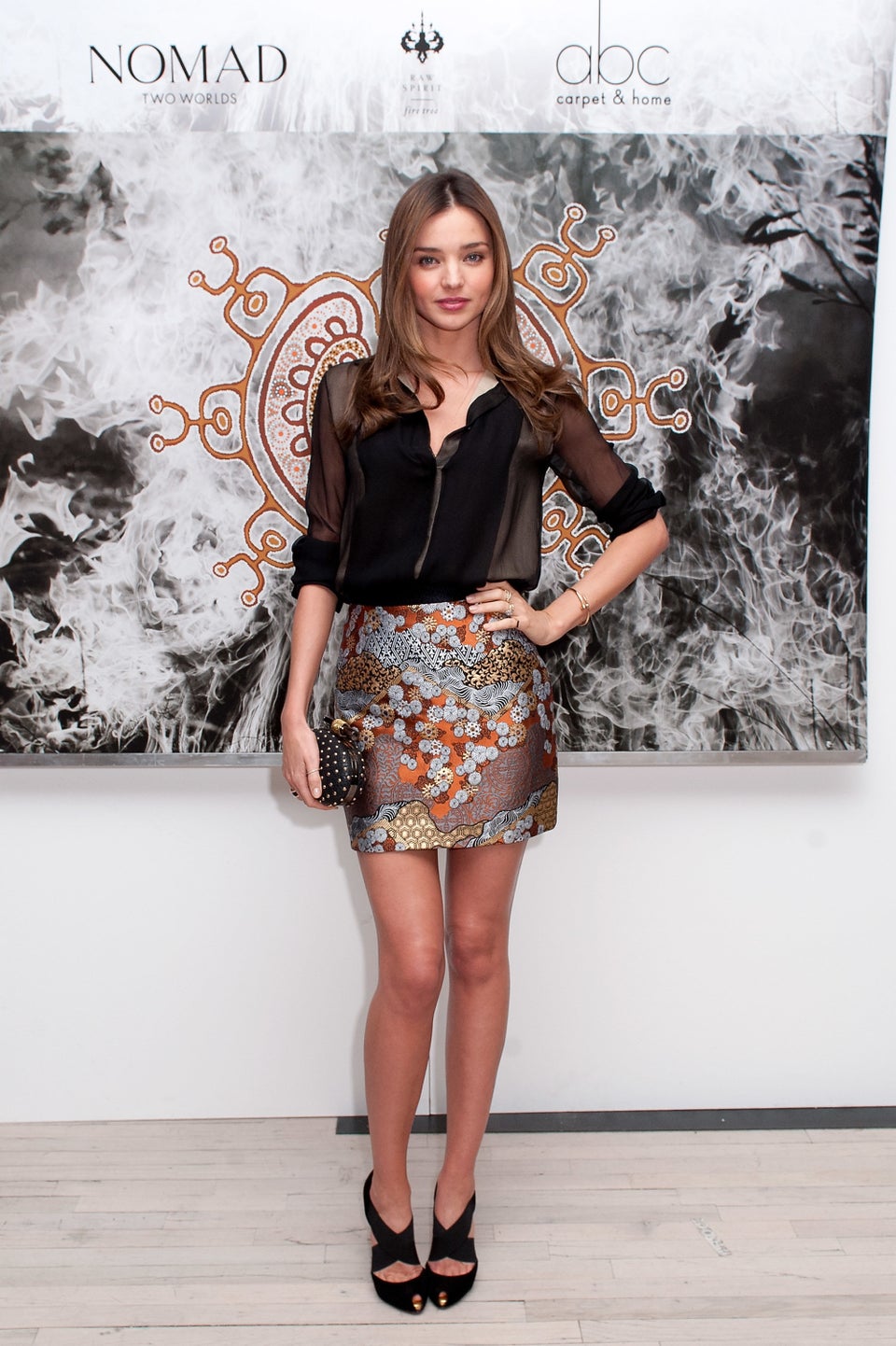 Miranda Kerr's Killer Style