Miranda Lambert is a full-blown country music star, and now, thanks in part to her husband Blake Shelton's success on "The Voice," she's a household name.
"It was sort of out of nowhere, I mean, we're country singers, you know, we make albums, we go on tour, we spend a lot of time in Nashville and a lot of time in Oklahoma in a town of 3,100 people and he gets on 'The Voice' and suddenly it was like a page turned and we get on the tabloids and on the front of magazines with breakup rumors," Lambert told HuffPost Live's Ricky Camilleri on June 26. "So, it took a while to get used to, it kind of caught me off guard. But now I just accepted it because I realized it wasn't going to stop and I realized that it doesn't change my life ... People don't believe it at this point, and we can laugh about it."
Lambert has also been making headlines for her weight loss, which she noted was the result of simple lifestyle changes including "good old-fashioned don't eat Cheetos and get moving." She also had a little help from fellow celebrity Britney Spears, who's famous figure was her motivation.
"I just picture her hot body in all the videos," Lambert laughed. "I'm like, 'C'mon, keep running!'"
The "Automatic" singer also says that it's nice to have famous females supporting each other and attempting to be positive role models for younger women.
"We have a lot of pressure on us, so it's good to support each other," Lambert told Camilleri. "We put it on ourselves a lot -- trying to look the part and be as good as we can and be a good role model and stay in shape and take the criticism when we're not." Still, Lambert tries her best to stay positive and set a good example.
"I just am who I am and whatever you think a role model is," she explained. "I may be a good role model because I just am always positive about body image: Just be who you are. It doesn't matter what size, it's all about who you are on the inside and what you stand for. Believing in what you believe in and speaking it out. But yeah, I have tattoos and I cuss and I drink and I'm just a country girl, so I'm not a model citizen, but I try to be a good person."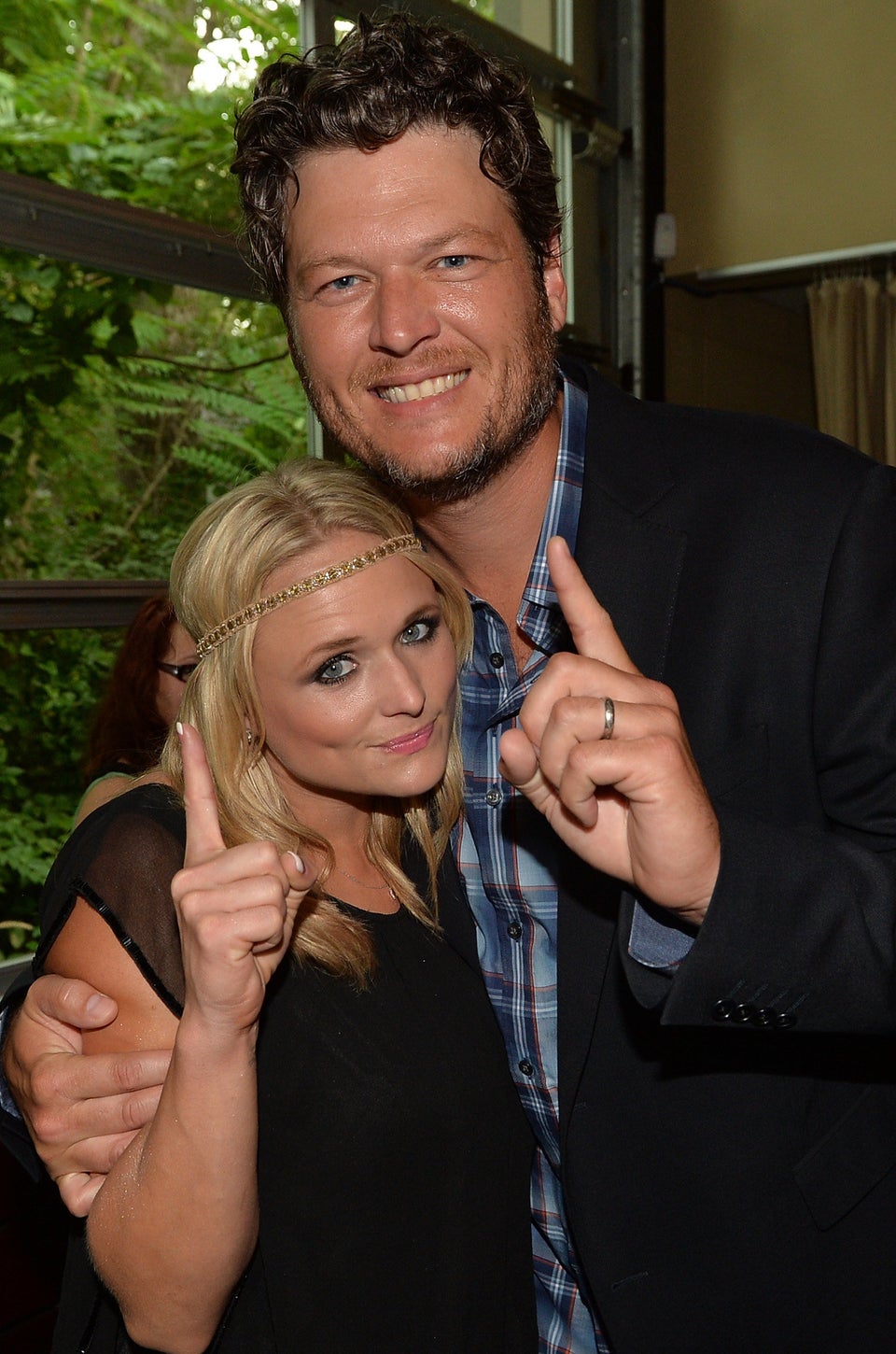 Blake Shelton & Miranda Lambert