Despite all of this, Lambert is focusing on the good things in life. On Thursday, she shared a photo of herself with a horse, writing, "I'm still floating around on a cloud from last night. Thank you so much @cma for celebrating country music in a big way and for letting me be part of it. Today was a day spent reflecting on this amazing life that Nashville and country music fans have given me. And my friends. I'm so grateful."
About an hour later, she posted what feels like some very poignant and timely lyrics from Lake Street Drive's song "Better Than."
"I could spend ages reading the news / I could spend days, singing the blues," the lyrics read. "But I turn up the TV light / Give up without a fight / Better than pretending to know what's wrong and what's right."
The lyrics seem to be a subtle message calling out all the fanfare surrounding her ex's new romance, and a way to tell fans she's not crying over the news.
"She had her suspicions but didn't really know it was a real thing until the announcement last night," a source told Us Weekly on Thursday. "But she doesn't care. She's divorced and he can date who he wants."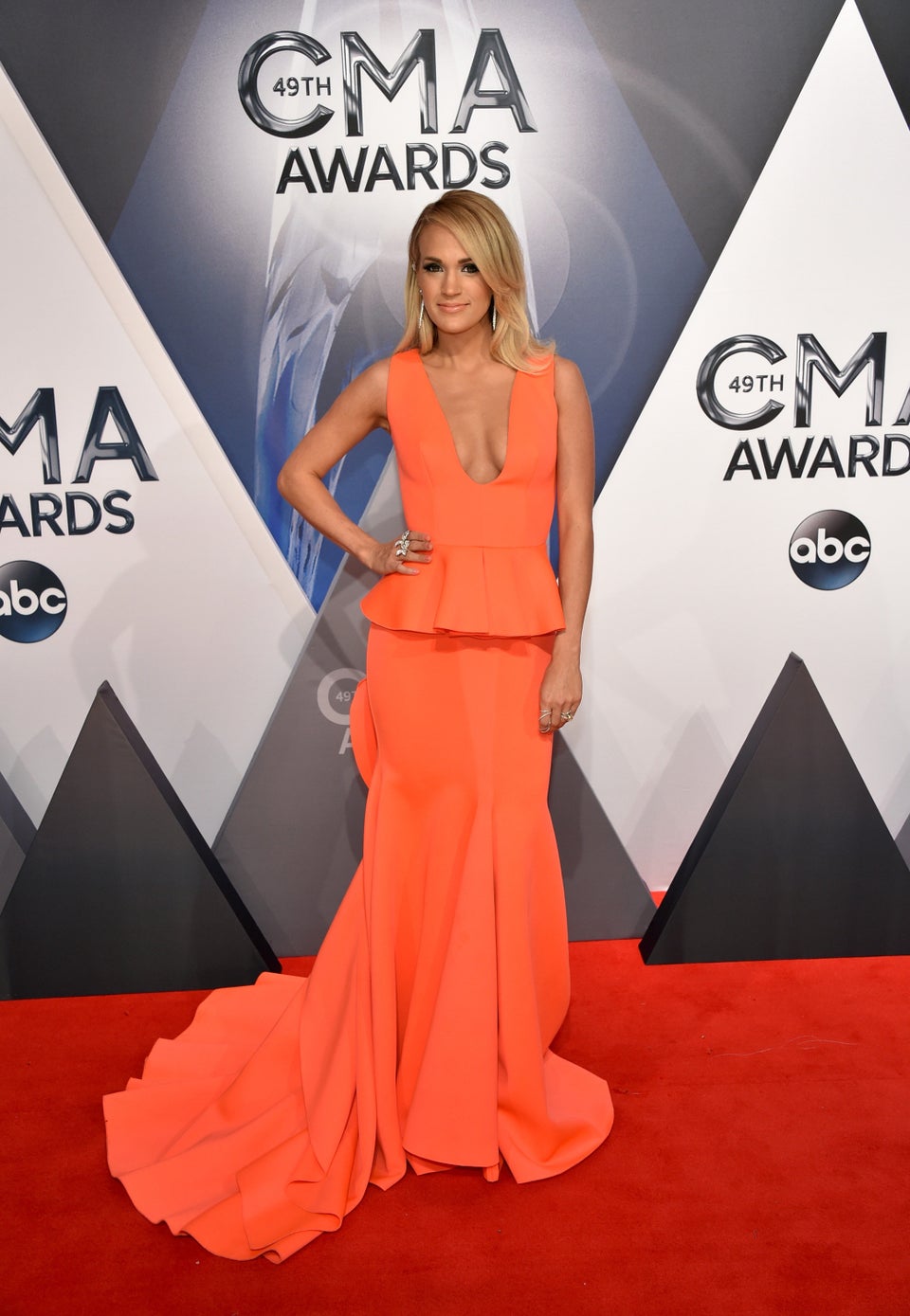 2015 Country Music Awards Red Carpet
Popular in the Community