Do you spring out of bed, ready to start your day, or hit snooze over and over again? That Morning Person is HuffPost's attempt to make sense of mornings by peering into the routines of others.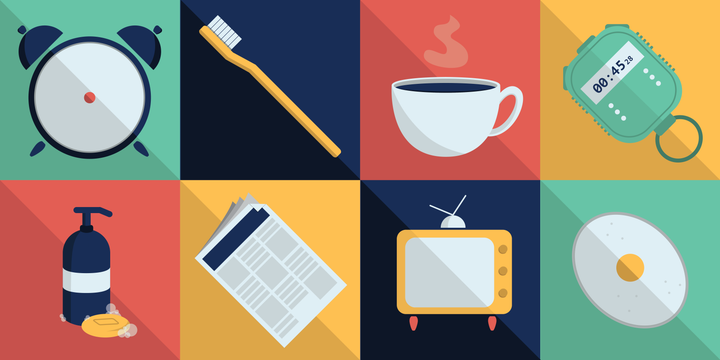 In 2008, Mirna Valerio had a health scare that kicked her into an exercise-focused gear.
"I was driving through the middle of Pennsylvania when I started getting chest pains and thought I was having a heart attack," she said.
Fortunately, it wasn't a heart attack ― but when Valerio went to see a cardiologist, he said she might have one in the future if she didn't change her lifestyle. At the time, she was working 24/7, wasn't exercising and had no outlet to relieve stress.
"I knew that running was the answer," she says. "I didn't want to die and leave my son [now 14] without a mother."
So Valerio laced up her shoes, gradually increased her mileage and started a blog, Fat Girl Running, in 2011. She planned to share her journey as a runner in a bigger body with her close friends and family, illustrating the fact that "being a larger person and running aren't two mutually exclusive things," she said.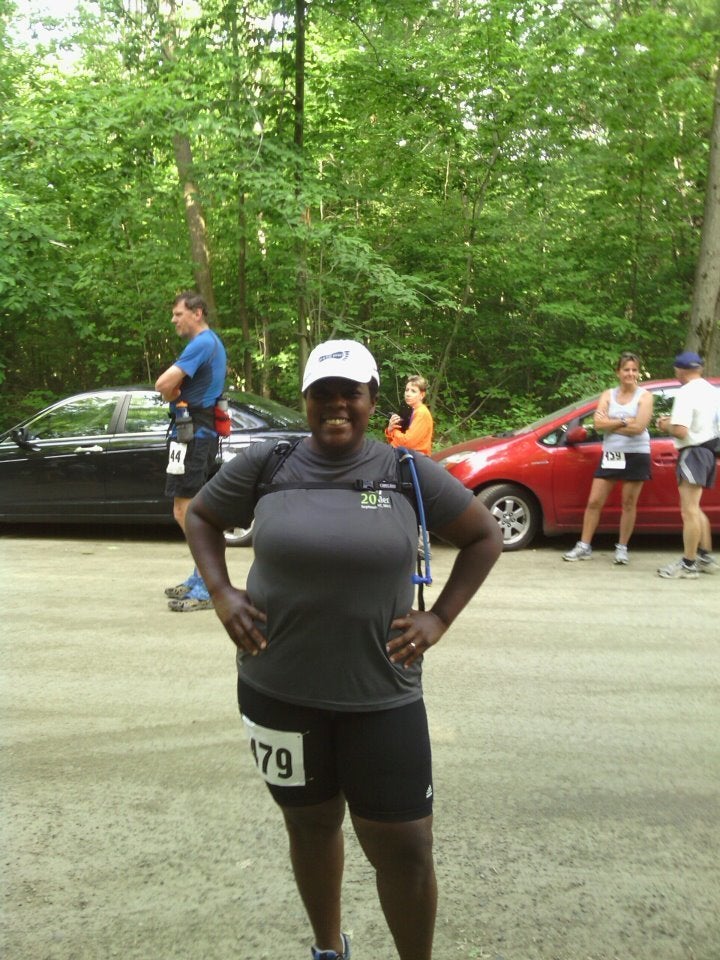 The blog's readership has since expanded beyond Valerio's inner circle, becoming a site dedicated to body acceptance advocacy, long-distance trail running and fitness information.
Valerio's goal is for women to have a "core confidence" about themselves, their bodies, their careers and the lives they lead. She's completed nine marathons (26.2 miles) and nine ultramarathons (any race longer than a marathon). She currently lives in rural Georgia, working at a boarding school where she serves as the director of equity and inclusion while also coaching the cross-country team.
Valerio loves mornings. "Mornings are my jam," she says. "I've always been a morning person, probably to my parents' chagrin."
Below, she talks about her favorite time of day and shares some of her habits:
What time do you get up in the morning?
I get up between 4:30 and 5 a.m. When I do wake up later, I don't get as much accomplished, and that affects my energy. Even if I oversleep for 30 or 40 minutes, which I rarely do, it throws me off.
Snooze button: Hit it or quit it?
I tap the snooze button, but I still get up anyway.
What do you wear to sleep?
If I'm scheduled to run in the morning, I'll sleep in my running clothes. In the winter, it's really cold in my house, and I have this amazing red and white striped pajama nightgown that I'll wear along with a really thick pair of wool socks. In the summer time, I'll wear shorts and a T-shirt or a tank.
What's the very first thing you do when you get up?
I usually wake up and look at my phone and ask myself, "Is it really 4:30 already?" Then, I get up and do squats to warm up my lower back because I probably need to get a new mattress.
Second, I make my bed. I just started doing this about eight months ago, but it has already made my life so much better. Making my bed adds a sense of organization to my day, and I'm probably the most disorganized person ever. When I walk into my bedroom and the bed is made, I'm like, OK, at least I succeeded at that piece.

Also, I'm a news junkie. I watch a lot of MSNBC, then local news when I can handle it. The TV is always on, as soon as I get up in the morning.
Exercise in the morning: Yea or nay?
Yea. I don't run every day, even when I'm training for something. I do not want to get injured. And when I'm training for a race, I loosely follow training plans. I usually run in the morning after I've had my coffee. Three to four times during the week, I run a few miles. I have to be flexible; I'm not super rigid. If I need to get a run done, I prefer it to be in the morning.
What's your go-to breakfast?
I'm obsessed with yogurt parfaits made with Noosa yogurt, particularly the pumpkin flavor. I mix it with some kind of nuts, like pecans or walnuts, half a banana and some Bear Naked granola. If I'm doing a long run, I'll cut back on the protein and just have whole grain toast with nut butter like almond butter. (I love Justin's with maple or honey flavor.)
Coffee. I set and program my coffee maker so that I wake up to the smell of coffee; it's a necessary thing in my life. I drink two cups of coffee, black, with two Splendas.
The biggest difference between your mornings before and after having kids?
I used to do it every morning, my three morning pages. I don't do that anymore, and have spent a lot of time getting him up and ready each morning over the years.
Fill in the blank: My ideal morning consists of _______.
I'd get up early without the aid of an alarm clock, waking up to the smell of coffee. Then I'd do a little yoga, catch the news, do a little reading, maybe a little writing. I'd have a fantastic, sweaty run and leave feeling greater than I did before the run.
Interview has been edited and condensed for clarity.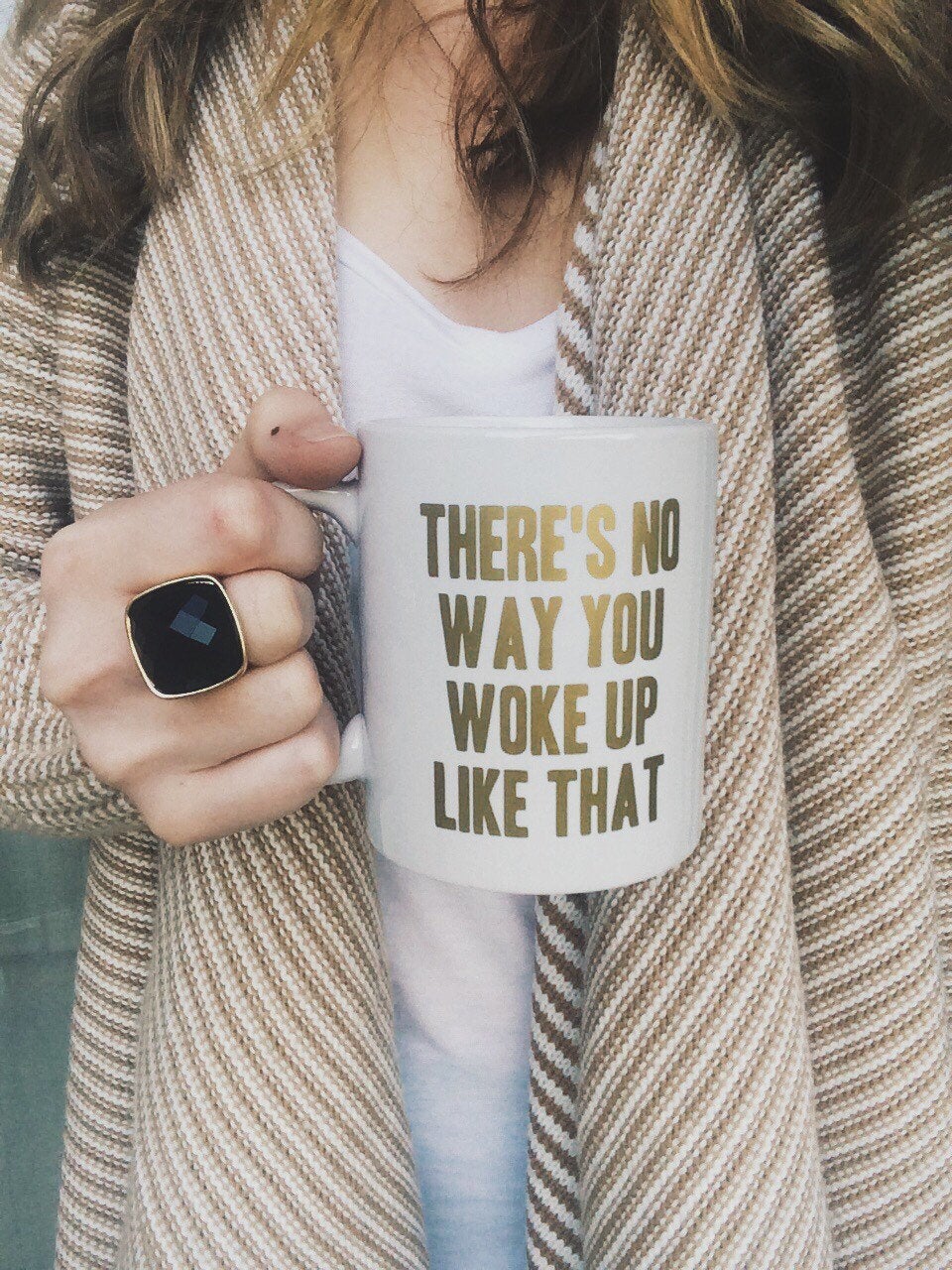 21 Coffee Mugs That Nail Your Morning Struggle