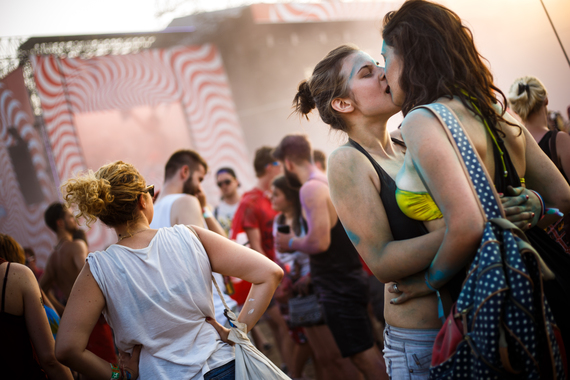 "You go mad if you live in constant fear", said Pussy Riot member, Nadezhda Tolokonnikova, during a press conference being held at Budapest's Sziget Festival. Sitting on the podium together with her band member Maria Alyokhina, Nadezhda sardonically stated how thanks to Viktor Orban, Hungarians likely understand just how repressive Vladimir Putin's regime can be when it comes to basic human rights. This was Sziget, after all - a phantasmagoric realm that allowed all to speak their minds, an island devoid of nationality and repression, an island that existed for a single week just once a year. Dubbed the Island of Freedom, Sziget was an island floating between Buda and Pest, between east and west, between new artists and older classic bands. With over 441,000 guests from 95 different countries and over 300 bands from well 50 different countries, the 23 year old annual music festival had not only developed into a makeshift international village in its own right but could boast a 15 year history of tolerance. After all, there in the middle of the festival grounds, adorned within a classic Spiegeltent of wood canvas and mirrors stood an island within the island, Magic Mirror - the espoused "hetero-friendly queer venue" of the festival.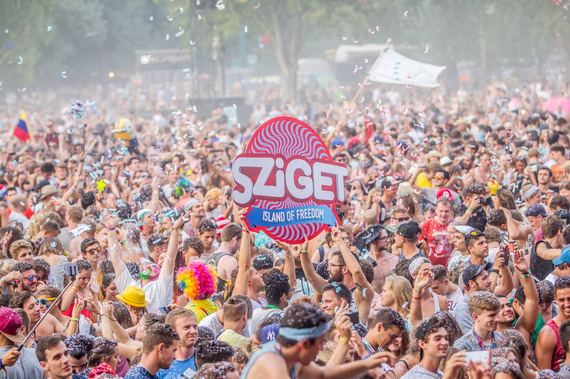 While the main stage was busy with headliners such as Robbie Williams, Limp Bizkit,the Kings of Leon, Florence and the Machine, Paloma Faith, Tyler the Creator, Ellie Goulding, Marina and the Diamonds, Interpol, Major Lazar and Gogol Bordello, Magic Mirrors had its own exciting lineup - one that ranged from Pussy Riot to Outview festival's founder and director, Maria Cyber, to performers like Gloria Viagra, Sally Morell, Alex Shchukin, Sergey Timofeev and host of other renowned international acts. With ambassadors arriving from Sweden, Israel, Macedonia, Italy, Slovenia, Denmark, Spain, UK, Austria, Switzerland, Belgium, and as far as Argentina, the US and Canada, Magic Mirrors was a panoply of perspectives.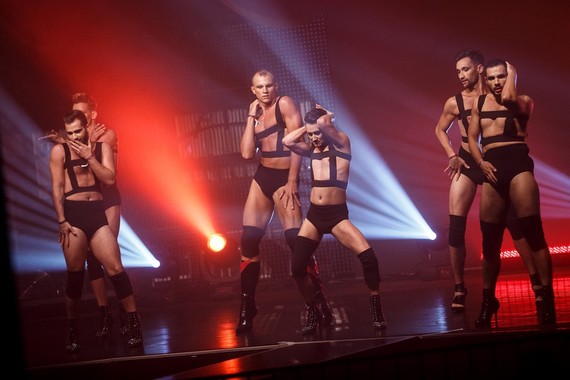 With serious roundtable discussions on LGBT issues, film screenings, and variety shows that included drag queens, acrobats and dancers, there was no shortage of either 'grave or gay' when it came to gay. Discussion formats included: victims of hate crimes, domestic and date violence against lesbian and trans women, and ways of coping in societies where the LGBT community had been and still is repressed. Speakers included renowned sociologists, activists and thinkers, while a personal help service was set up to deal with any imminent cases. With specialists in the field of LGBT issues locally and internationally all present, there were long comparative debates that explained how different cultures reacted to new initiatives. One topic being addressed was sexology and reality - a symposium of sorts headed by authors and researchers. Of course, being based in the party capital of Central Europe, the local gay community also hosted a discussion of major import to most visitors: where to find Budapest's best queer parties and places.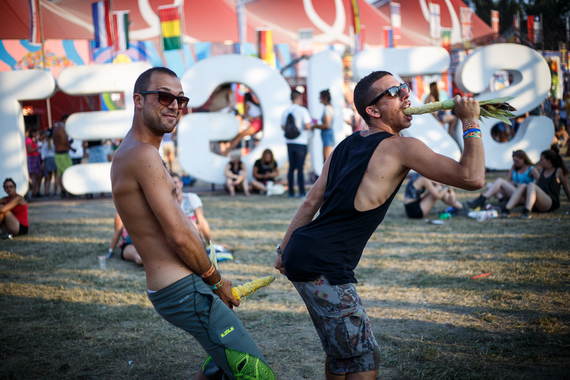 In terms of surprises, Magic Mirror boasted a virtual film festival's worth of screenings. Easily on par with New York's New Fest, films included the 2014 cult classic Dyke Hard from Sweden, all of Berlin International Film Festival's Teddy Shorts, the best of the prestigious Outview Athens as well as the best of Xposed, the director of the Australian queer film festival, Bartholomew Micah Samut being personally present throughout. In addition to the international films, the showings included the Hungarian documentary, Hot Men, Cold Dictatorships -a very revealing examination of gay men's plight during and after the communist era. A panel discussion with the actors and the authors of the film complemented the screening.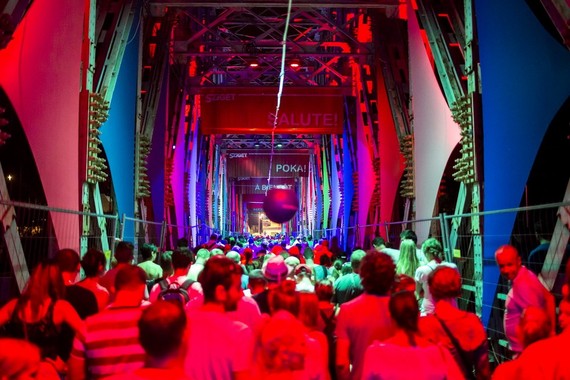 As Tolokonnikova explained, 'cultural change is necessary before real political change can occur'. Of course, for cultural change to occur it is imperative that society reflects upon where it stands as well as where it is capable of evolving. For that you need one heck of a looking glass. Magic Mirror fits the bill. When it comes to revamping society's interior design, Magic Mirror seems like a brilliant start.
Rory Winston is a published author/poet/playwright/TV comedy writer/columnist who serves as the Feature & Art Editor for the NY Resident Magazine and writes for LGBT News (FB) and www.LGBTFeed.com
Photos: by Zsolt Fűrész, Sándor Csudai, Gott G - Courtesy of Szigest Festival
Calling all HuffPost superfans!
Sign up for membership to become a founding member and help shape HuffPost's next chapter