 This is the true story of a quest -- the quest for a song, first, and then for the woman who wrote it.
The song appears in the closing credits of "Mirror Mirror," the first of this year's two big-screen adaptations of the Snow White fairy tale. Its director, Tarsem Singh, first heard the song in the early 1970s, when he was a boy growing up in India's Punjab province.
The song was called "I Believe," and it was sung -- in English -- by a woman who might best be described as the Madonna of Iran at that time. She went by one name, Googoosh, and sported a pixie haircut presumably inspired by Mia Farrow. "As kids, we used to dance to it," Singh told The Huffington Post. "We loved it."
Three decades later, Singh played the song for his niece, who was staying with him in Montreal while he shot his 2011 film, "Immortals." "She's this clubbing girl and she loved it," he said. "Every morning when I woke up, she'd be playing it in her shower. I'd hear it in the next room. It would be Googoosh going, 'I believe, I believe, I believe in love! Love!'"
Clearly, this was a song with broad appeal -- and a special resonance for young people. So when Singh read the script for "Mirror Mirror" and decided that his film simply had to end with a musical number, it didn't take long to settle on one, he recalled: "Suddenly, I went, 'It's perfect; the movie ends with Snow White singing, 'I believe in love!'
"And then the fun started."
Singh's decision set off a chain of events that spanned a year and drew in dozens of people, from studio executives to a private investigator. At the end of the trail was a woman nobody could find.
The reason for the search was simple: To include "I Believe" in "Mirror Mirror," the producers needed to secure the rights. But they had no idea who even owned those rights. "Tarsem wanted to have that song," said Bob Bowen, senior vice president of music at Relativity, which produced the film. "And then we had to figure out … how do we get it cleared? How do we license it? Who do we get to record it? And all the other production logistics that go with that."
"I just told them, 'We need this song; we need this song,'" Singh recalled. "And they couldn't get the rights. They kept saying they contacted Googoosh's people but … basically the rights belong to the Iranian government. And I said, 'That just sounds like something I don't want to believe.' I was a bit heartbroken."
Before giving up altogether, a production assistant at Relativity made a call to Koo Abuali, a former musician who had done some low-budget soundtrack work in the past and was looking for a big break. Abuali had recently moved from Los Angeles to Montreal -- where "Mirror Mirror" was being shot -- in pursuit of a love interest and, with any luck, a job on the film.
Abuali remembered getting the call on June 2, 2011: "He says, 'Um, I have a little task for you. But I honestly don't think that you're going to be able to do this.' And I said, 'If it's an opportunity, hit me with it!'"
Working with little more than the song's title and the knowledge that a woman named Googoosh had once performed it, Abuali launched a frenzied research effort. "I knew that I had a very tiny window to get in to meet with this director," she said. "And I knew that it would be an opportunity that would change my professional life."
Right away, Abuali had a stroke of luck. She tracked down Googoosh's lawyer and discovered that he was an old acquaintance from Los Angeles. But this success was followed by four days of round-the-clock frustration. She contacted the Iranian consulate, the Cannes Film Festival (where Googoosh had once performed the song) and practically everyone in the Iranian singer's circle, including her assistant, two songwriters who had worked with her in the '70s, her doctor -- and even her ex-husband, Mahmoud Ghorbani. "It was like one piece after another after another that was all adding up, but they were all leading nowhere," Abuali said.
In the end, the World Wide Web gave her the break she needed. Her Iranian friends had advised her to google transliterations of the song's English lyrics "I believe, I believe, I believe in love." Sure enough, a search for "Vabeli, vabeli, vabeli" led her to an article in Portuguese that -- when entered into Google Translate -- unlocked the mystery. The article revealed that Googoosh's "I Believe" was a cover of a song titled "Love," which had first appeared in a film called "Taking Off." It was directed by Milos Forman, the Oscar-winning director of "Amadeus" and "One Flew Over the Cuckoo's Nest," and had won the Cannes Grand Prix in 1971.
Better yet, the woman who performed "Love" in the movie was also the songwriter. Her name was Nina Hart; she was 20 years old in 1971 and an American. How hard could it be to find her?
In 1970, Nina Hart worked as a secretary at Golden Bough Productions, a New York City music-publishing company that specialized in advertising jingles. (It gave the world General Electric's "We Bring Good Things to Life" and Gillette's "The Best a Man Can Get," to name just two examples.) Hart had grown up in Manhattan and studied at Barnard College, and her ambition was to become an actress and a singer.
"She was outgoing and she was cute," remembered Hilary Lipsitz, the founder and president of Golden Bough (which has since been renamed Sunday Productions). "She was like all those 20-year-olds in 1970, against the Vietnam war, a child of the '60s."
Everything changed for Hart on a summer day in 1970. She was walking through Central Park in her hippie-chic fringe vest, her long brown hair parted down the middle, when a female photographer approached her and asked if she'd like to audition for a film by Milos Forman. ("I took [the female photographer] because I wanted to pick up some girls for the film," Forman told The Huffington Post. "To come to any young lady and say, 'Listen, do you want to be in a movie?' would sound terrible!")
Hart jumped at the chance to meet the famous Czech director, who was in New York casting his first American feature. She played two songs for him, and he liked them enough to invite her to a massive audition sequence, when she joined dozens of aspiring singers, including Carly Simon and a then unknown Kathy Bates. Forman wound up splicing scenes from the audition throughout the film, but Hart's performance of "Love" was so strong, so searing, that he decided to use it for the opening credits. "I liked it the best," Forman said. "It's as simple as that."
Lipsitz and the rest of the Golden Bough team helped Hart record and license the song, which was copyrighted as "Love" and registered with BMI under three titles, "Love," "I Believe in Love" and "Taking Off." Shortly thereafter, Hart accepted a full-time role on the soap opera "As the World Turns" and left Golden Bough.
It was the last time Lipsitz saw or heard from her.
On June 6 at 4:25 p.m., Koo Abuali's search came to an end. That's the moment she received an email from Lipsitz's office affirming, "we are the publishers of the song 'Love,' aka 'Taking Off,' aka 'I Believe in Love,' composed by Nina Hart." Now, Singh could proceed with his plans to record a new version of the song for "Mirror Mirror."
"That girl is the one who deserves all the credit," Singh said of Abuali.
But for Lipsitz, the madness was just beginning. He was desperate to find Nina Hart, for curiosity's sake, sure, but also because he wanted to make sure she received the royalties that she deserved. "Legally, we could just give the rights, but I'm protecting Nina," he said. "She's our client and it's been 40 years. We just want to make damn sure that everything is done right for her."
He and his team devoted nine months to a fruitless hunt, phoning every Nina Hart that they could find in directories across the country, searching online people-finder databases, scouring the Social Security death index, chasing every lead suggested by her slim IMDb profile, posting ads in Variety and Daily Variety and even hiring a private investigator in Los Angeles.
"The name is so common that there are probably more than 500 in the U.S. alone," the private investigator, who spoke on condition of anonymity, told The Huffington Post. "Also, there are so many possibilities with women that complicate searches like this -- a marriage, a couple of marriages or more -- and you're chasing ghosts and dead ends."
"You ever hear of an old movie called 'Laura'?" Lipsitz said, referring to the 1944 film in which a detective falls in love with the woman whose murder he's investigating. "This is 'Laura.' I'm waiting for Clifton Webb."
Meanwhile, just off the coast of a Florida town called Tavernier, a few miles south of Key Largo, bobbed a small sailboat named Catspaw2. The woman on board was no ordinary retiree. She had spent 35 years as a pilot for a major U.S.-based airline, but before that she had spent a year acting in a major soap opera. She had also had a short career as a professional singer-songwriter. It was very short, in fact: She had recorded exactly one song.
By the beginning of this year, Nina Hart Griffiths was dividing her time between her mother's house in Connecticut and her boat, which wasn't the most luxurious vessel at sea. "I'd been sitting on my leaky sailboat with five pans because it was leaking from the deck into the cabin, feeling very depressed," she told The Huffington Post with a laugh. "And then I got an email from my sister."
Griffiths' sister, Laurie, had forwarded a message she had received from a cousin who had caught wind of the fact that Googoosh's version of Nina's song was being adapted for "Mirror Mirror."
"One comes across odd bits on the Internet," the cousin had written.
"I took a look at it, and I looked at Googoosh … she's a lovely singer," Griffiths recalled. "And I said, 'Yeah, that is my song! Maybe I ought to make some telephone calls here!"
But she didn't -- not at first, anyway. She was busy house hunting, trying to find a place on land in the Florida Keys where she could live. She finally got around to calling Lipsitz's office on March 15, two months after reading the email from her sister. "I thought I'd have to explain myself and who I was," she recalled. Instead, "I said, 'Hi, my name is Nina,' and [Lipsitz's assistant] said, 'Oh, Nina! We've been looking for you!' Which is what anybody wants to hear, unless it's the FBI or the IRS."
The private investigator had guessed right: Nina had married and taken her husband's name (they divorced after eight years). The name change, combined with her peripatetic lifestyle and the fact that employers in the 1970s were not required to collect Social Security numbers from their workers, had rendered her virtually unfindable. "We knew we were looking for a Nina Hart who was about 61 years old," Lipsitz explained. "But her name is not Nina Hart; it's Nina Griffiths."
Griffiths, for her part, was blissfully ignorant of all the mystery and excitement surrounding her. "I'm very happy that I didn't know any of this was going on because I would've been a nervous wreck," she said. "And in this case it's just a happy surprise."
Once the rights for "I Believe" had been secured, Tarsem Singh followed through on his plan to shoot a scene in which Snow White, played by 22-year-old actress Lily Collins, sings the song. The track had been remixed and rewritten, its lyrics adjusted to reflect the subject matter of the film. But the catchy chorus had remained intact: "I believe, I believe, I believe, I believe in love. Love! Love, love, love!"
Collins had never sung professionally before -- never mind that her father is the musician Phil Collins -- but Singh told her all he wanted was a "committed" performance, and he was more than satisfied with the result. Test audiences, however, were another matter. "The kids loved it," Singh said, "and then the dads … couldn't let it go by." The studio decided that the number had to go.
For a moment, it looked as if all that effort -- the time, the expense, the anxiety -- would amount to nothing. Griffiths' song was not going to appear in the film after all. But Singh wouldn't give up. He paid a personal visit to executive producer Tucker Tooley and "did my one-knee dance on him," he said. It must have been quite a performance because "Mirror Mirror" now ends with the heroes dancing to Collins' jubilant and exotic rendition of the song. "I Believe in Love (Mirror Mirror Mix)," as it's now called, is still the movie's exclamation point.
It's too soon to tell how much money Nina Hart Griffiths will make from "Mirror Mirror." That depends on a number of factors, including how well the soundtrack sells and whether anyone else decides to cover it. But one thing is certain: She is now one of the few people in history to have a song she wrote personally selected by two different directors for two different films.
"It was just one of those songs that you wrote in about two hours," Griffiths said. "And then I just left it alone and here it is, still coming back to haunt me."
LISTEN: Lily Collins - I Believe In Love:
Hear Googosh and Nina Hart Griffiths' versions of the song and see photos from "Mirror Mirror":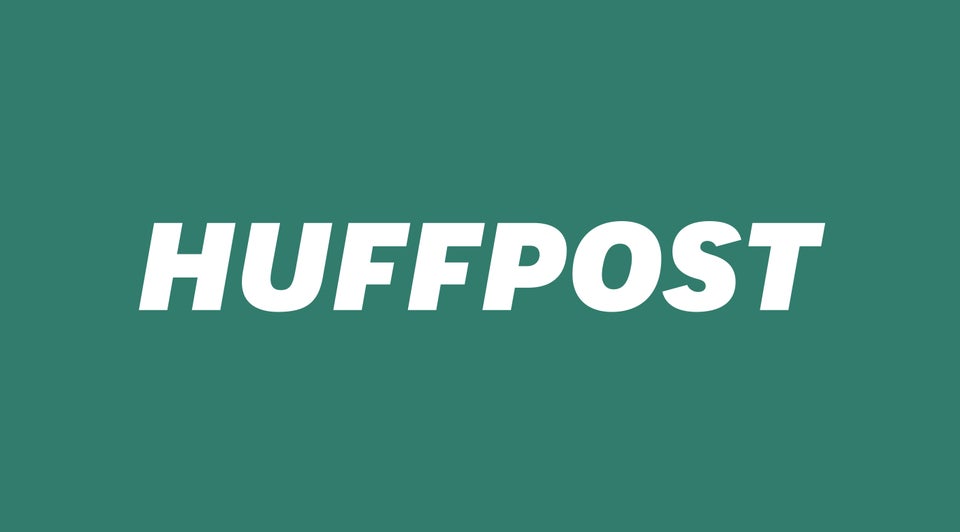 Images And Songs From
Support HuffPost
The Stakes Have Never Been Higher
Popular in the Community