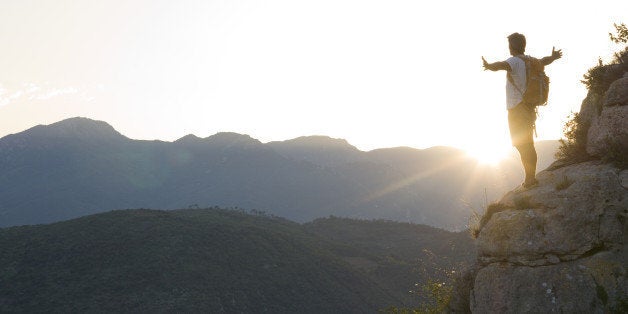 This was my story yet it still hits me, almost unbelievably. I was at such an incredibly low point in life. I felt like I'd lost everything because of the divorce and was completely beat up and defeated. Everything around me appeared to be collapsing.
I had absolutely no desire to get on with life, or to do anything for that matter. Clearly depressed, I would take my sons to school and go home to go back to bed. I escaped the world by sleeping. I'd get up, go get them from school, and pretend all was good in the world until they went to bed. Then my mind would race again.
My spirit -- my "mojo" -- was quite compromised. Non-existent is more accurate. Keeping my head clear and my mind focused while maintaining a positive attitude through one of the lowest points of my life was vital to keeping on not only as a father and an entrepreneur, but also as a man.
Here's the backdrop to the story and how a single encounter helped tip the scales of life in my favor...
Honestly, I wasn't working much post-divorce. Call it my divorce sabbatical. I'm so grateful for amazing people at our company that stepped up and did what was needed. They were very appreciative when I finally swallowed my pride and told the team what was going on at home for me.
That day was the first positive step forward. I put my ego aside and admitted defeat to the whole company. What I expected was judgment. As the leader, I feared being labeled a failure. What I got was the exact opposite: support. Overwhelming support and encouragement. Kind, supportive words that boosted my wilted soul.
A few days after that I was in my bathroom shaving one morning. Looking at myself in the mirror, something clicked in me. I no longer wanted to be beat down and depressed. I was tired of being tired. I wish I could lay claim to origination of this very tiny breath of positivity, but I can't. It simply happened and I was grateful for what became a cataclysmic shift.
Although still emotionally down, I began journaling my feelings. I became aware of my energy levels in relation to my emotions. I logged how food, sleep, actions, thoughts and other people affected my mood.
And then the real epiphany happened: I consciously decided that if I couldn't say something positive, then I wouldn't say anything. No more negativity out of my mouth. No projections of my depression on others. Seems miniscule, but it was massive.
I wrote on my bathroom mirror: Positive or Nothing.
So, I'd chosen not to say negative things; however, I was still thinking them. Those thoughts began to change, too. Within a few weeks, I found myself checking negative thoughts and reversing them.
I changed the writing on my mirror: 100 Days of Positivity.
This little snowball that started with a few supportive words had grown into something with enough inertia to eventually overcome my depression. My counselor worked with that inertia and made it into an even more powerful movement in me.
Within a month I'd added to my own bathroom mirror challenge. Now, I'd decided I must find at least one person every day to positively impact. They could be the grocery cashier, someone at the gym, an employee, or anyone. They could be a family member, a neighbor or a total stranger.
The most amazing thing was that when I reached out and was intentionally positive, humorous, helpful, and/or kind to others, I felt better. My healing accelerated exponentially by positively impacting others. In hindsight, my life reboot was clearly underway.
I'd heard and read most of my life that we attract what we are. Here I'd again learned firsthand how true this is. I still had plenty of self-work to do, but the momentum clearly shifted within me.
I built space in my life and focused on me. The healthy recovery path was finally underway. Focusing on me was not selfish it was selfless. A healthy me meant healthy father-son bonds, a healthy company, a healthy body & mind, and healthy relationships all around.
It was not an easy road. It was not a quick journey. But I got my mojo back and success came with it.
Nobody special, I consider myself an "average Joe". If I can survive the beat-up-and-defeated-post-divorce-syndrome, being pushed to the edge, then I know that anyone can! One thought at a time, one day at a time, one step at a time. Onward and upward!
After all, "Life is a Gift!"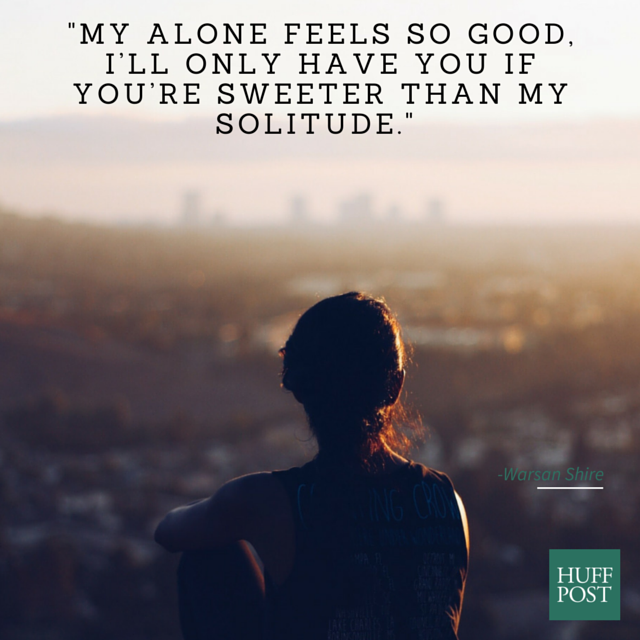 Quotes To Help You Embrace Being Single