The oldest woman in the world, Japan's Misao Okawa, celebrated her birthday today (it's actually March 5), and though she's also one of the oldest people to ever live, the 117-year-old insists living this long is really no big deal.
Okawa celebrated her birthday a day early wearing a pink kimono at her nursing home and was presented with a bouquet of flowers. When asked about how she felt about reaching the milestone birthday, she simply said, "It seemed rather short," but added she was "very happy."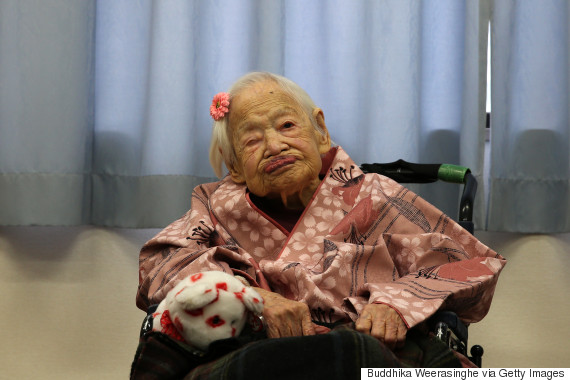 As for Okawa, she's said that eating well, getting her eight hours of sleep at night and knowing how to relax are what have kept her going so long. But today, she was a little more nonchalant about her 117 years on the planet, saying she's not so sure what the secret to longevity is. "I wonder about that too," she said.
Many happy returns of the day, Misao!
Before You Go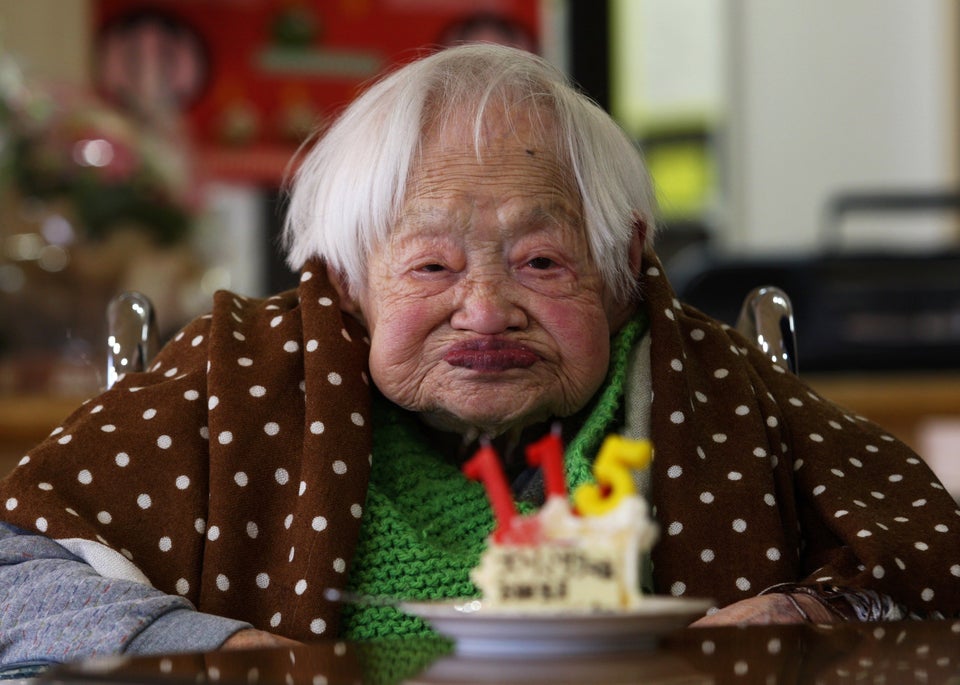 Misao Okawa, The Oldest Person In The World
Popular in the Community