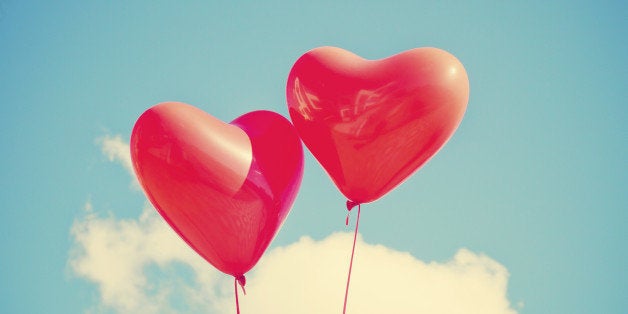 It's been over a year. I'm sure that most have forgotten. Sometimes, I wish I would have forgotten by now. But I know that's probably not possible at this moment. It may never be possible.
For the past year I've been a jumbled mess, traveling between shock, fear, anxiety, anger and sadness, sometimes in a matter of seconds. The stages of grief have been more like waves in the ocean. Some days, the waves leave me untouched. Other days they overtake me and smash me along the shoreline without warning. On any given day, I don't know which wave will come my way: the one that tickles my feet or the one that crushes me.
Things have changed in ways that I never expected. Social situations where I use to thrive have caused me a lot of anguish. I use to enjoy meeting new people, but in the past year it has created a lot of anxiety for me.
"Do you have any children?"
The questions circumvent the elephant in the room.
Why don't you have any children?
It's an innocent question, but the answer is not so simple. I usually mull over the answer in my mind.
"We've tried, but it hasn't worked out."
"We did, but I miscarried."
"I tried, but I'm a failure."
This seemingly easy question is a difficult one to answer. Over the past year I've learned to just offer no explanation. It's much easier this way.
I can still envision myself in the outfit that I wore when my husband drove me to the emergency room that day. That t-shirt. Those shorts. I have worn each of those articles of clothing again, but never together. It's strange how the mind works.
You must never wear those two items together again or something bad will happen!
Despite what others may think, I have moved on even though I don't have a baby in my arms or in my belly. But it hasn't been easy forgetting. Every day I walk past a bedroom painted green.
I remember how excited I was when I picked out the color. I was so naïve. I had never been so sure of a paint color before. I even put it on the walls before consulting my husband. The color was perfect.
Everything was too perfect. Just as there are beautiful days on the beach before the arrival of a hurricane, there were 12 weeks of a beautiful first pregnancy that abruptly came to an end. And like most things that survive a storm, pregnancy will never be the same again.
Despite the waves that have knocked me down, I have managed to stand up from every one of them.
This storm may have shaken, frightened and crushed me, but it has not destroyed me. I am still here. Even though I have suffered a loss, I have found myself again. Although, this version of myself is greatly different than just a year ago, I am "me" again. And for today, that is enough.