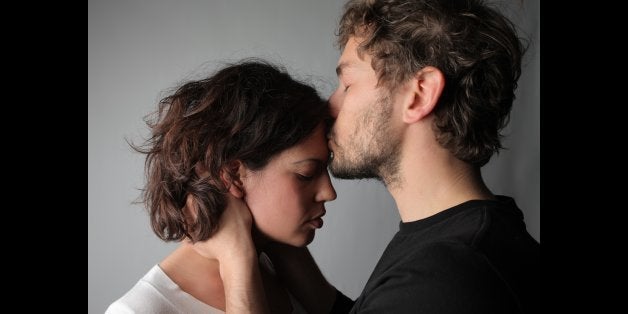 Most men and women wrongly believe that miscarriage is highly uncommon, and many do not understand its causes, according to a national survey analyzing perceptions of miscarriage.
The widespread lack of understanding may contribute to feelings of isolation and guilt among individuals who have experienced a pregnancy loss, the survey also found.
According to national estimates, roughly 15 to 20 percent of all pregnancies in the United States end in miscarriage, defined as the loss of a fetus before the 20th week. The majority of miscarriages occur within the first seven weeks of pregnancy. However, more than half of respondents in the new survey said they believed miscarriages occur in fewer than 6 percent of all pregnancies.
Researchers with the Montefiore Medical Center and the Albert Einstein College of Medicine in the Bronx, N.Y., polled more than 1,000 participants between the ages of 18 and 69, from 48 states. More than half of the respondents were women, and 15 percent reported they had experienced a miscarriage in the past.
Many respondents were unable to identify the major causes. Three-quarters believed a stressful event could cause a miscarriage, though there is little evidence linking the two, and 64 percent thought lifting a heavy object could result in a miscarriage. Twenty-two percent said previous use of oral contraception was a common cause, and nearly 23 percent indicated that a miscarriage could occur solely as a result of a woman not wanting the pregnancy.
"What's striking is the discrepancy between what people think, and what is medically known about miscarriage," said study researcher Dr. Zev Williams, director of the Program for Early and Recurrent Pregnancy Loss at Montefiore, who presented the findings at the American Society for Reproductive Medicine's annual meeting in Boston this week.
According to the American College of Obstetricians and Gynecologists, roughly 60 percent of miscarriages occur when an embryo has an abnormal number of chromosomes during fertilization -- a problem that happens by chance, not as a result of anything the parents did. Certain maternal health conditions, including hormonal problems, infections and diabetes, can play a role but in many cases, the causes are simply unknown. Doctors are unlikely to test a woman until she has had several miscarriages, and in 50 to 75 percent of women who miscarry repeatedly, doctors are unable to find a cause.
The study shows that women and couples who experience miscarriage may pay a high emotional price because there is a lack of knowledge about how common miscarriage is and its causes. About 40 percent of the women who had a miscarriage said they felt they had done something wrong to cause it, and 47 percent felt guilty.
"Almost without exception, women go through everything they've done in the days and weeks before, and try to figure out what could've caused it," said Williams. Often, well-intentioned friends and family "tell them to relax," he added, "which makes it even worse."
Forty percent of the women in the study who had miscarried said afterwards, they felt very alone.
"The isolation is huge," said Karen Rivers, director of The Solace Foundation, a non-profit that connects parents who experienced the loss of a pregnancy or infant to support resources. "It's not something that's talked about, because it makes people uncomfortable, and it makes people sad. My hope is that we're getting better in terms of awareness, but I think it's still largely taboo."
Support HuffPost
A No-B.S. Guide To Life
Related
Popular in the Community