Artist Ryan Alexander-Tanner hopes his new comic will help women wade through the physical and emotional pain of miscarriage.
Alexander-Tanner was inspired to illustrate this subject after his friend Wendy wrote about her miscarriage in a Facebook post. ''She felt like she wasn't supposed to talk about it and how isolating that was and, really, just how pissed off she felt because of that," he told The Huffington Post.
As more of the artist's friends married and started trying to have children, he became more aware of the hardships surrounding miscarriages. "[My friends] all said the same thing afterwards -- that they had no idea how common it was until it happened to them and that they didn't really feel like there was a clear way to process the grief."
In an effort to help break the silence surrounding miscarriage, Alexander-Tanner interviewed four women who have been through it and illustrated their discussions in a comic. Titled "A Lost Possibility: Women on Miscarriage," the comic artist shares the women's powerful words of pain, grief and hope as they recall their experiences with pregnancy loss.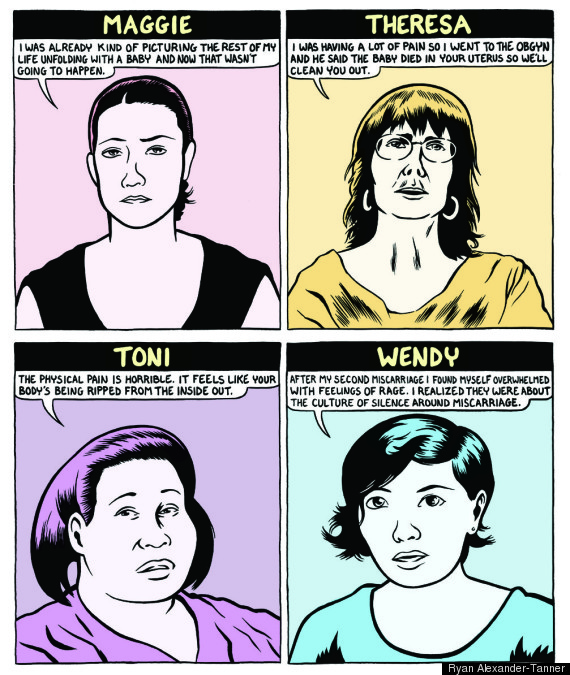 Interviewing the four women -- who included Wendy, two other friends, and the mother of friend -- broadened Alexander-Tanner's understanding of the aftermath of miscarriage, particularly the emotional trauma of trying to cope in a culture where pregnancy loss is so rarely discussed. "I learned that many women who miscarry actually want to talk about it and that it's important to create a space where they're invited to do so," he said.
Although the artist understands that as a man, he will never physically experience miscarriage, he feels that it's problematic to write miscarriage off as a "women's issue" or "something that men can just ignore or don't have to deal with."
Giving a voice to women like Maggie, Theresa, Toni, and Wendy, Alexander-Tanner hopes his comic can serve as a resource for people coping with miscarriage. "I also hope that it opens some people's eyes about how common miscarriage is and how they should treat people who are coping with it."

You can read the "A Lost Possibility: Women on Miscarriage" in its entirety on The Nib.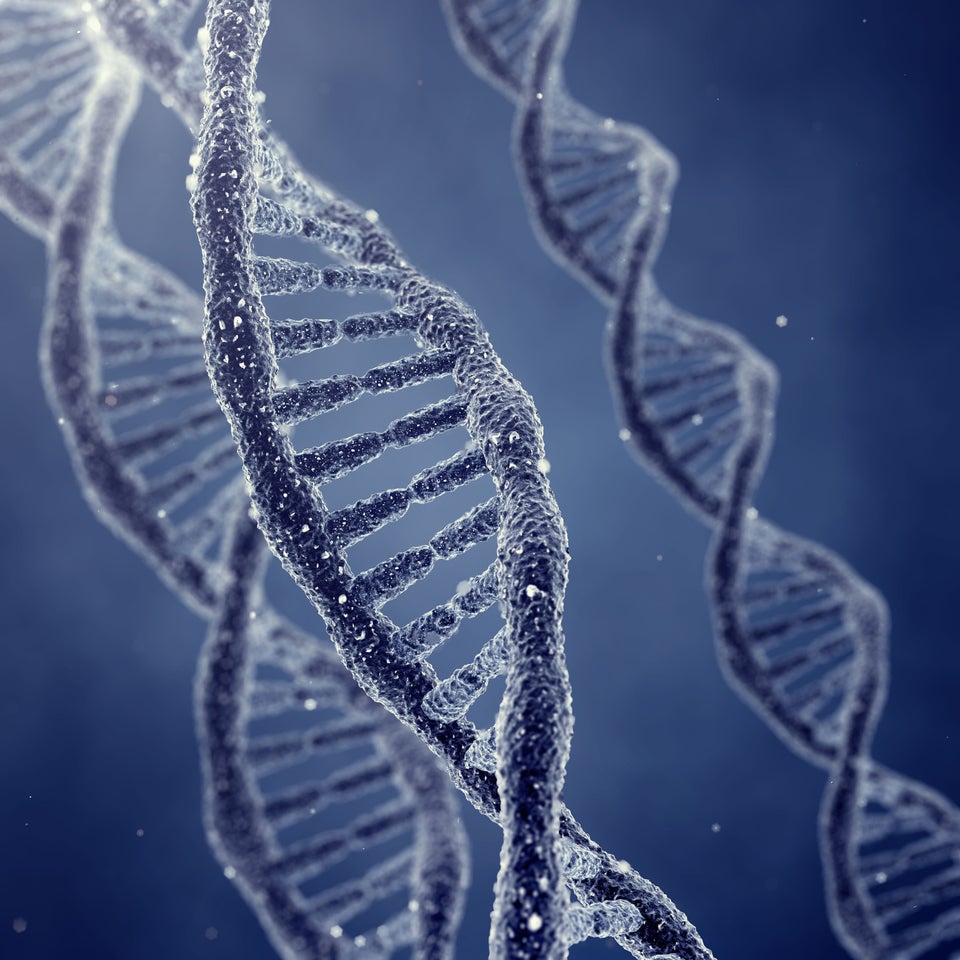 10 Fertility Facts You May Not Know