All it took was some In-N-Out for inspiration and $65 worth of steak and Tyler Shields had a hit on his hands.
"I had lunch with Mischa [at In-N-Out], we talked and then the day after that it was meat on the face," Tyler told The Huffington Post. He didn't tell Barton in advance what he had in mind -- "I dont like people to know before because then they think," he says. But when they got to the studio, her directions were clear and simple:
"I bought $65 worth of steak and I want to put it on your face and I want you to eat it raw," Shields said to Barton. So she did.
There was a bit of hesitation, as Barton asked whether she could get sick from eating raw beef ("It's only raw chicken, you're fine with raw meat," Tyler assured her), but Barton got totally into the shoot. "She was ripping that steak apart -- I had to tone her down," Shields told us.
Already the shoot is being cited for its "sense of subjugation" with its subject "naked, lipsticked, and icily coiffed like a Duran Duran-era object of desire," according to ArtInfo.
"That's always going to happen," Shields allowed. "If I was being offensive to her in any way, she would have left."
Hopefully, Shields muses, the backlash won't be as intense as the Heather Morris controversy, over which he received 25,000 death threats. But he has no regrets, he says, about either shoot. The meat photos have no intended sexist angle -- "I would do the same thing with a guy," Tyler added frankly.
The Mischar Barton pics are on display at the Imitate Modern gallery in London as a preview to Shields and Maximilian Wiedemann's new exhibit, opening today.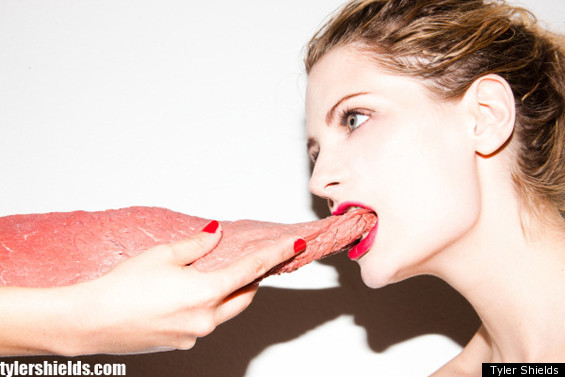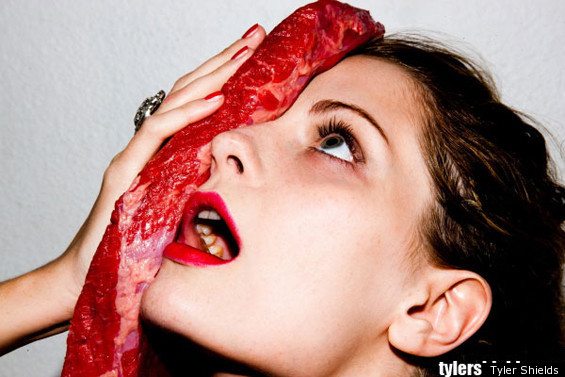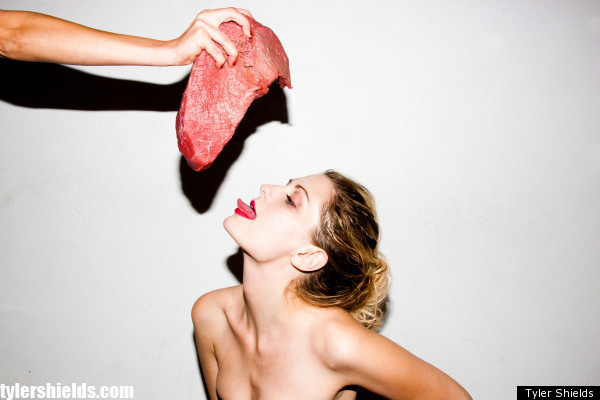 Related