Without love, what have you got? Apparently, a viral photo series.
When Kevin Blandford couldn't take his wife and daughter on a free vacation to Puerto Rico last month, he turned his ennui into a hilarious set of photographs.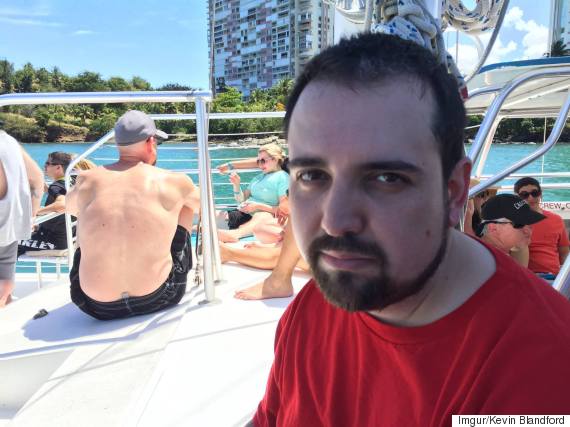 Blandford told The Huffington Post he won the trip for his work performance as a quality assurance engineer for a large telecommunications company.
He could've brought his wife on the five-day trip to the Wyndham Grand Rio Mar Beach Resort & Spa, but his 7-month-old daughter had to stay home because of liability issues. His wife didn't want to leave the baby.
He now faced the terrifying prospect of a vacation without these two:
Instead, Blandford invited Alec, a former colleague and close friend.
Alec took a picture of Blandford at the airport, and the pair realized he looked utterly miserable. "We thought it was very funny," Blandford recalls.
The idea for the photo series was born.
"Of course he's hilarious. And I'm relatively funny myself," Blandford humbly admits. "So we put me in the most ridiculous places we could think of." He uploaded the photos to Imgur and posted them on Reddit, where he is an active user.
"I'm just really happy that a lot of people found it funny," he said.
His newfound viral fame might help him take the vacation of his dreams down the line: Blandford said he's been contacted by a Puerto Rican tourism ad agency that wants to give him and his family a free trip back to the island.
Sounds like a win-win to us.
See some of the photos, below:
Sad sangria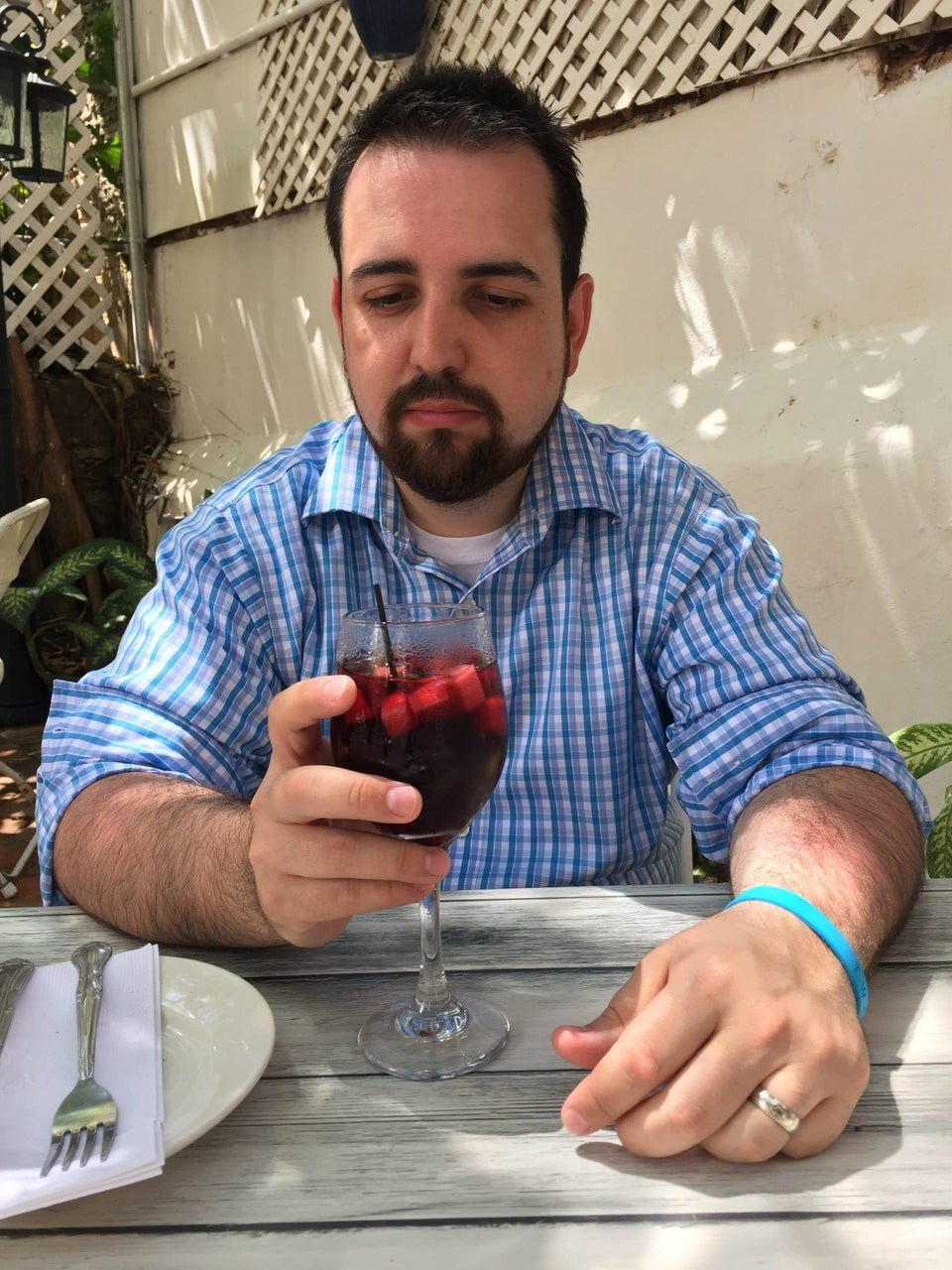 Downcast dreams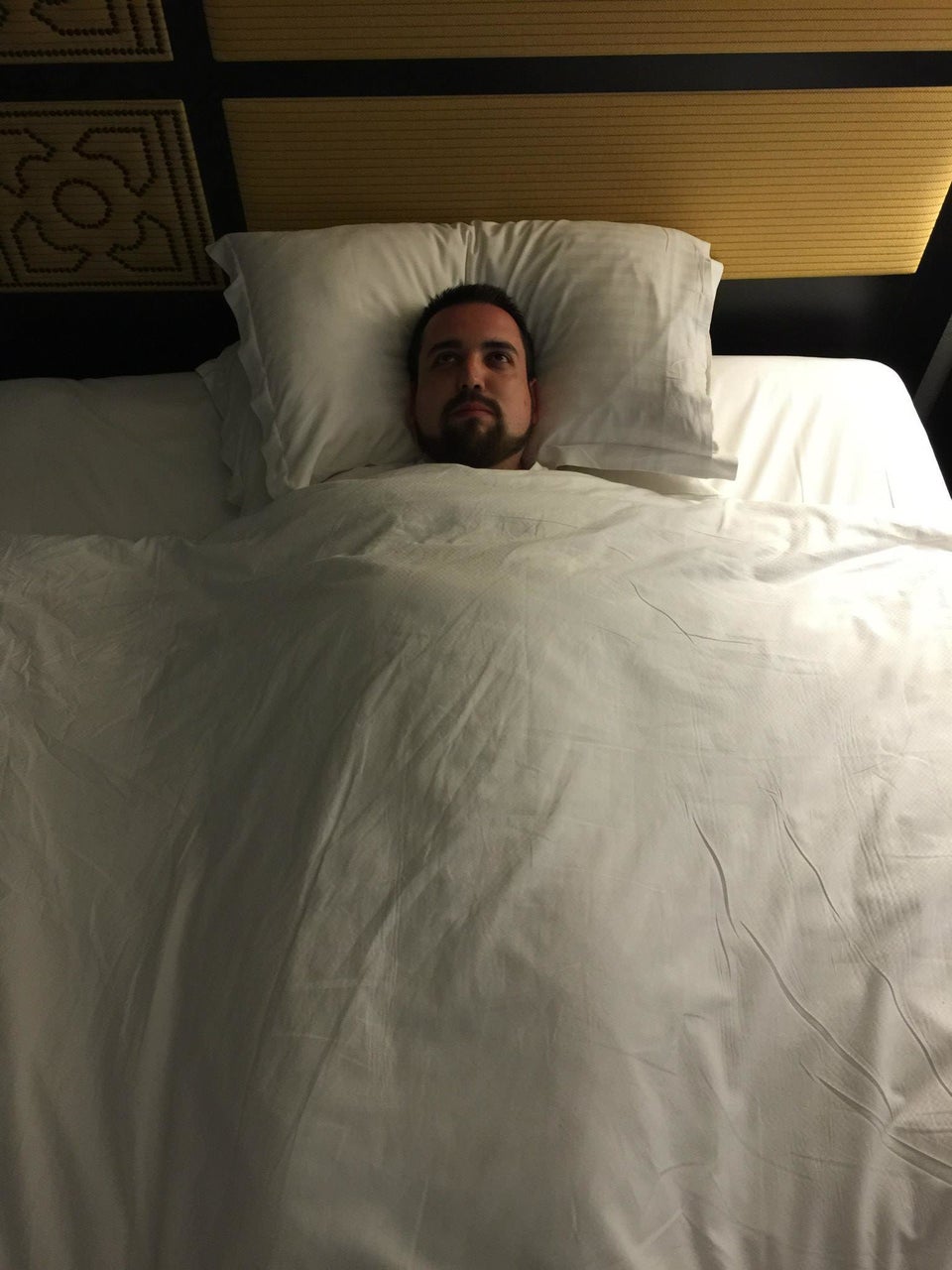 Woebegone in the waterfall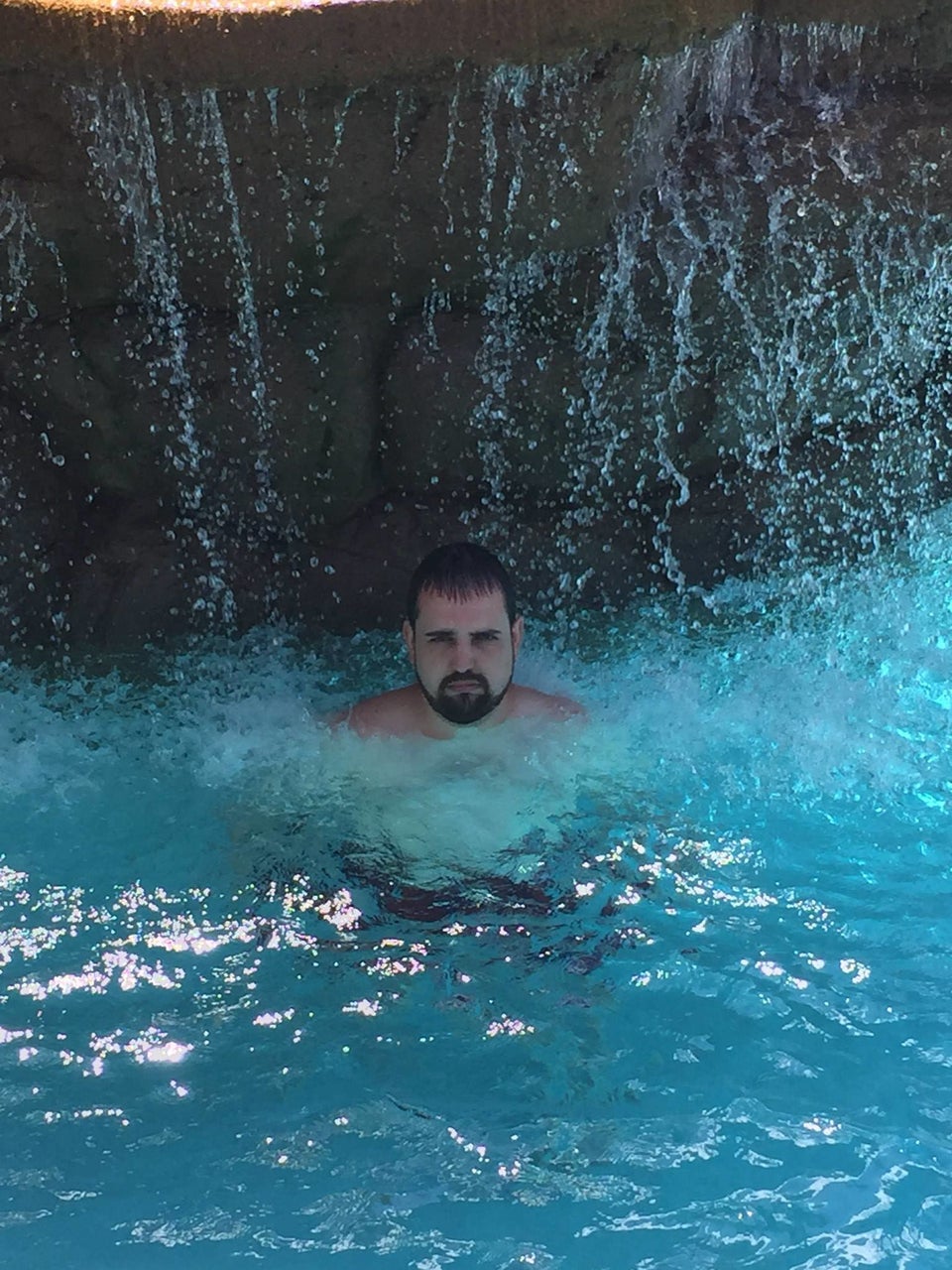 Desolate in the doorway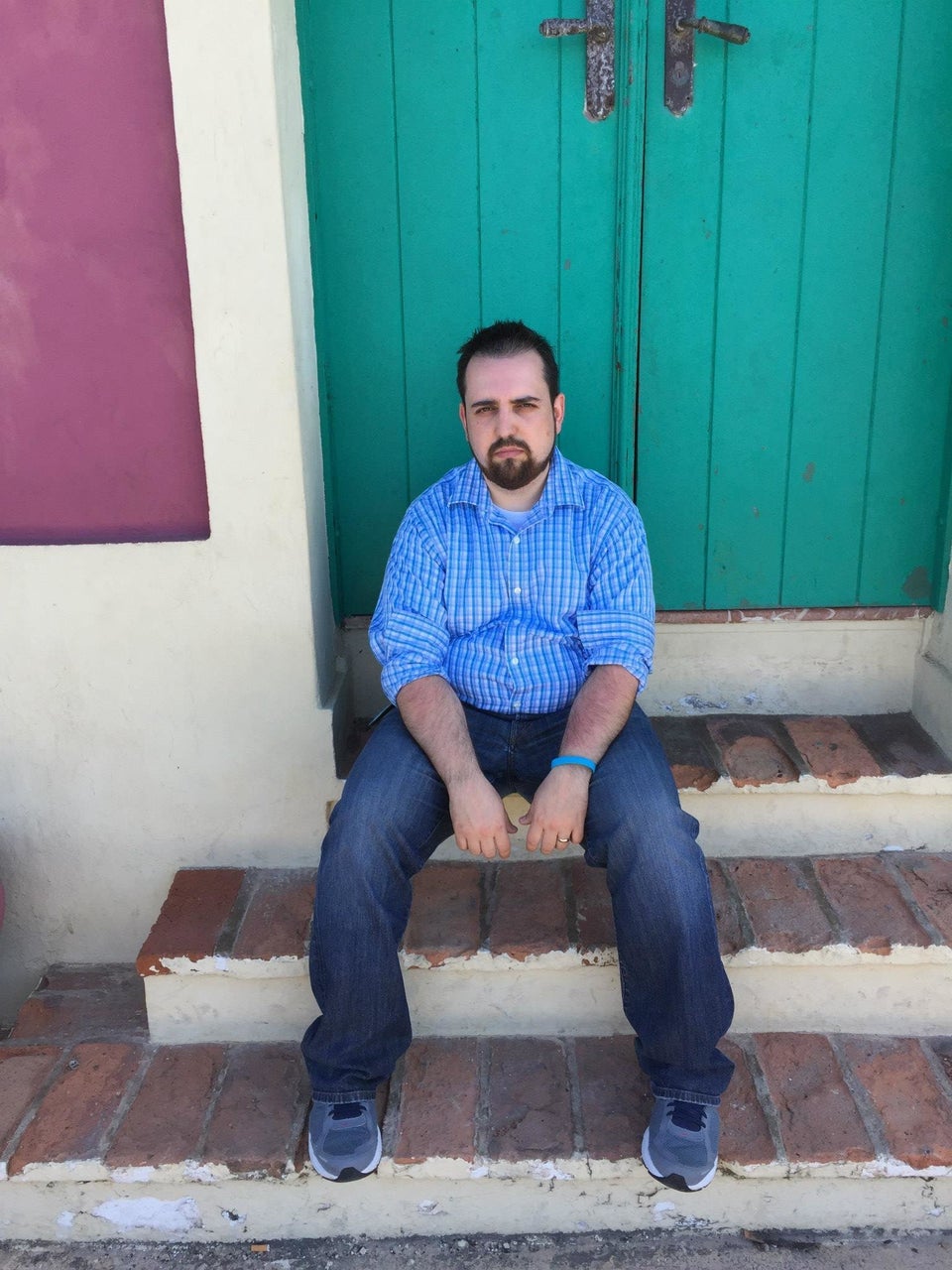 Marine melancholia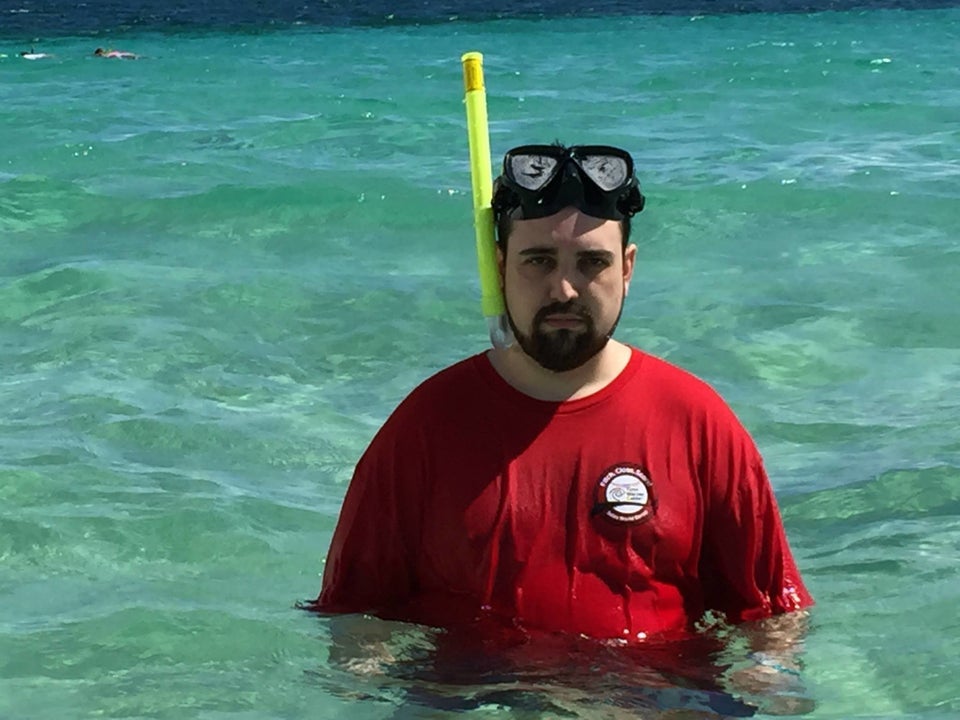 Crestfallen at the casino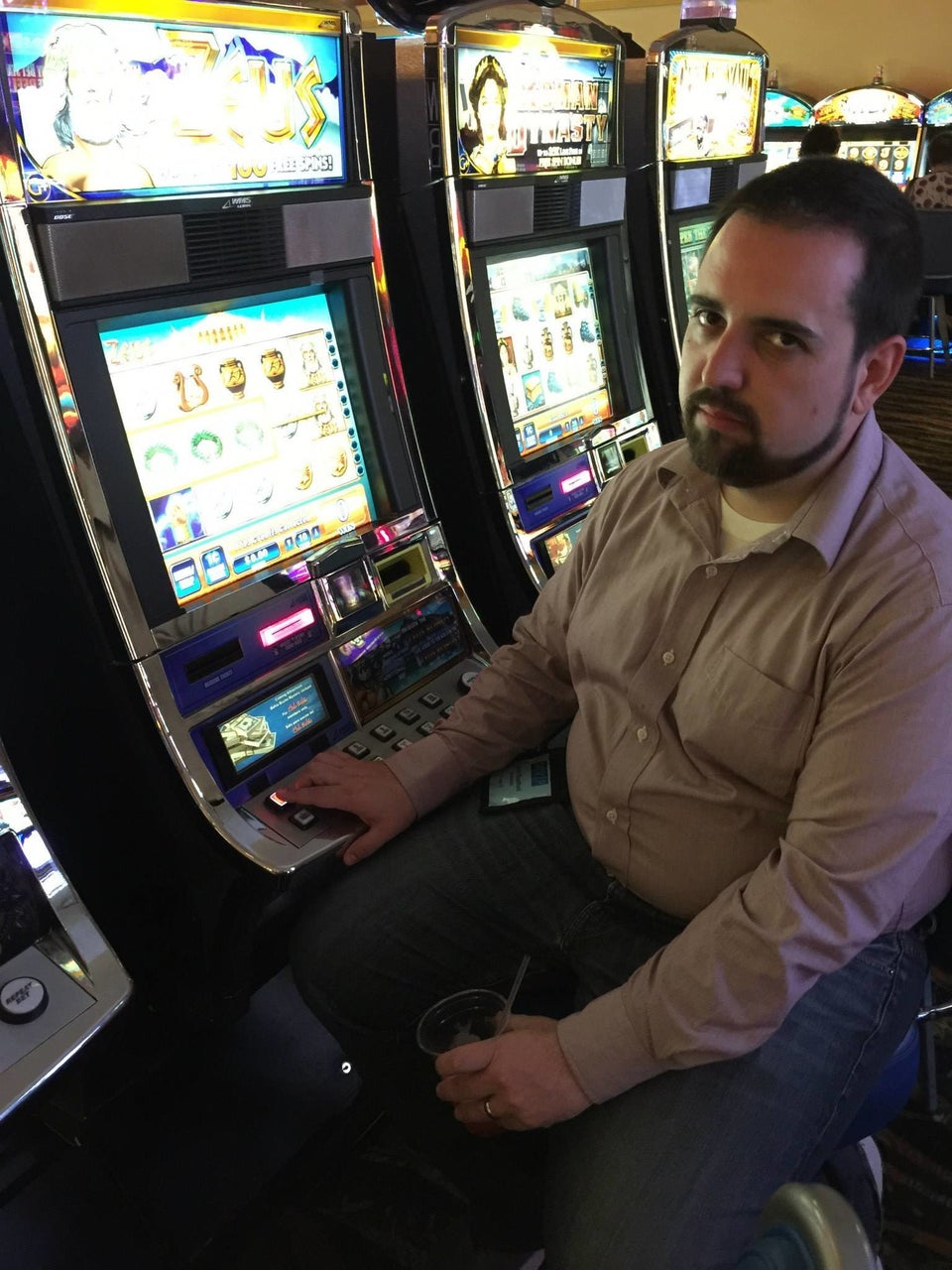 Related
Before You Go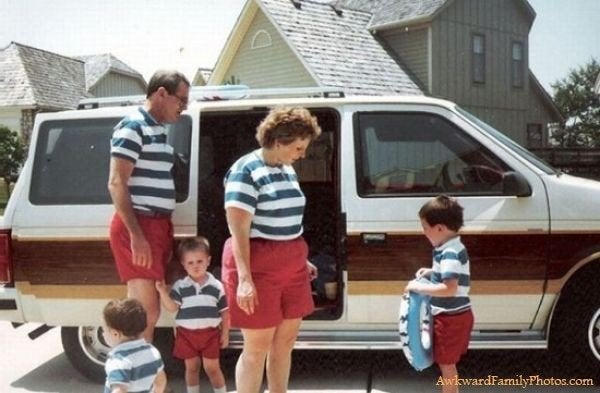 Awkward Family Photos: Vacation Edition