New York Fashion Week is not typically considered an oasis of calm. You'd be hard pressed to find a designer, especially one whose show is in 24 hours, who will cut out a chunk of their time to, well, do anything besides plan. Misha Nonoo, one of the designers in the 2015 Swarovski Collective (which is celebrating its 15th year of supporting and collaborating with emerging designers), is an exception to that rule.
It's with that down-to-earth attitude (the models in her show this season did their own hair, for example) and an understated aesthetic that Nonoo goes about not only designing but living her life, too. And it's working in a big way. The brand that started out with just coats now includes eveningwear, just launched e-commerce on its website and is loved by some major power players in the industry.
HuffPost Style chatted with the designer about the inspiration for her new collection, the importance of understanding how to dress a woman and the qualms of moving to a new neighborhood.
On what her Fall/Winter 2015 inspiration has to do with self-love:
"The inspiration this season was an incredible Tracey Emin show I saw in London called 'The Last Great Adventure Is You.' It was particularly amazing and moving to me, I think, as a woman, because her whole philosophy behind it was almost an epiphany of love and the self. She started out the project thinking it would be about somebody else, whether that was a family member, or a lover or something like that, but realized after creating the show that it's actually about herself. There's this unbelievable sense of optimism about that message. I think being comfortable and confident in yourself really the first step as a woman toward attracting anything else in your life."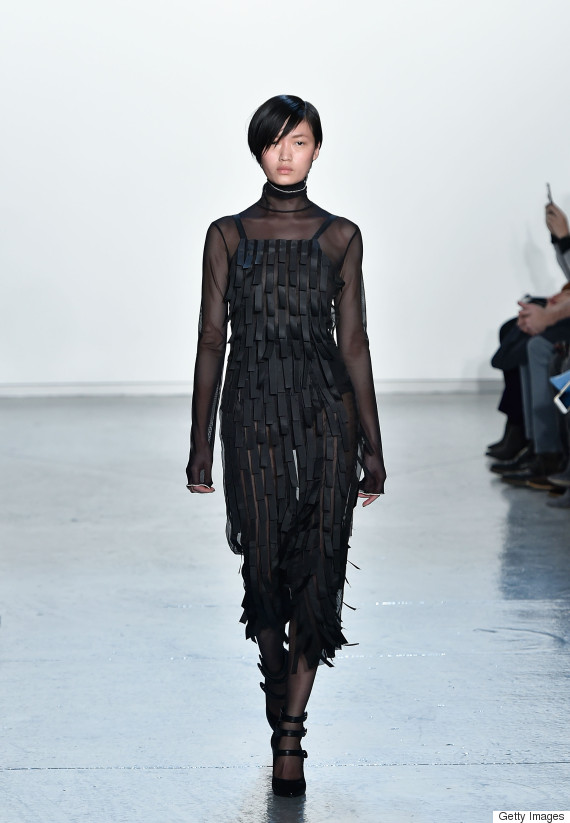 On the women she admires:
"Women who have the balance of the fragility and the strength. They're often mothers, wives. Stella McCartney, who has four children, is a huge creative force in the fashion industry and is a warrior for the environment. For me it's about women who are very multifaceted."
On diversity in the fashion industry:
"It's very important to me. I originally didn't see enough African-American girls, I didn't see enough Asian girls on my board. I said to my casting director, 'Where are the people who are racially diverse?' We don't just live in a one-dimensional world, where everyone is blonde or brunette and Caucasian. Women come in all different shapes and sizes, and that variation is what makes each individual so beautiful."
"A friend of ours is a manager for a model who they call plus size. That's the amazing thing to me -- the most famous models who are supposedly plus size are a size 8/10/12. That really is not plus size. I'm slender, but I have big boobs and I have a bum. I understand all of those things. I think it's important as a designer to take those assets into account when you're dressing someone for every day."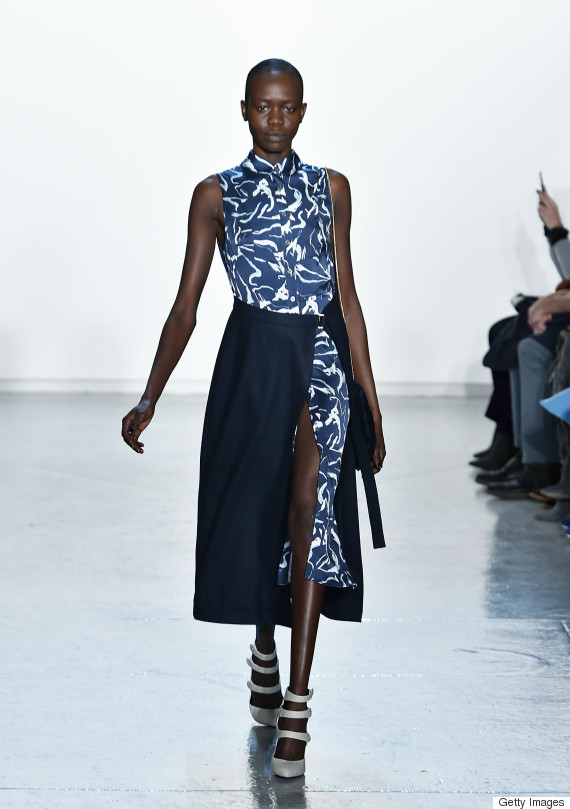 On the right way to find a mentor:
"Everything in life is a two-way street. Nowadays everyone is just looking for a mentor, when in fact, you have to excel in a field, and then you can go to someone with a great question, which could be the beginning of a great relationship. The best mentor relationships are when you're both learning from each other in some way. My mentors have definitely given me more than I give them [laughs], but it is a two-way street."
On the advice she carries with her at all times:
"Happiness is not something you just wake up and have, it's kind of a lifelong journey. People just think about being successful, but it takes a lot of hard work and effort. You're not just successful, you've gotta enjoy the journey of getting there. That's how you don't give up."
On creative freedom and Swarovski:
"We're working with everything in black. I wanted to work more with a textural feel than something that was so obvious. It's very clear because you can see the crystals sparkle in the light, but they are just a beautiful black, matte color. That's my aesthetic; it's very minimal, it's clean. Swarovski doesn't ask you to do something their way, they ask you to do it your way. They have a great understanding of that."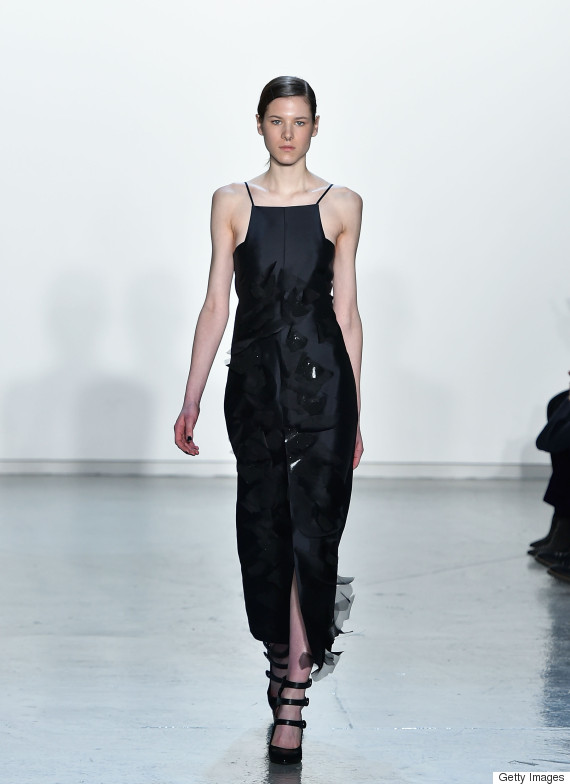 On moving to a new neighborhood:
"I've been living in my current apartment for 18 months, and I just now realized there is an express subway stop much, much closer than the one I've been going to all this time."
This interview has been condensed and edited for clarity.