Misheard song lyrics are the stuff of legend, with Elton John's "Tiny Dancer" being a canonical example of what happens when inflection doesn't go as planned (no, it's not "hold me closer, Tony Danza"). Spotify tried to lend a touch of science to our collective inability to hear certain lines as musicians intended them, and conducted a poll to identify the most misquoted song lyrics of all time.
Coming in at No. 1 on the list is Manfred Mann's Earth Band, whose "Blinded By the Light" is often mistaken as including the line "wrapped up like a douche when you're rollin' in the night." The actual line? "Blinded by the light, revved up like a deuce, another runner in the night."
Take a look at the Spotify's Top 10 Misquoted Song Lyrics below and stream a playlist of the mistakenly catchy tracks. What lyrics do you struggle with the most?
1. Blinded by the light...wrapped up like a douche when you're rollin' in the night / Blinded by the light, revved up like a deuce, another runner in the night (Manfred Mann's Earth Band, Blinded By the Light) – 52%
2. 'Scuse me, while I kiss this guy / 'Scuse me, while I kiss the sky (Jimi Hendrix, Purple Haze) – 19%
3. Rock the cat box / Rock the Casbah (The Clash, Rock The Casbah) – 14%
4. Hold me closer Tony Danza / Hold me closer tiny dancer (Elton John, Tiny Dancer) – 13%
5. There's a bathroom on the right / There's a bad moon on the rise (Credence Clearwater Revival, Bad Moon Rising) – 12%
6. Take me down to a very nice city / Take me down to paradise city (Guns N' Roses, Paradise City) – 10%
7. Animal! / Panama! (Van Halen, Panama) – 9%
8. Like a cheese stick / Like a G6 (Far East Movement, Like a G6) – 8%
9. Don't go Jason waterfalls / Don't go chasing waterfalls (TLC, Waterfalls) – 7%
10. I blow bubbles when you are not here / My world crumbles when you are not near (Macy Gray, I Try) – 4%
Before You Go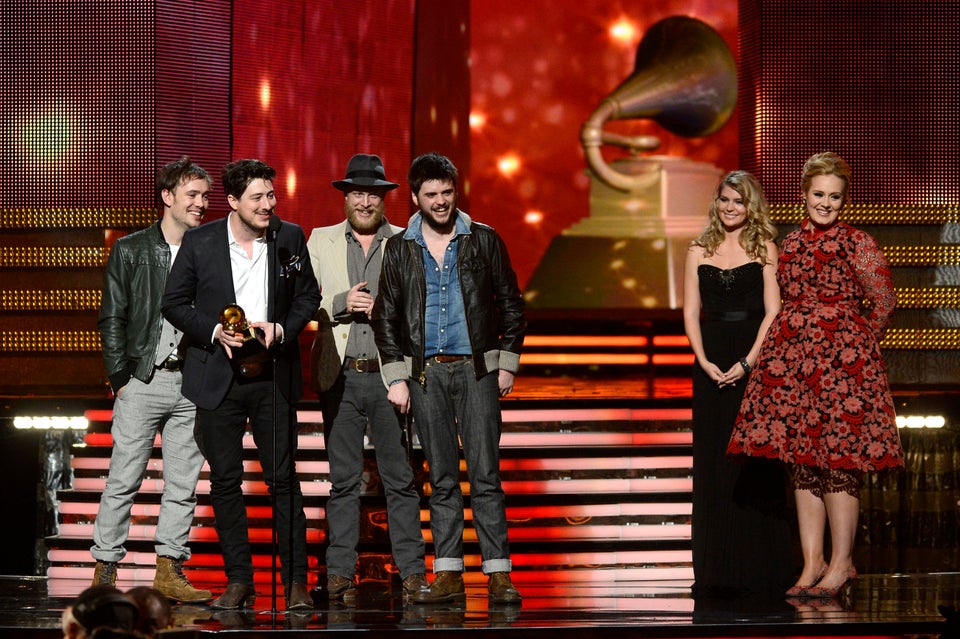 Grammy Awards 2013
Popular in the Community