Authorities say the body of missing Princeton student Misrach Ewunetie was located Thursday afternoon following days of searching by land, air and water.
The 20-year-old had vanished in the small hours of Friday morning after returning to her dorm room from a volunteer event on the New Jersey campus.
The Mercer County prosecutor's office said the body showed "no obvious signs of injury" and does not "appear suspicious or criminal in nature," but an autopsy has yet to be completed.
Ewunetie's brother, Universe Ewunetie, told ABC's "Good Morning America" earlier on Thursday that his sister's phone last pinged a location around a 30-minute walk from her dorm.
"So it's very odd that her phone would be off campus ― like everything is on campus," he said.
The prosecutor's office said the student's body was found "outside on the Facilities grounds behind the tennis courts" around 1 p.m. by a "Facilities employee." The area was semi-remote, unnamed law enforcement sources told NBC 4 New York.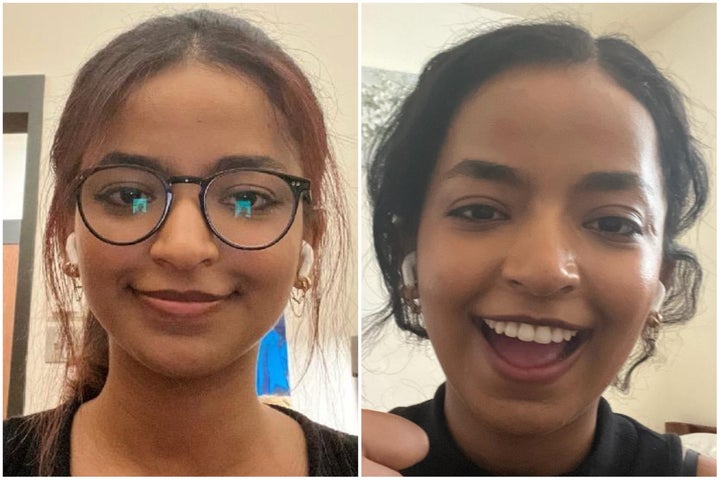 She was first reported missing Sunday by her family. The university says that she arrived back at her Scully Hall dorm at around 3 a.m. Friday after picking up a volunteer shift at a dining club in place of another student. Live music started up late Thursday night; the club relies on student volunteers to perform housekeeping tasks, according to student newspaper The Daily Princetonian.
Universe Ewunetie had pleaded with the public and law enforcement to aid in the search. "We can take any help we can find. And we just want the law to be faster because time is of the essence," he told GMA.
He told NBC News that one of his sister's suitemates said she saw her brush her teeth and go to her room the night she disappeared, but when her roommate arrived home at 4:30 a.m., she was not there. His sister had been sharing her phone's location data with him, Universe told The U.S. Sun, but the last signal he got from the device came at 3:27 a.m. on Sunday.
The family reportedly became alarmed when Ewunetie was a no-show at her interview for U.S. citizenship over the weekend, and alerted authorities.
Princeton said it had beefed up security on campus in response and issued an alert for the 5-foot-4, 130-pound young woman.
Princeton Vice President W. Rochelle Calhoun said in a message to the campus community that the death of the would-be Class of 2024 grad was "an unthinkable tragedy."
"Our hearts go out to her family, her friends and the many others who knew and loved her," Calhoun wrote.
Universe Ewunetie told NBC News of his sister, "She's loved and cared for, and we're missing her."
The family was originally from Ethiopia before relocating Ohio, outside Cleveland, where Misrach Ewunetie graduated as her high school's valedictorian. She was pursuing a degree in sociology along with a computer applications certificate, according to her LinkedIn page, which also noted her past volunteer work with a Cleveland area food bank.
"She's a very smart, empathetic person who cares for people," her brother told NBC. "She's dearly loved by her family and everybody that has known her and that has ever come to her."
Popular in the Community