Congratulations are in order for 2005 Miss America Deidre Downs Gunn, who tied the knot with girlfriend Abbott Jones in the former beauty queen's home state of Alabama this past weekend.
The couple wed Saturday at the Birmingham Museum of Art in a ceremony with a "modern Southern romance" theme, People reports.
"Saying our vows in front of our family and friends and making that commitment to the love of my life was the most meaningful part of the day for me," Downs Gunn, who is an obstetrician-gynecologist specializing in reproductive endocrinology and infertility, told the magazine. "I feel overjoyed to have found someone to share life's adventures."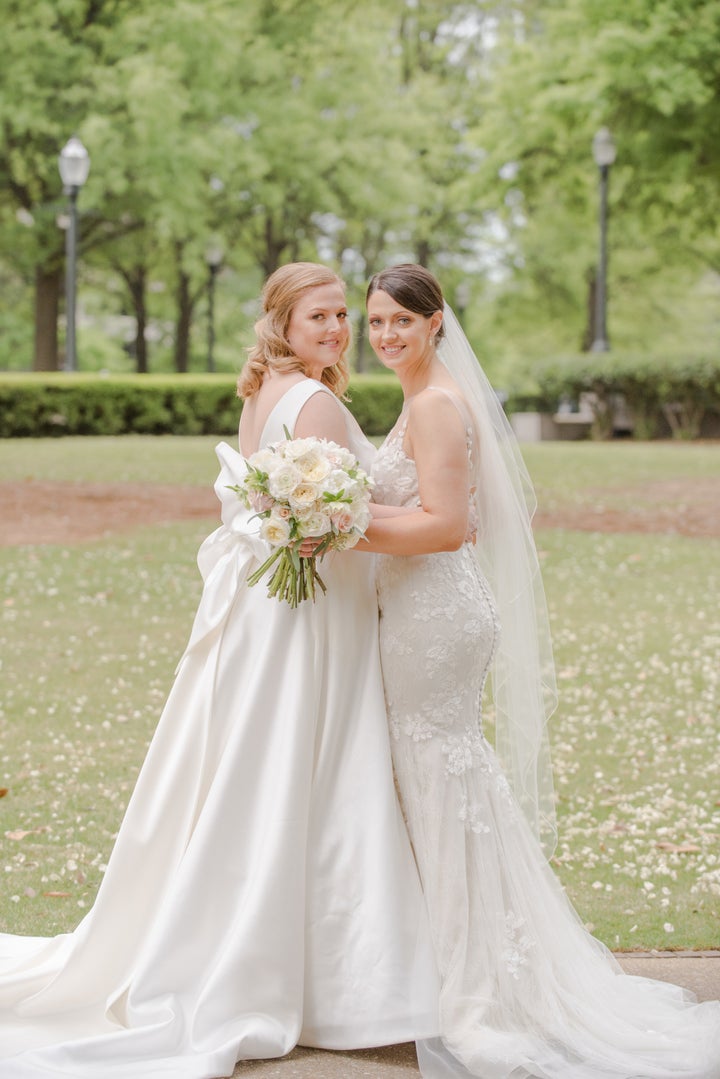 Jones, an attorney and writer, felt similarly, calling her new wife "the most beautiful person I've ever met, both inside and out."
"I have no doubt she will continue to be a role model to so many," she told AL.com in a statement, "especially to young women who can look to her and see that regardless of who they love, they can be beautiful, intelligent, and confident in their own skin."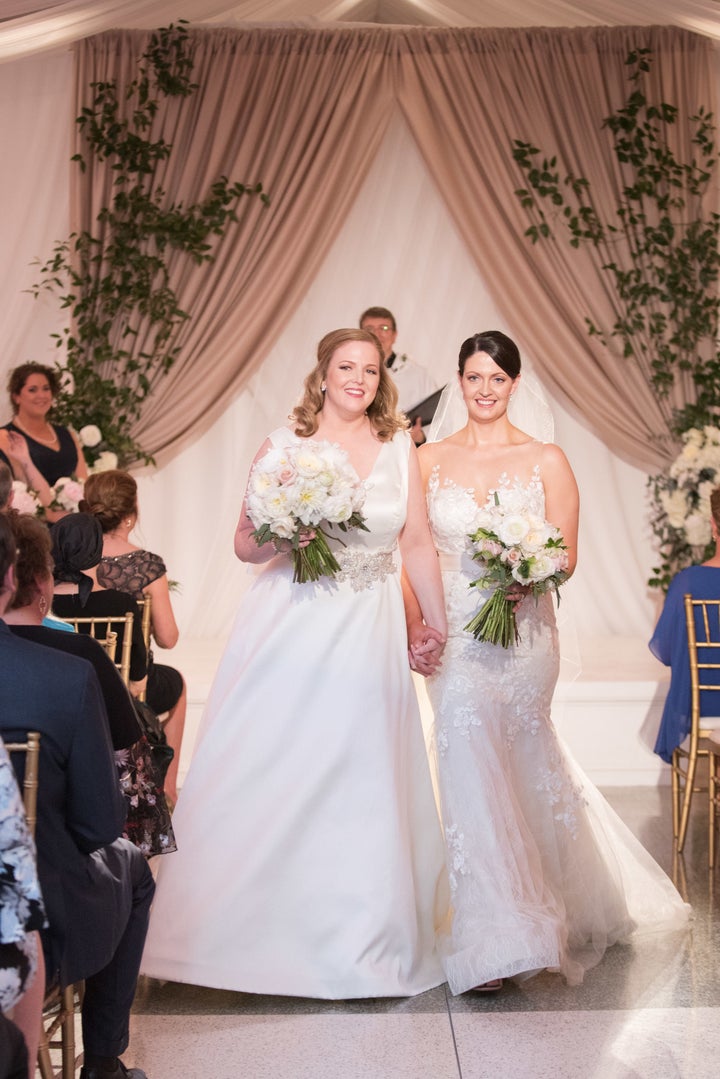 The ceremony, captured by Kelli & Daniel Taylor Photography, was filled with pastels and candlelight. Downs Gunn's 8-year-old son gave his mother away, and also acted as her best man.
The reception's menu featured the couple's favorite Southern foods, including chicken and waffles, fried green tomatoes and buttermilk biscuits.
On Tuesday, the Human Rights Campaign sent its well wishes to the couple, too.
Now 37, Downs Gunn won the title of Miss Alabama in 2004. The following year, she wore the crown as Miss America, and took up the cause of childhood cancer prevention during her reign.
She proposed to Jones last Christmas before a holiday trip to England and Scotland with their families, according to People.