WASHINGTON -- Kira Kazantsev has been Miss America for only two days, but she's already taking a stand on issues that don't usually make their way into the pageant. Kazantsev, who is from New York, made domestic violence the focus of her platform, speaking out about how she was in an abusive relationship in college.
"I want people to stop asking, 'Why doesn't she just leave?'" Kazantsev said in an interview with NPR. "Every woman is an expert in her own case, and there are so many extenuating circumstances that lead to a woman staying with her abuser." She said she felt incredibly "alone" in the relationship and wanted people to start talking about domestic violence more openly.
Now, Kazantsev is getting attention for something else. Many conservatives are criticizing her for the fact that she once interned at Planned Parenthood.
Kazantsev's LinkedIn profile notes that for three months in 2013, she worked at Planned Parenthood in Hempstead, New York, assisting with education programs.
The pro-life site LifeNews.com wrote a piece Monday taking aim at Kazantsev's work with a company they say "snuffs out of the lives of young baby girls."
So the woman representing the nation as the new Miss America interned for the very organization that has killed millions of Americans in abortions.

Kazantsev worked for the abortion giant just outside New York City proper for three months, from February 2013-April 2013. One month later, one of the Planned Parenthood abortion clinics in New York City botched an abortion. The incident occurred at the Margaret Sanger Center Planned Parenthood in New York City, New York.
The criticism spread to Twitter:
Planned Parenthood, of course, does more than just provide abortions. In fact, abortion services account for only 3 percent of what the group does. It also estimates that it prevents about 216,000 abortions each year through its contraceptive services.
In a statement to The Huffington Post, Eric Ferrero, vice president of communications for Planned Parenthood, said the organization was proud of Kazantsev:
Miss America Kira Kazantsev interned last year at her local Planned Parenthood affiliate, where she supported staff members who provide sex education in the community and at local schools. Several past Miss Americas have supported Planned Parenthood's mission, and we're thrilled and proud that one of our former interns is the new Miss America.

Planned Parenthood is the nation's leading provider of sex education. Every year, we provide more than one million people with accurate, nonjudgmental information about relationships, sexuality, and healthy decision-making. An overwhelming majority of the American public supports access to comprehensive sex education in middle and high schools — the type of sex education programming that Planned Parenthood provides and which gives parents tools to have conversations with their families, and helps keep young people safe and healthy.
Kazantsev, 23, has also interned for Sen. Kirsten Gillibrand's (D-N.Y.) campaign and the political consulting firm Solidarity Strategies. In 2012, she helped set up the presidential debate at Hofstra University.
Want more updates from Amanda? Sign up for her newsletter, Piping Hot Truth.
Before You Go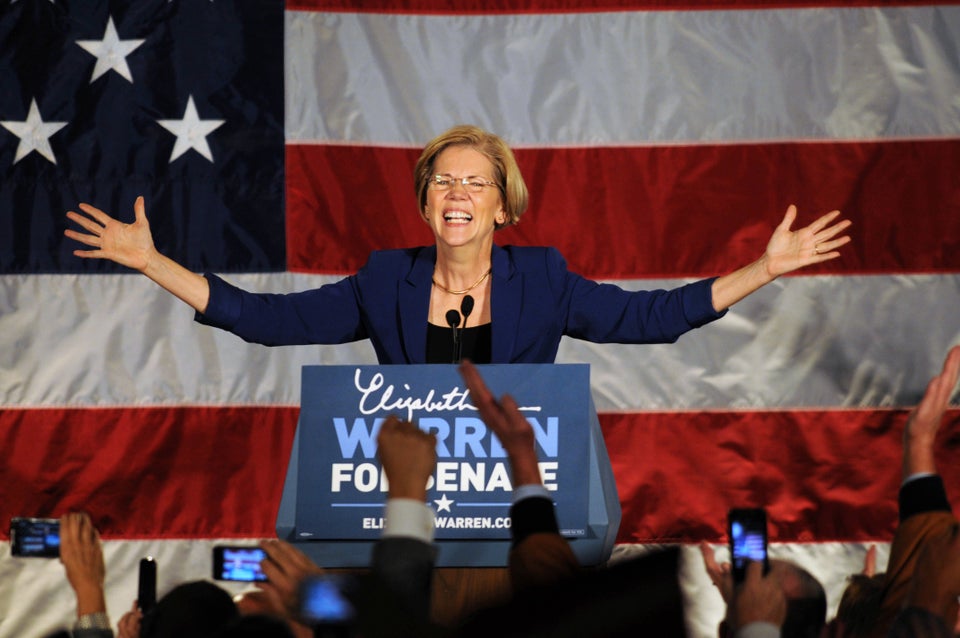 Women In The U.S. Senate
Popular in the Community