A photo showing the contestants of a Brazilian butt pageant reenacting Leonardo DaVinci's "The Last Supper" reportedly has some Catholics feeling rather cross.
The controversial image was part of a promotional campaign for the upcoming Miss Bumbum Pageant, a contest that annually honors the woman with Brazil's best bottom.
This year's posterior pageant takes place Nov. 9 in Sao Paulo.
As a cheeky publicity stunt, pageant founder Cacau Oliver had eight finalists pose as Jesus and his apostles in the iconic DaVinci painting.
There's one big difference: Jesus probably never wore a bright orange thong bikini (of course, records from that era are spotty at best).
Oliver chose contestant Daiana Feguerdo to sit in Jesus' spot because she had received the most votes from viewers so far.
"It was the last meeting of the women before the grand finale," he told Newslink reporter Matt Roper. "It reminded me of the Last Supper. It was where Jesus was betrayed by Judas, because of jealousy, and, like it or not, the woman with the most votes is also the target of jealousy.
"She is at the center, and the other girls will want to crucify her because she got more votes than them."
He insisted the cheeky publicity was not offensive and never meant to shock anyone, but others disagree.
Father Clesio Vieira, a priest from Rio de Janeiro, said the photo "has broken the boundaries of ethics and respect, all in the name of money," according to Brazilian newspapers translated by Roper.
"This isn't creativity," Vieira said. "It's the vulgarization of the sacred and is deeply disrespectful."
Feguerdo, the woman at the center of the controversial pic, seems to agree.
As a Catholic, Feguerdo said she understands why people are angry "because even I'm angry and I'm in it. For me it is blasphemy."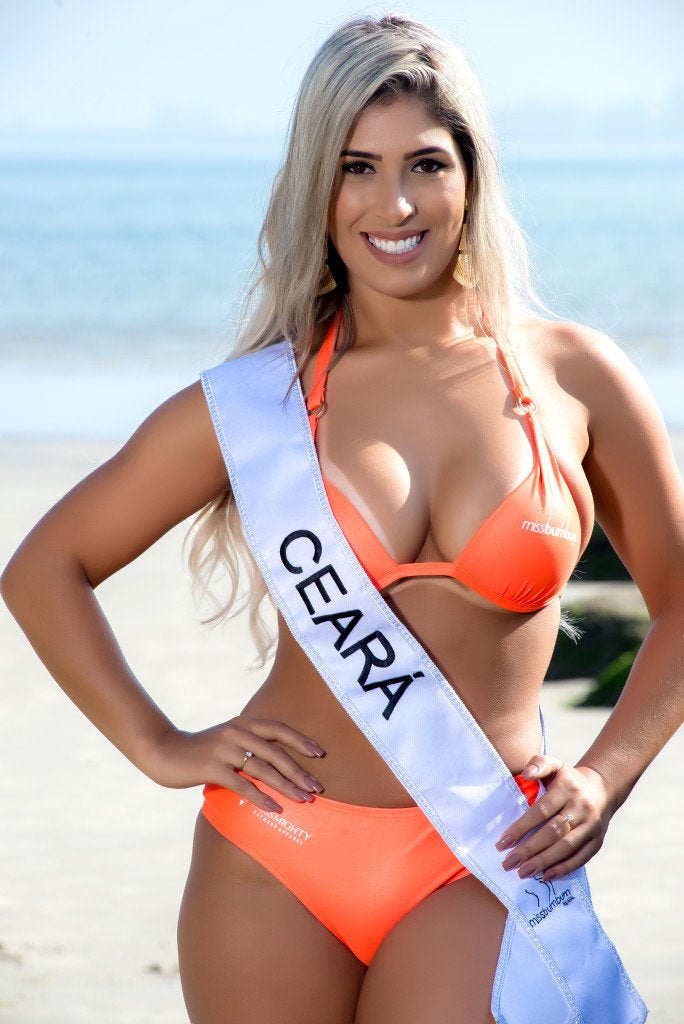 This is only the latest controversy to strike the Miss Bumbum Pageant in its six years of existence.
Winners become national celebrities and earn lots of money in endorsements so the stakes are high. Some people will do anything to get their posterior front and center.
In 2013, models Mari Sousa and Eliana Amaral were accused of paying the equivalent of thousands of dollars in bribes to judges to ensure their behinds would be front-runners.
The next year, contestant Livia Santos was disqualified after she was accused of rigging the online voting by purchasing votes.
And beginning in 2015, contestants have been required prove their behinds were all natural and not the result of implants or synthetic products.
This rule stemmed from the plight of 2012 Miss BumBum runner-up Andressa Urach, who is now in a wheelchair after chemical filler injections she used for more full-looking legs started rotting her body tissue.