The National Costume Show at the preliminaries of the 63rd Annual Miss Universe pageant was held Wednesday night in Florida. The event requires contestants to wear garb that represents their native countries, and Miss Canada Chanel Beckenlehner went all out in a hockey-themed costume with a hint of Marie Antoinette.
The 25-year-old donned a sparkling gown with a bustier top emblazoned with Canada's maple leaf, goal netting under a voluminous white skirt, shoulder pads, and thigh-high boots and socks. On her head was a white pouf wig, resembling the infamous Queen of France, topped with a Stanley Cup trophy. From her back came wings made of hockey sticks and behind her a scoreboard glowed with a home win.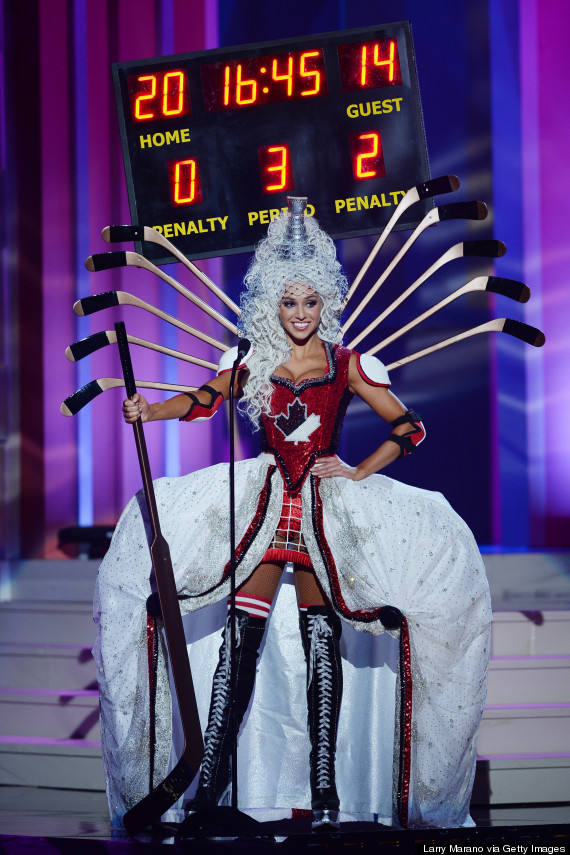 "Some people really, really hate it and others really, really love it –- but everyone has noticed it, that's for sure," she told CTV News. "If we just had her dressed in hockey gear, well that wouldn't say much about Miss Universe."
Related
Before You Go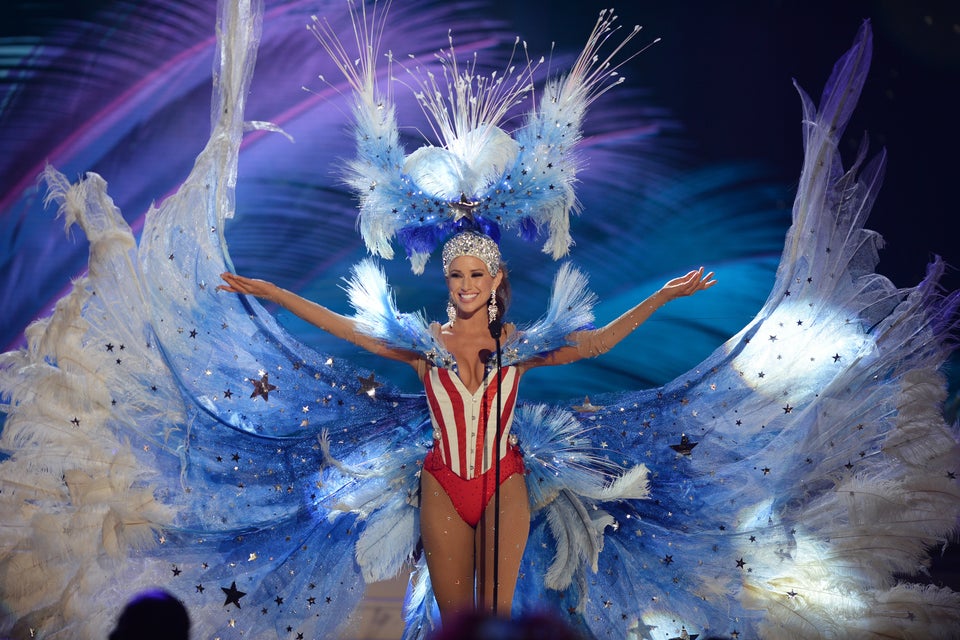 Miss Universe National Costumes