Nicole, who will go on to compete in the larger competition on September 15, was born without her left forearm. She found an outlet in the performing arts because, as she explains in her pageant profile, the stage offered "a world where I was giving people permission to stare."
"It was a place where I could say 'here I am, and I'm confident in myself,'" Nicole told CBS 4, whose anchor added, "Her real passion is to help others like her find their spotlight."
After an internship on Broadway in New York City last summer, Nicole aspires to have a career as a Broadway stage manager, while working to help others overcome disabilities. "Giving voice to a platform is a great honor and I am excited to continue my adventure of speaking out and touching lives," she told the Washington Times.
Nicole won over $10,000 in scholarship money from the competition. We're excited to see where she goes next!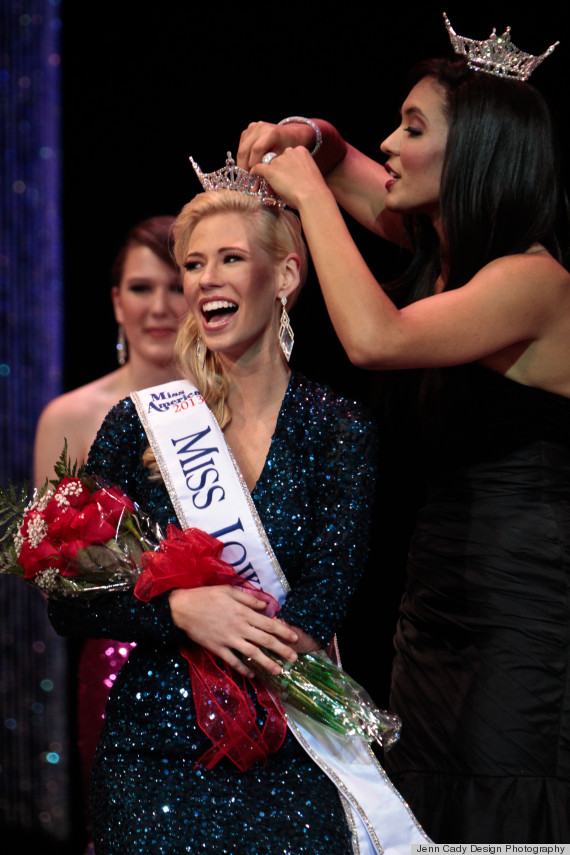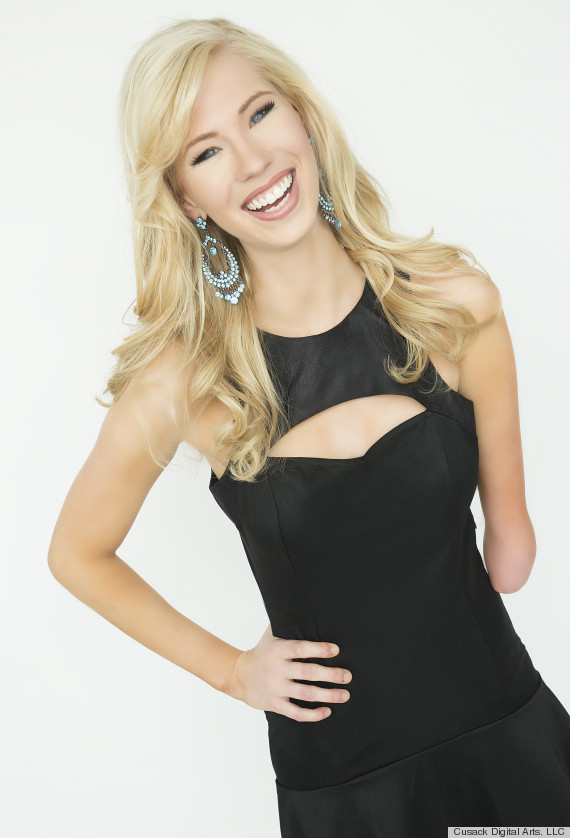 CORRECTION: An earlier version of this post incorrectly referred to Nicole Kelly as the first Miss Iowa winner with one arm.
More beauties doing good: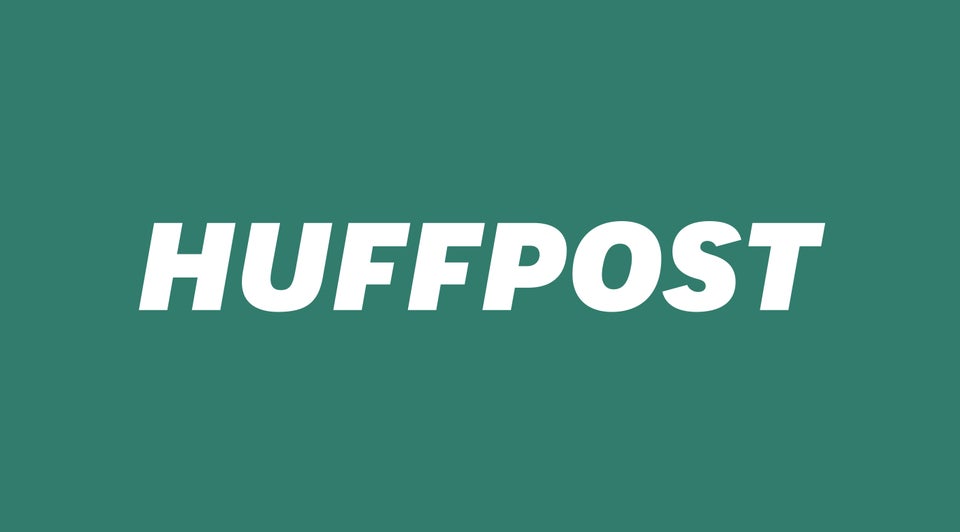 Charitable People In Fashion
Related