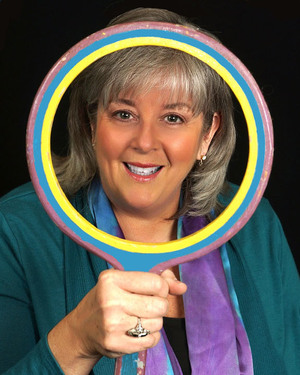 Rome, N.Y., 1984, a sensitive, brown-haired, 4-year-old toddler, shies away from other children. He prefers to be around adults and listen to their conversations. In so many ways the little boy already seems older than his years.
Every morning he starts his day the same way. He stands in front of a console television, filled with excitement. His daily dose of adventure is about to begin.
He's one of hundreds of thousands of children who will be cast under the spell of Molly McCloskey Barber. To her legion of fans, however, she was simply known as Miss Molly, the host of one of the most successful children's shows of all time, Romper Room and Friends.
Each episode began with an animated hot-air balloon ride and blocks that unfolded to reveal the lovable characters that appeared on the show. By today's standards the graphics seem incredibly elementary, but to a young child at that time, there was nothing more thrilling. After the show's opening, Barber appeared surrounded by young children. She provided them with the answers they needed. She sang songs. She told stories. She did artwork. But more than anything, she gave the children a sense of self-worth and a safe place to express themselves.
The show always ended with Miss Molly famously looking in her Magic Mirror and reciting the magic words:
Romper, bomper, stomper boo. Tell me, tell me, tell me, do. Magic Mirror, tell me today, did all my friends have fun at play?
Then Miss Molly would call out the names of children she "saw" in her mirror. While it shows the naiveté of children who sat at home yearning to hear their name, looking back Barber feels it holds a deeper meaning.
"It has less to do with me. It has even less to do with the mirror. It has everything to do with that little kid sitting on the floor who I would talk directly to," she says in a New York City café, reminiscing about her career. "Little children want to be recognized. They want to be noticed. Then as adults we still want to be validated and seen."
Mary Carol McCloskey grew up on the outskirts of Pittsburgh with her older brother. Her father, Richard, worked as a mechanical engineer. Her mother, Mary Carol, was local actress. Even as a child Barber showed great musical talent. She could often be found in her basement singing along to Barbra Streisand records. Barber studied music theater at Carnegie Mellon University. Soon after graduating in 1980, she landed her first paid acting role in the film Knightriders starring Ed Harris. She never could've anticipated what would happen next.
Romper Room had been a staple on morning television since the show first premiered in 1953. The host at the time was Nancy Claster, an early-childhood teacher who had transitioned into television. Over the years the hosts of Romper Room, who were typically teachers, often changed.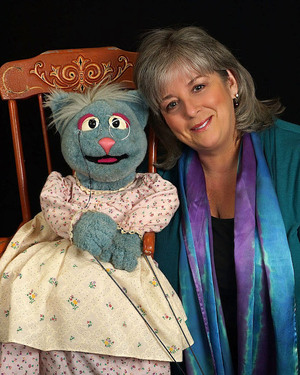 In 1981 Romper Room was given a makeover for a new nationally syndicated version. In addition to Do Bee, the show's iconic character, three new puppets created by Kermit Love, the inventor of Big Bird, were introduced. The show was re-titled Romper Room and Friends. The final piece of the puzzle was finding a new host. The idea of hiring a teacher was abandoned. Producers wanted a woman who could be theatrical and sing songs that were being written specifically for the show. Barber fit the bill.
Touching children's lives wasn't new territory for Barber. In high school she played Dado the Clown in The Clown Who Ran Away. Her fondest memories occurred after the show when she interacted with children who were anxious to meet her.
"I specifically remember this one girl. She had to be somewhere around 11 or 12, and she had Down syndrome," Barber recalls. "She came running up to me and said, 'I love you.' As I was hugging her I thought, 'I could do this the rest of my life; this is pretty darn cool.'"
In 1987 Miss Molly looked through the Magic Mirror for the last time. On one hand, Barber had hosted the show for six years, and the toddlers who enjoyed watching her had outgrown the wonderfully innocent world she had created. On the other hand, the television studio in Secaucus, N.J. where the show taped wanted the space to produce a new provocative talk show starring Morton Downey Jr., signaling the changing landscape of daytime television.
Behind the cameras her personal life was also in transition. The woman who helped parent countless children was now about to have a child of her own.
Following Romper Room and Friends Barber walked away from the spotlight and poured herself into raising her four children. A friend once told her: "Your talent will be there for a lifetime; your children will be young for a very short time."
Over the years she continued to reinvent herself. While she produced a few daytime talk shows, her interest never strayed far away from children. She was a spokesperson for a kid's campaign, a lecturer of parenting seminars, co-owner of a voice and acting school, and a consultant for Pampered Chef.
For the past four years she's worked as the Field Development Manager for Dove Chocolate Discoveries, training and supporting their "Chocolatiers" in addition to helping produce their National Conference and other training events. It's a long way from the glaring lights and cameras she once knew, but she says she couldn't be prouder of her children she chose to put first.
"They have all grown into wonderful adults. I always knew they would, she says. "Each one has more talent than they believe. I've encouraged them all to embrace their passion."
It's taken Barber a lifetime to realize that she not only encouraged her children, but also the children who watched her before she was a mom, when she was Miss Molly.
"I didn't realize at the time that I had a forum to help people feel special and to bring joy," Barber says. "I'm grateful I meant something to them and grateful that anybody remembers me."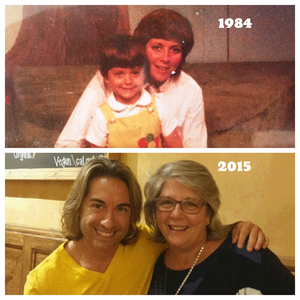 Certainly that brown-haired little boy who lived his days to see Miss Molly remembers her vividly. When he was 4, he even appeared on an episode of Romper Room and Friends and posed for a candid photograph with Miss Molly. The image was something the boy treasured all of his childhood and even into his adulthood. He never forgot Miss Molly. Thirty-one years later they reunited. I know this is true. That little boy is me.
Magic Mirror and Granny Cat (The puppet Barber voiced on "Romper Room and Friends") photos by: Rick Saphire Celebrity Management
PHOTO GALLERY
25 Celebrities Who Are Aging Gracefully
Calling all HuffPost superfans!
Sign up for membership to become a founding member and help shape HuffPost's next chapter