These days she's been busy filming ABC's "The Muppets," which chronicles her soaring career as the host of the talk show "Up Late with Miss Piggy." And when she's not chit-chatting with A-list celebrities, she's acting as a muse to a host of fashion designers like Marc Jacobs, Zac Posen and Christian Louboutin.
And although Miss Piggy is sadly no longer romantically involved with Kermit (fingers crossed they get back together soon), her single status hasn't affected her awesomeness. There is just a je ne sais quoi about this pig that we can't get enough of.
We caught up with Miss Piggy to chat about her personal style, why getting a full night's sleep is so important and how to take the perfect selfie.
HuffPost: Where do you shop for clothes that flatter your body shape?
Miss Piggy: I mostly work with designers who create clothes especially for moi. But when I do go shopping, the staff always knows that if they want to sell me anything they had better start flattering me and my body shape the moment I walk in the store.
Who are your favorite designers?
Oh, I adore -- and I'm creative muse -- to so many designers! There's Vivienne Westwood, Zac Posen, Marc Jacobs, Christian Louboutin, Jeremy Scott, Jason Wu, to name just a few who've been inspired by moi. And I'm especially fond of a brand new designer whom I've just discovered. His name is Uncle Deadly, and he's my wardrobe supervisor/dresser on "Up Late with Miss Piggy." He's planning to launch his own line of haute couture -- Uncle By Deadly. Trust moi, it's the next big thing!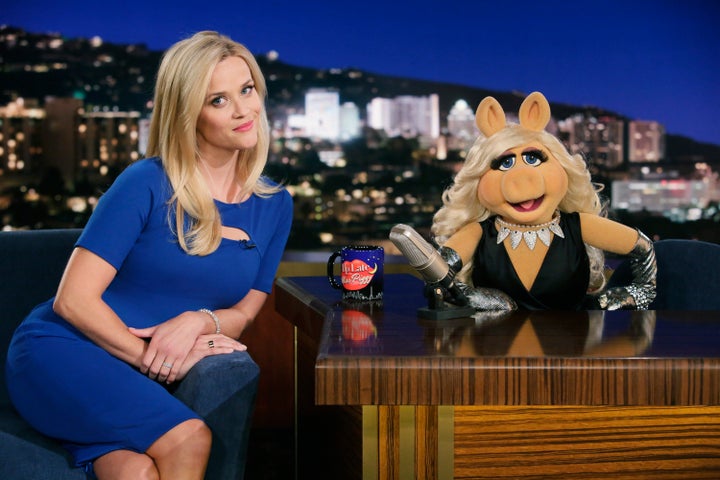 What word of advice would you give to women who are not as confident as you are when getting dressed?
Love yourself. Naturally, I have it easy because I have me to love. But you're pretty good too. I know you work hard to be the best possible you; if someone doesn't appreciate that, who needs them? As it says in the song: "The greatest love of all / Is easy to achieve / Learning to love yourself / Is the greatest love of all" (FYI: I also believe "the children are our future" but since that has nothing to do with your question, I left that part of the song out.)
What has been your favorite red carpet moment?
Well, I learned so much about the red carpet from my dear friend, the late Joan Rivers! She was fearless. And so, I dedicate my favorite red carpet moment to her. Recently I was at a major awards show. Who can remember which? All I recall is that it involved statues, stars and endless speeches. And as I was strutting and posing, the unthinkable happened: my dress ripped and my derriere was visible. At first I was devastated, but then I thought WWJRD (What Would Joan Rivers Do) -- and I decided to embrace the moment and make it work! The result: #UnveilTheTail.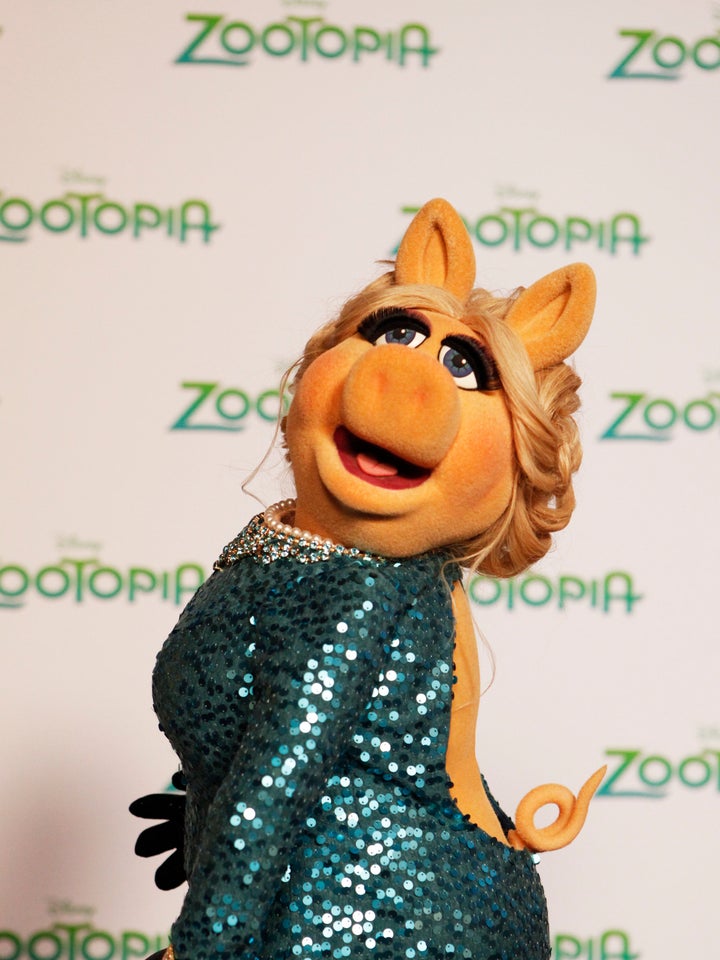 What are your thoughts about contouring?
I love contouring. I've always believed in highlighting my best features by any means possible. Since I have so many "best" features, it can be difficult to decide which to highlight. But it's well worth the effort -- especially if, like moi, you have your own team of stylists, make-up artists and special effects experts.
Do you wear fake lashes, or are those your natural ones?
There is nothing natural about any part of me, especially my lashes. Everything's been remodeled, reconditioned, upgraded and embellished.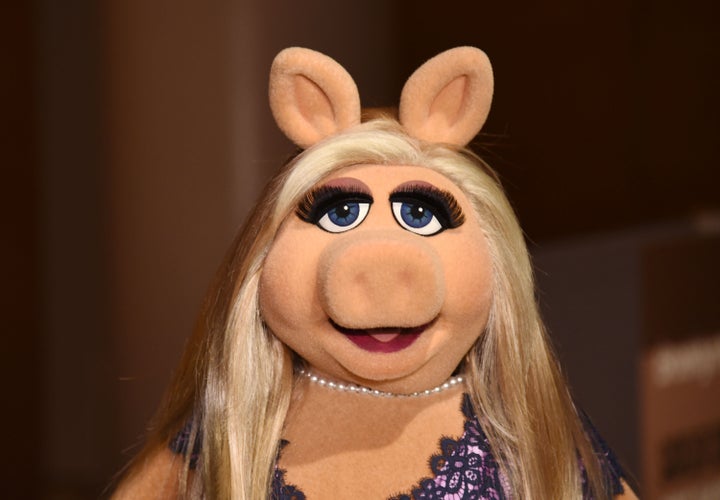 How do you figure out how to style your hair, especially considering your pronounced ears?
I'm not sure what you mean by "pronounced" ears? If you mean "perfect," then I couldn't agree more. But if that's some kind of code for "honking big ears"…well! How'd you like your hair styled with a weedwacker? … Oh, you meant "perfect"! I thought so. How do I style it? I have no idea. I wake up, my beauty team surrounds me and about an hour later -- voila, it's moi!
Sleep is so important. How much beauty sleep to you get every night?
I get 12 hours of sleep during the night, and then take a one-hour nap just before I go on stage for "Up Late with Miss Piggy." And if my guest is boring, I sometimes catch a few winks while they're jabbering away.
Any must-have beauty products?
There is only one must-have beauty product: a mirror. Everything else is just smoke, mirrors and spackle.
When do you feel the most beautiful?
At night. When there is full moon outside and I'm perfectly backlit by klieg lights and a couple of baby spotlights. When you're a star, you leave nothing to chance.
Finally -- you're a selfie queen! What's the key to taking the perfect selfie? Teach us your ways.
Make sure I'm in it. And, of course, use a professional photographer. I've got the fabulous Annie Leibovitz on a retainer to take all my selfies. What that girl can do with a cell phone and a selfie-stick is breathtaking!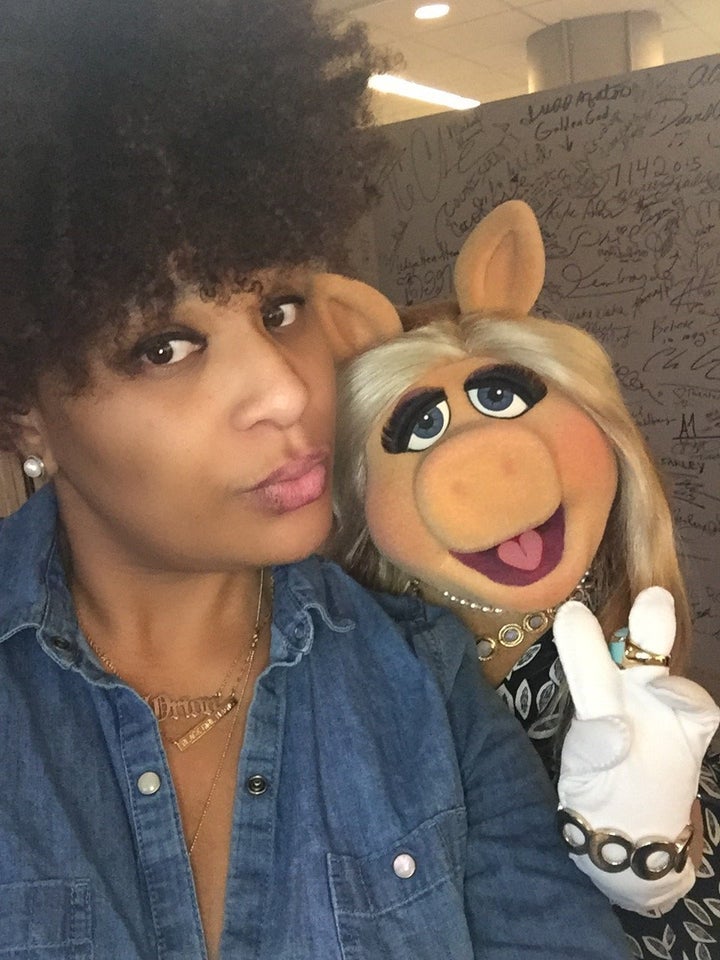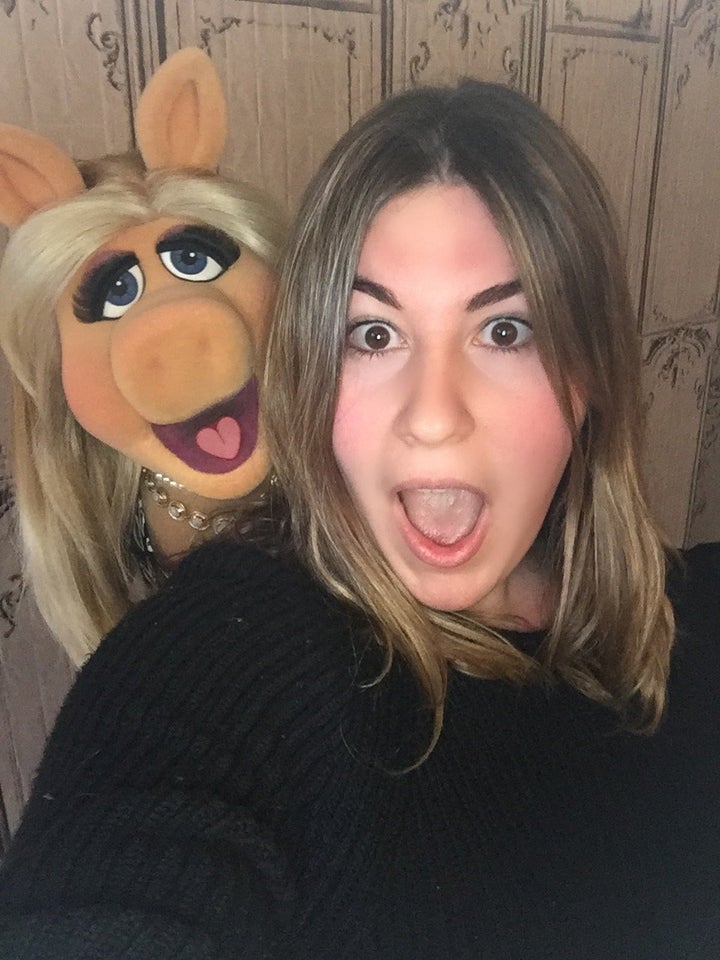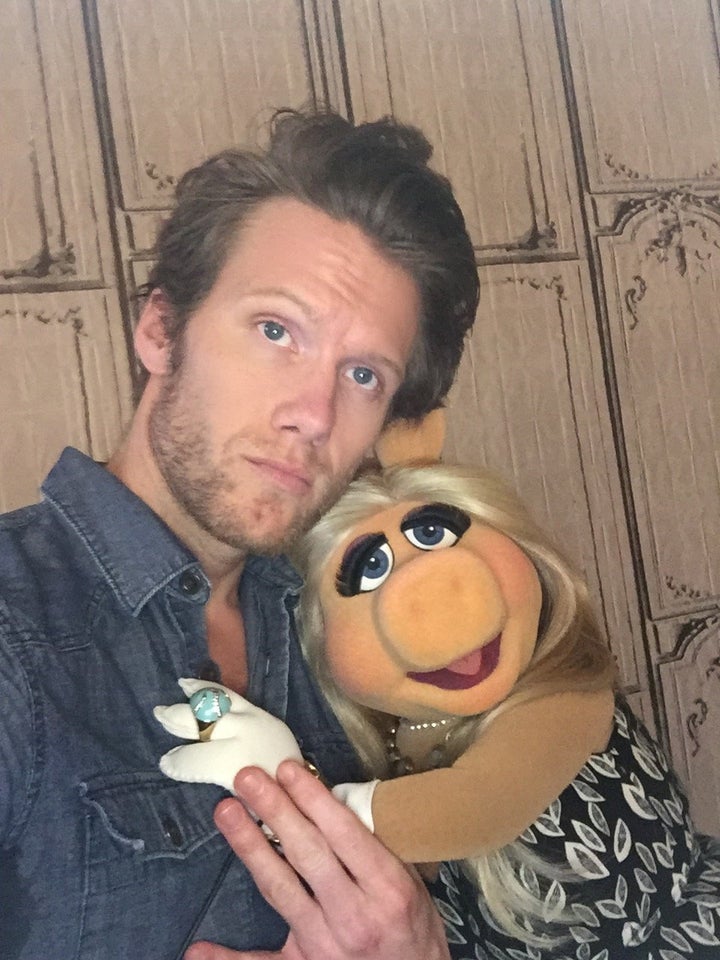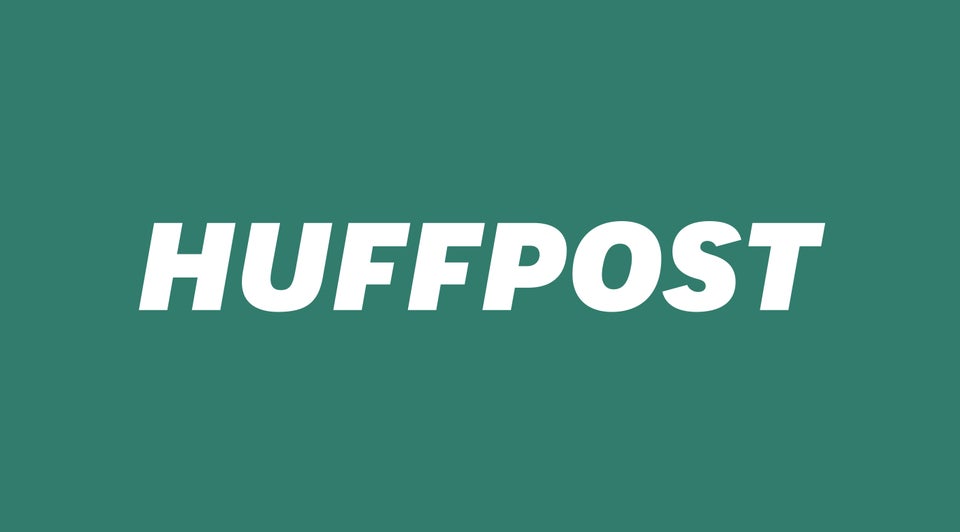 Great Sesame Street Clips