Carolina Contreras, better known as Miss Rizos , has made headlines over the years for bringing together a community of women who embrace their natural hair in the Dominican Republic. Through advocacy and a salon she opened in 2011, she's given women confidence in their locks and the courage to express proudly: "Yo amo mi pajón" ("I love my natural hair").
Miss Rizos' salon in the Dominican Republic.
Since then, she's spread her message far and wide online. And last week, she used her platform to share a heartbreaking story about a teen she helped at her salon, who was later told she could not attend school with an Afro.
"This is going to sound like a movie, but it was something that happened here in the salon this week," she wrote in a Facebook post on July 7. "A young 16-year-old girl, who made the big cut [and went natural] here called us screaming, I could barely understand her words through her sobbing. She told us that her Catholic school didn't want to register her because of her afro. They made her sign a document saying that she could register only if she straightened her hair. This has to be unconstitutional."
"I feel heartbroken for this girl who surely feels horrible and alone," she continued, before sharing another story of a 21-year-old girl who was transitioning to natural hair with braids who was severely shamed by her own family for the decision. Her father even stopped talking to her for several days, according to Miss Rizos.
"These stories bring us back to reality and show us that there is A LOT of work to be done," she wrote. "To those girls and women, I want you to know that YOU ARE NOT ALONE, be patient because things are changing and you are not crazy FOR WANTING TO BE WHO YOU ARE! There's nothing wrong with wanting to love your hair just how it is and exactly how it grows out of your head. Keep your head up and we love you!"
A couple of days later, Miss Rizos updated followers with a comment below the post, adding that she'd sat down with the girl's mother, who then explained to Miss Rizos that she had initially supported her daughter's decision to have an Afro despite not understanding it. In the end, Miss Rizos agreed to teach the young girl how to pull back her hair for school if the mom agreed she wouldn't force the teen to undergo chemical treatments or straightening.
"Despite all the sad things in this case, in some way I feel happy because look at how everything we do and everything others do has motivated his young girl of only 16 year of age to defy authorities and fight for her HUMAN AND CONSTITUTIONAL RIGHTS," she concluded at the end of her update.
Before You Go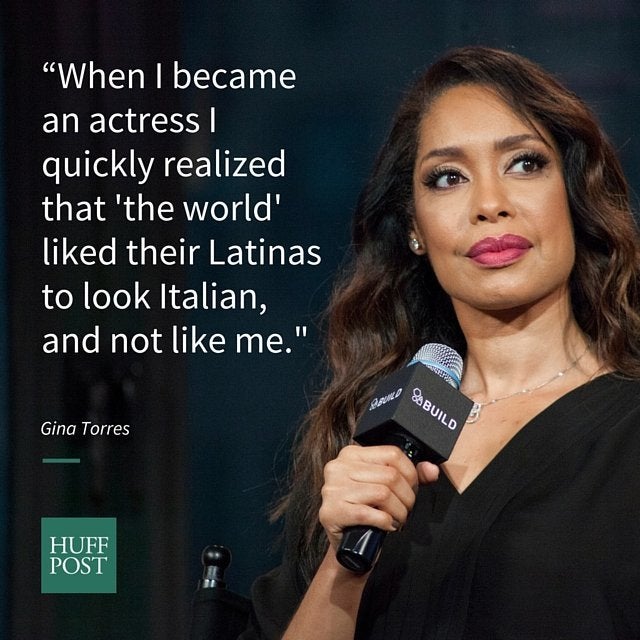 9 Famous Afro-Latinos Open Up About Being Black And Latino
Popular in the Community