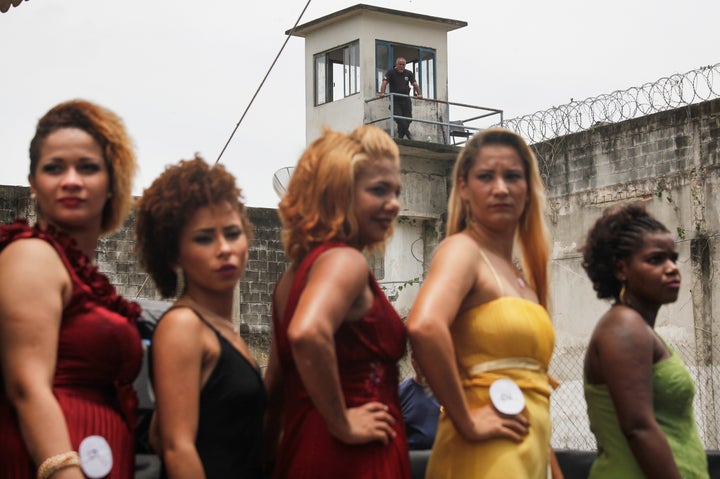 A woman serving a 39 year sentence for robbery has been crowned the beauty queen of one of Brazil's toughest prison for females.
Michelle Neri Rangel, 27, beat nine other inmates to the "Miss Talavera Bruce 2016" title at the maximum security lockup of the same name in Rio de Janeiro, Brazil, on Tuesday.
She was ordered detained at the facility in 2010 after being convicted of prostitution and a series of holdups, reports Globo.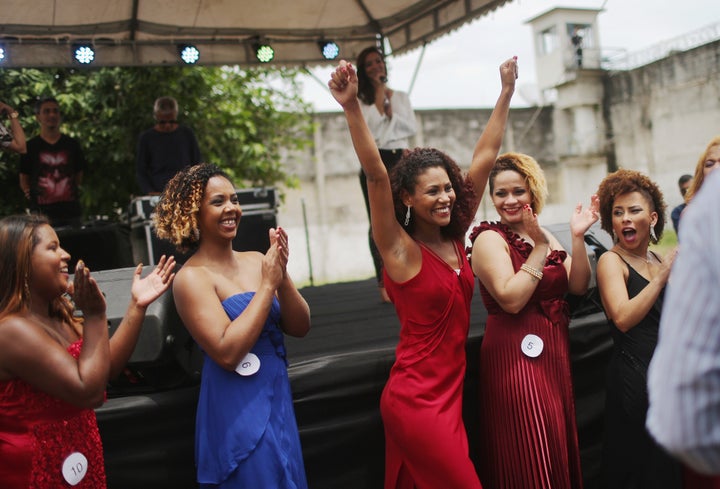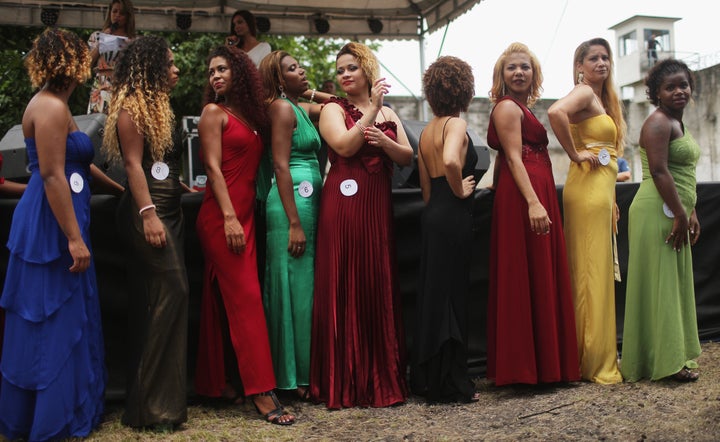 "(This competition) is a question of honor. I'm feeling like a woman, I've learned how to feel like a woman in prison," she told the EFE news agency.
The participants had their hair and make-up styled by local volunteers.
Armed guards, family, friends and ten judges looked on as they first donned swimwear and then evening gowns for the two sections of the competition, according to the Mirror.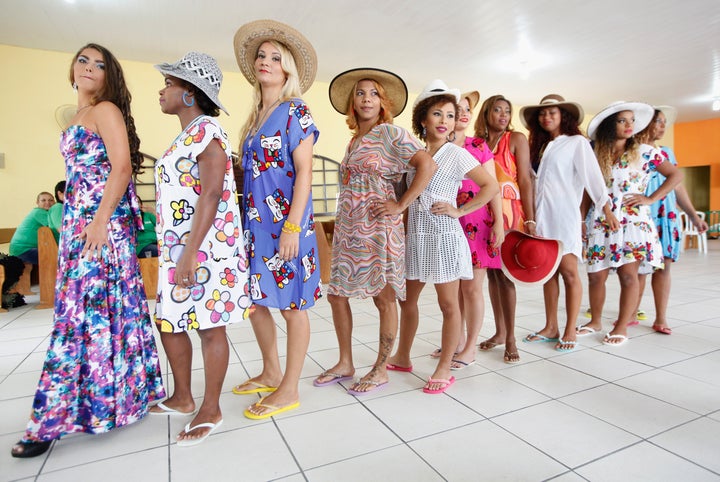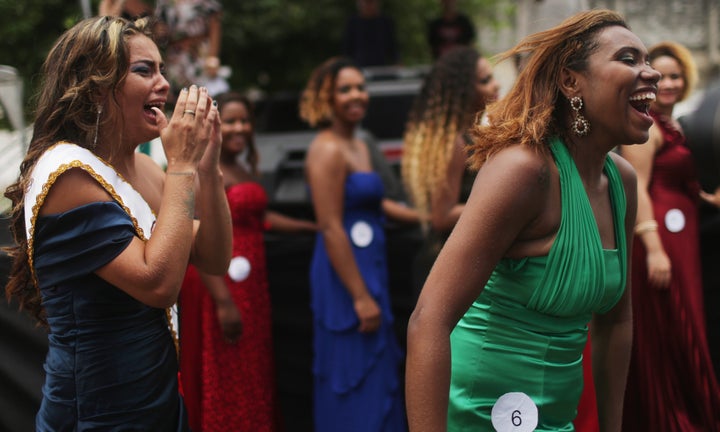 Ana Carolina Rosa de Souza, 22, won last year's event, and said it had served to "open doors" and make her a better person. She had been convicted for drug trafficking.
The annual event is organized by community and church groups who want to boost inmates' self-esteem, and this year was hosted by Brazilian model and actress Carol Nakamura.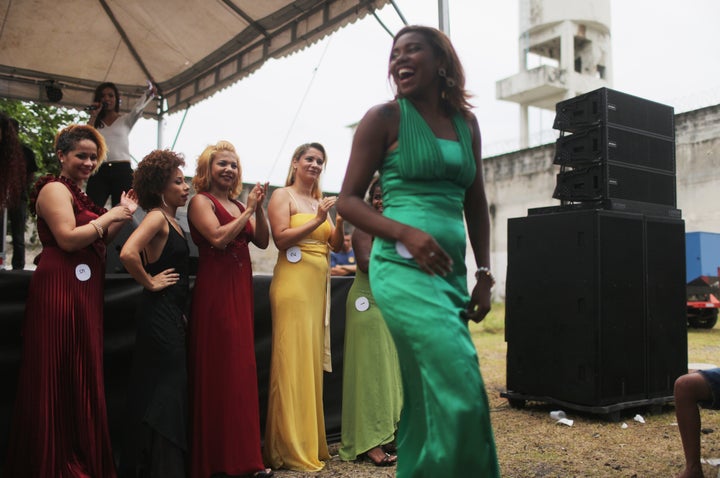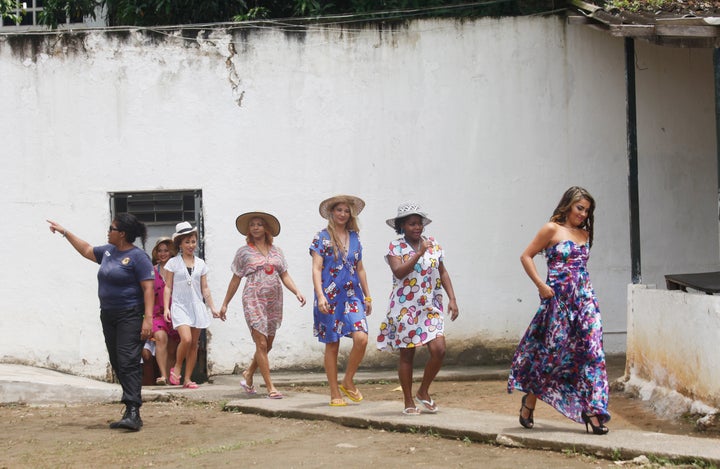 The Talavera Bruce prison is inside the Bangu penitentiary complex, which is composed of 17 penal units, according to Metro.
The number of imprisoned females in Brazil rose 567 percent from 2000 to 2014, its Ministry of Justice revealed recently.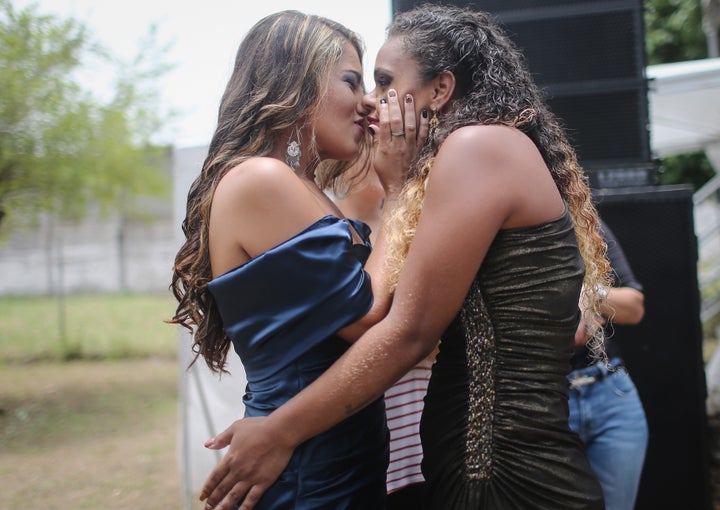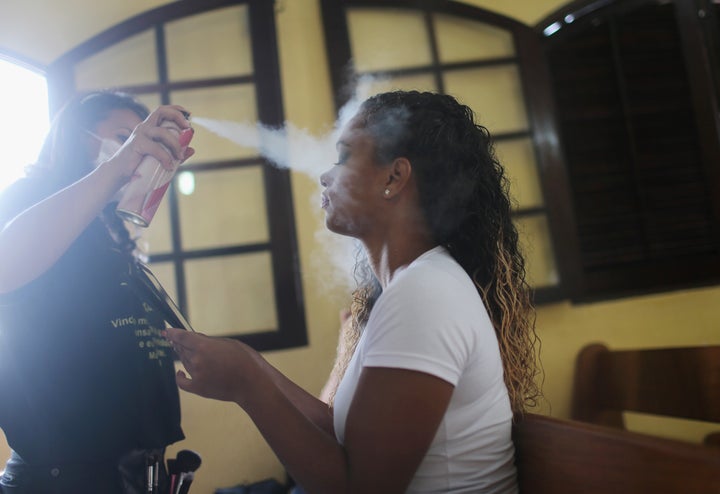 Overall, the country's overcrowded prison population is now the world's fourth largest, with more than 600,000 inmates being held in facilities designed for 377,000, according to Human Rights Watch.
Calling all HuffPost superfans!
Sign up for membership to become a founding member and help shape HuffPost's next chapter