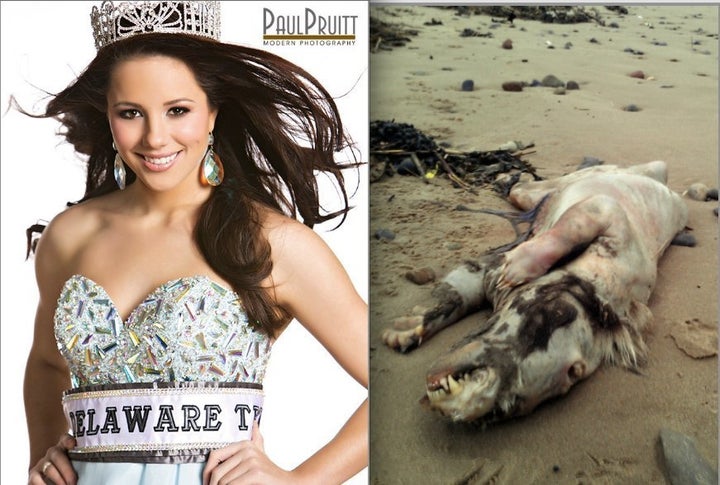 There she is . . . Miss Sex Scandal 2013.
Melissa King's fall from glory this week was as swift as it was predictable.
The former Miss Teen Delaware USA winner turned in her tiara soon after stories emerged that she'd been featured in amateur porn -- an allegation she denied.
To be sure, nudity is hardly a career killer. This week, HuffPost Weird News cheered on Germany's topless sledding competition and extolled the virtues of Naked Vegan Cooking, if only for the practitioners' ability not to burn themselves at the stove.
Reporter Dave Moye closely followed the case of the "purloined porn," as he put it. Johnson became an instant media star. But after his fiancee joined him on Jimmy Kimmel's show, she lost her job, apparently because some people feel touchy about extolling the virtues of porn on national TV.
Don't worry, Tian Tian, we all sometimes need a little "Sexual Healing."
What was the best weird news story of the week? You decide. Check out the gallery and vote below.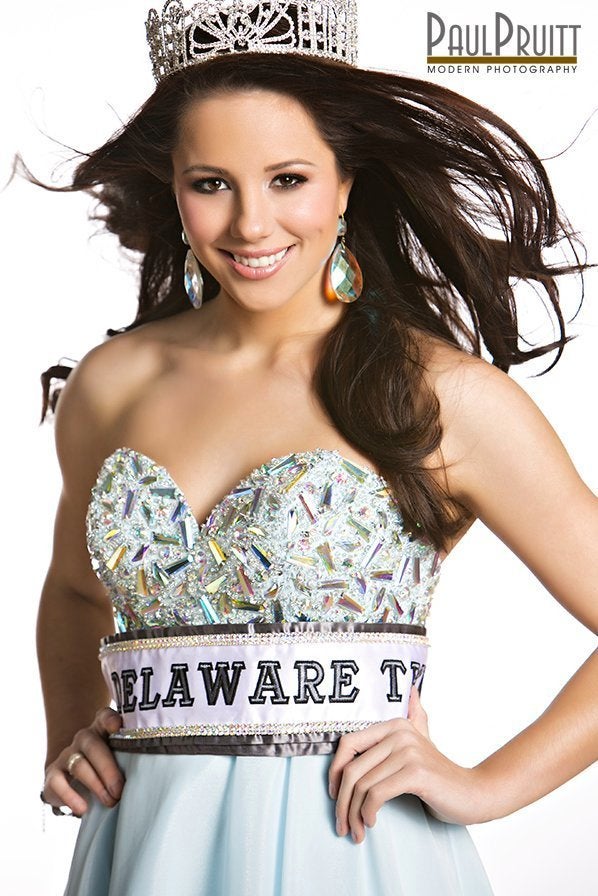 Weird News Top 10 Showdown (Feb. 25-March 3)
Popular in the Community