 At long last, a real meal!
After months of following a strict high-protein, low-carbohydrate diet, Olivia Culpo, who was crowned Miss Universe 2012 on Wednesday night, revealed to TMZ the contents of Thursday's much-deserved victory meal. The Rhode Island native ordered room service, feasting on penne pasta with chicken and red sauce (carbs: check), bread (more carbs: check) and half a cupcake (sweets, which before Thursday were limited to pineapple and yogurt: check).
Culpo, who attends Boston University, said she was planning to indulge in some cookie dough ice cream as well but refrained. She said she plans to go all out and eat a Reese's Peanut Butter Cup soon.
After winning Miss USA in June, Culpo revealed her relatively sparse diet to Shape magazine. It consisted of meal replacement bars, mashed sweet potatoes, green vegetables, unsalted almonds (her "go-to snack"), yogurt, pineapple and bananas. The food she missed most? Peanut butter and jelly.
Her rigorous regulations clearly paid off, as Culpo became the first American in 15 years to be crowned Miss Universe, following 1997's Brooke Lee. Culpo is the eighth Miss USA champion to become Miss Universe in the pageant's 60-year history.
Related
Before You Go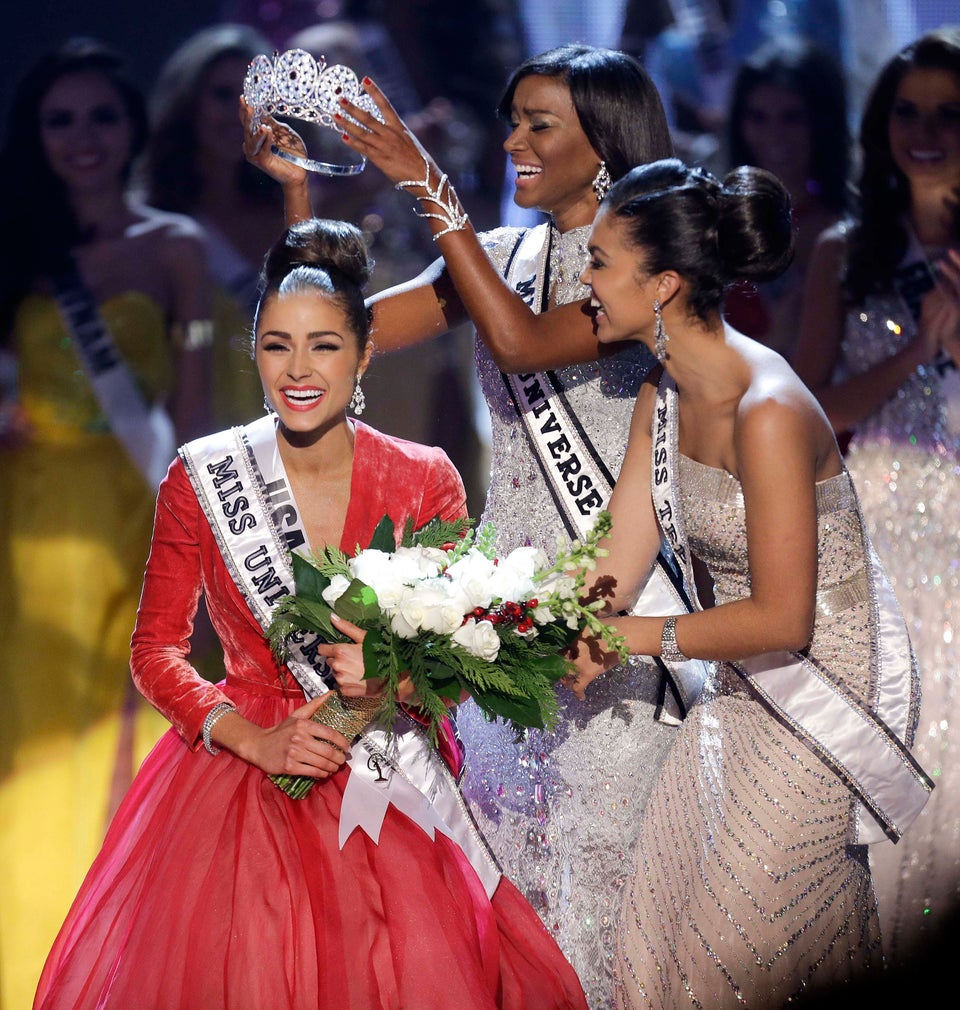 Miss Universe 2012
Popular in the Community