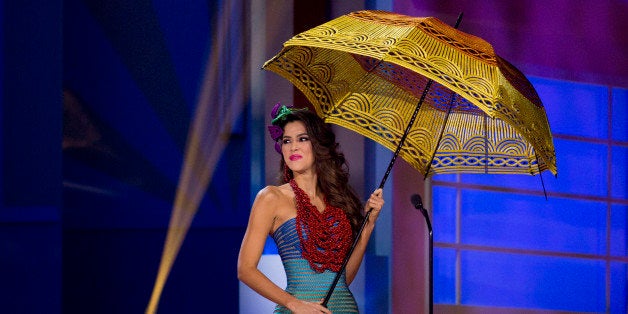 Paulina Vega is the first Colombian beauty queen to don the Miss Universe crown in 56 years, and she said she hopes to help her home country during her reign.
The Barranquilla-born business student stopped by HuffPost Live on Friday to chat about her win and more. After the segment, Vega, 22, spoke to The Huffington Post about her desire to visit Colombia during her year as Miss Universe and what causes she'd like to help out with there.
The newly crowned Miss Universe is only the second beauty queen from the South American country to win the title, the first being Luz Marina Zuluaga in 1958. Colombian beauty queens, however, have been chosen as first runners-up to the title, as was the case in 1992, 1993, 1994 and 2008.
"It's been a very long time since we've had a crown," Vega said. She said she hopes she'll be able to visit her home country this year as Miss Universe, and that there are some causes there she would like to address if given the chance.
"There are two things that have always moved me," Vega said. "One is education, because when someone is educated they have everything and they can accomplish anything, and second, malnutrition, the lack of food."
"It hurts me that some children and teenagers don't have three essential meals every day," she continued, "because if they don't have something to eat, then how can they go to school, or how can they do other things?"
Changing the image of her home country is something else Vega said she's keen to do. During her interview with HuffPost Live, Vega told viewers that Colombia had undergone significant changes since the days of cartel-driven violence in the 1980s and 1990s.
"Colombia is now in a whole different point," Vega said. "We have changed the whole perception. Our economy is stable. We are a secure country."
The beauty queen even invited viewers to visit her home country.
"You can go to Colombia and nothing's going to happen to you," she added. "You can call me and I can give [you] a tour and it's going to be fantastic."
Before You Go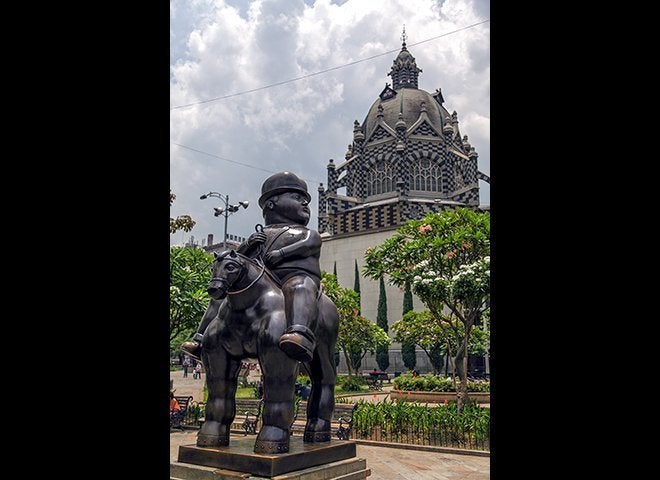 Visual reasons to visit Colombia
Popular in the Community