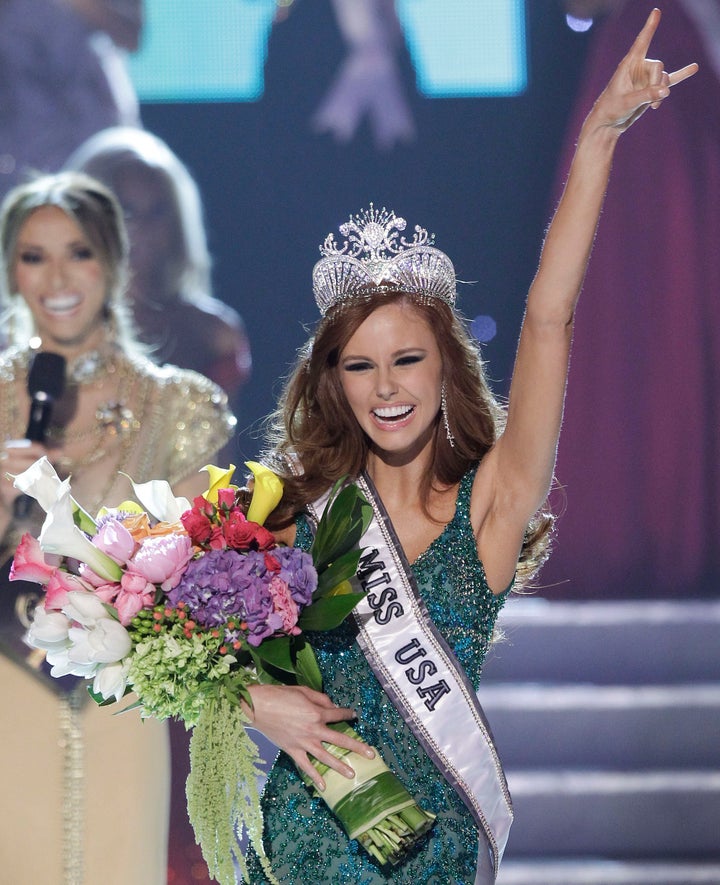 Out of all the contestants in last night's Miss USA pageant, only two affirmed they thought evolution should be taught in schools.
Campanella and Alida D'Angona from Massachusetts were the only two contestants to state that they fully believed in evolution, according to Think Progress.
Apparently, all of the Miss USA contestants were aware of the question before they were asked it in the preliminary rounds. In recent years the contest has attempted to avoid delicate subjects such as this, according to Think Progress.
While 96 percent of the contestants essentially avoided the question or indicating that people should look at both the religious and the scientific perspective, there were also those who firmly opposed evolution. Perhaps most prominently was Miss Alabama, Madeline Mitchell's opinion that evolution should flat-out not be taught in schools. You can see her full interview on the question below.
WATCH (Campanella Explains Her View On Evolution):
WATCH (Miss Alabama, Madeline Mitchell, Denounces Evolution:
Popular in the Community