As a U.S. Army Reserve officer, when Deshauna Barber was announced as Miss USA 2016, she became a source of pride for both black women and women that have served in the armed forces. Barber spoke with The Huffington Post on Wednesday about using her title to spread awareness about Post Traumatic Stress Disorder and to remind people of the dynamism of military women.
She told HuffPost Black Voices senior editor Lilly Workneh that it wasn't until the morning after her June 5 victory that she realized she'd broken barriers for women in the armed forces. Barber wants people to know that while women in the service accomplish wonders in their roles, they aren't limited to their military duties.
"I think it's great to to be able to show that women and soldiers [are] so much more than that. And being in the army reserve, I had the opportunity to show that we have a life outside of the military," Barber said to HuffPost. "I'm glad I'm able to inspire women around the world and soldiers, in general. But most importantly, be able to promote gender equality."
While Barber was excited to spotlight gender equality during the pageant, she also has a message she'd like to get across pertaining to PTSD.
"PTSD is a silent killer," she said. "But sometimes when you face severe trauma overseas and you see things that aren't normal and you return and you're trying to integrate back into the world it can be a bit difficult. Because you know even the drop of a pen the sound makes someone jump or shutter so it's fear that they're facing."
Barber, who is hosting an event for military families in November as part of her recent role as "godmother" for Carnival Cruise Line, thinks a major component of helping those who suffer from PTSD is ensuring their families know the warning signs.
"Make sure that they're OK because they might be having a mental battle that's really worth professional attention. It's nothing wrong with contacting their chain of command and saying, 'Hey, specialist John Doe is acting a little bit weird today. Is it possible you can have a chat with him? Maybe you can talk to a psychiatrist,'" she continued.
Barber also shared her thoughts on the recent commentary from GOP presidential nominee and former Miss USA owner Donald Trump about military veterans who suffer from PTSD.
"I definitely think that PTSD isn't necessarily focused on the weak or the strong. I think it's a human reaction to facing trauma and I definitely don't think that's anything to be ashamed of," she said.
Watch the full video below: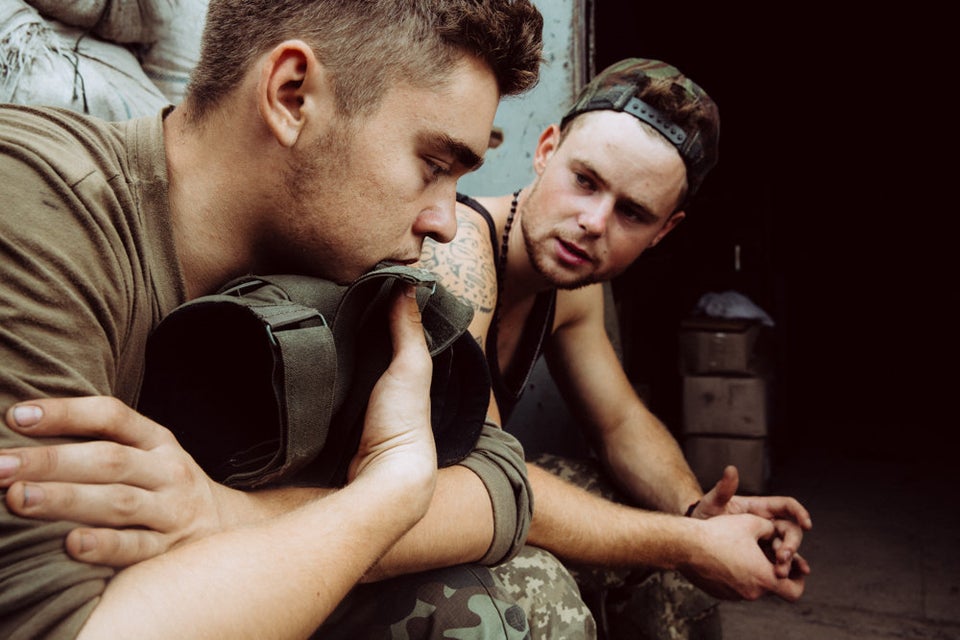 Ukraine Soldiers Get Help With PTSD