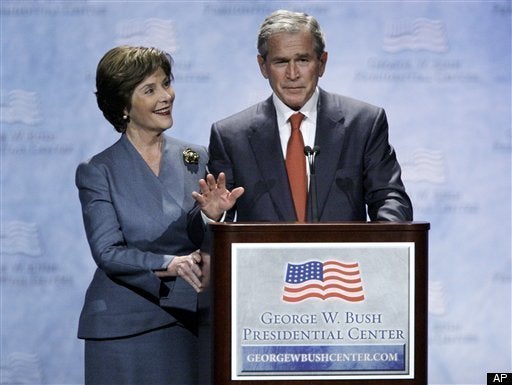 The Obama White House has finally stopped defending the mess the Bush administration made of its email archiving, and has agreed to restore millions of missing e-mails from George W. Bush's presidency.
Mother Jones on Monday detailed the "years-long legal battle" that Citizens for Responsibility and Ethics (CREW) and the National Security Archive (NSA) fought against the Bush administration over archiving problems that led to the loss of over 20 million White House emails.
The Bush administration first ran into archiving problems in 2003 but didn't begin to address the problem until October 2005. CREW and NSA filed the lawsuit in order to "force the White House to recover missing emails and implement an effective archiving system that would prevent important presidential records from being lost or misplaced in the future."
After months of balking, the Obama administration reached a settlement with the plaintiffs, under which the White House must recover a total of 94 days of missing emails from 2003 to 2005, all of which will be transferred to the National Archives for preservation and eventual release.
But don't get too excited -- the e-mails could take years to become accessible to the public.
"The actual timeframe is not clear," said Melanie Sloan, CREW's executive director. "The emails could be released in 5, maybe 10 years under the Presidential Records Act."
In any case, the recovery of the emails will shed some light on why they went missing in the first place and why the Bush administration "knowingly continued to use a broken system for preserving electronic records," according to a CREW press release.
Norm Eisen, special counsel to the president for ethics and government reform, wrote in a White House blog post: "The President is firmly committed to ensuring that the records of this Administration--as well as those of all previous administrations--are properly retained and preserved. We are pleased to see this matter reach an amicable resolution."
Popular in the Community