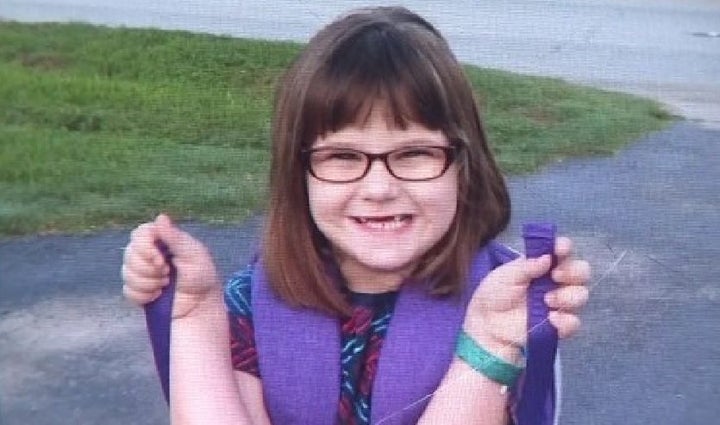 Update: Oct. 13 -- Alexis Johnson was found safe in Louisiana late Monday. Authorities have arrested her alleged abductor, Harvey Eugene York Jr. No additional details are available at this time.
An Amber Alert has been issued for Alexis "Lexi" Lynn Johnson, a 6-year-old girl who was allegedly abducted by her mother's ex-boyfriend Harvey Eugene York Jr. on Sunday, according to Texas police. The suspect's vehicle has since been spotted in Louisiana, but authorities have been unable to locate Alexis or York.
According to Texas' Harris County Sheriff's Office, Alexis and her mother were in downtown Houston on Sunday, when the girl's mom got into an argument with 40-year-old York. He allegedly grabbed the child during the argument, and fled in a 2000 Ford F-150 pickup truck, with Louisiana license plate number F163202.
York isn't Alexis' biological father, according to the police.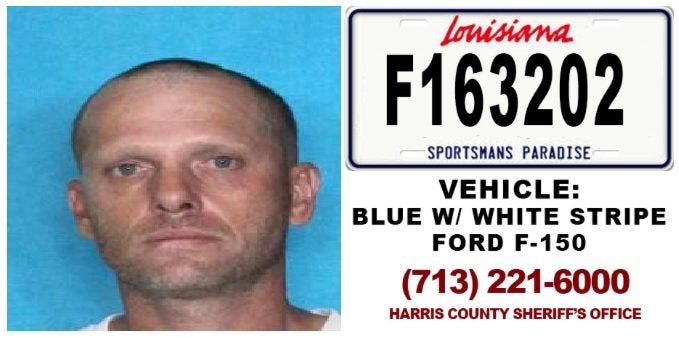 Authorities received their first break in the case on Monday, when York's mother reported he and the girl had stopped at her home in Zwolle, Louisiana, a small town just outside of Shreveport, click2houston.com reported.
Local and state law enforcement authorities are now coordinating a massive search effort in that area. Local media report that authorities have patrol units on the ground and helicopters in the air searching for York and the child.
The family is not worried York will harm Alexis, but they are concerned the girl could be injured as he continues to evade police, reported a local ABC station. The Huffington Post was unable to make contact with Alexis' family Monday. 
Alexis Johnson is described as a white female, who is 3 feet 7 inches tall and weighs 63 pounds, and has shoulder-length brown hair and blue eyes. She typically wears eyeglasses, police said. Authorities have released a photo of her alleged abductor.
Anyone with information in the case is asked to contact the sheriff's office at 713-221-6000.
Calling all HuffPost superfans!
Sign up for membership to become a founding member and help shape HuffPost's next chapter