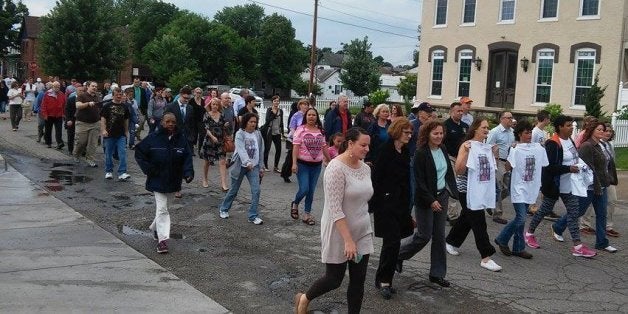 A southern Ohio sheriff has vowed to take back the streets in an ongoing effort to find answers in a string of unsolved deaths and disappearances.
"I don't want my family to be scared to be in the community and I don't want your family to be scared to be in the community," Ross County Sheriff George Lavender said during a Monday press conference. "We're going to clean up this town up and get justice for these ladies."
Lavender's press conference comes about a week after the body of Tiffany Sayre was found dead in a nearby county. Her death has been ruled a homicide, but the manner of death has not yet been released.
Sayre is one of six women from the Chillicothe area who have disappeared in the past 13 months. Three of the six have been found dead in or near different creeks and streams. One of the six was found shot to death, and two are still missing.
According to Lavender, the investigation into the cases is ongoing. He said his office receives anywhere from 30 to 40 tips per day, each of which is being compiled to "see what's going on [and] who's the common denominator."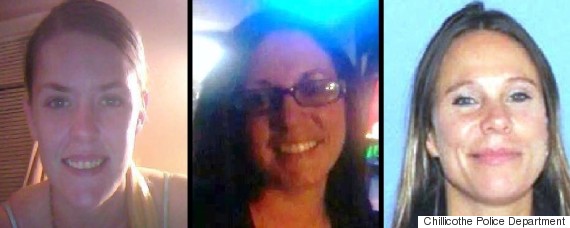 Tiffany, Charlotte and Wanda.
The two missing women have been identified as 27-year-old Charlotte Trego, a mother of two missing from Chillicothe since May 3, 2014, and 37-year-old Wanda Lemons, a mother of five who disappeared from the city on Nov. 3, 2014.
Tameka Lynch, a mother of three, disappeared in Chillicothe on May 3, 2014, the same day Trego was last seen alive. The 30-year-old was found dead on May 24, 2014, in a creek roughly 20 miles downstream from where it passes through Chillicothe. The site is not far from where Sayre's body was found.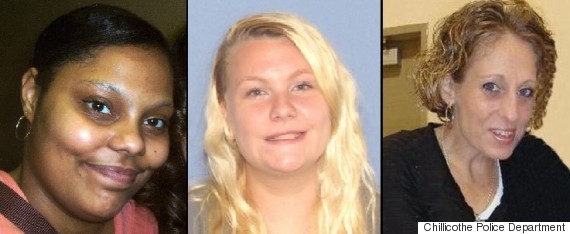 Tameka, Shasta and Timberly.
A 20-year-old expectant mother, Shasta Himelrick was last seen by her family on Christmas Day 2014. Roughly a week later, searchers found her body in the Scioto River, not far from Higby Bridge in southeastern Ross County.
Timberly Claytor -- a 38-year-old mother of five -- was found shot to death on May 29, alongside a vacant building off Trego Creek Road in Massieville, a small town located about five miles south of Chillicothe.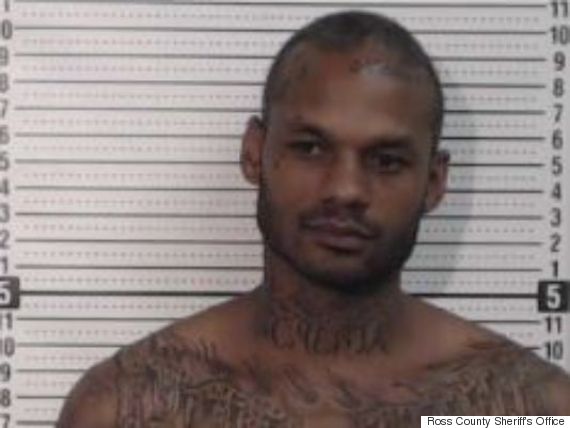 Jason McCrary
Jason McCrary, 36, has been named the prime suspect in Claytor's death, but has not officially been charged with a crime in connection with the case.
Sheriff's offices in Ross and Highland Counties are investigating the cases, along with assistance from the Chillicothe Police Department, Ohio's Bureau of Criminal Investigation and the FBI.
All of the women are believed to have known each other and ran in circles where drugs and prostitution -- crimes Lavender vowed to eliminate Monday -- were common.
"If you're … coming down here to do dirty things in our community, leave," the sheriff said. "Because we're going to drive you out or you'll be in jail. We are going to take back our streets and we're going to make this work. Chillicothe was a great town and it's going to be great again."
PHOTO GALLERY
Missing Chillicothe Women
The effort to clean up the streets will include the use of bike patrols, foot patrols, marked and unmarked police vehicles and undercover officers, police said.
After the press conference, authorities and local leaders led the community in a march from downtown Chillicothe to Second Street, where much of the city's drug and prostitution deals take place.
"This is our town, let's take it back," said Lavender, who spoke from behind a sign that read, "Take back our streets. Make it ours."
A $5,000 reward is being offered in each case for information leading to the whereabouts of each missing woman. Anyone with information in any of these cases is asked to call Southern Ohio Crime Stoppers at 740-773-8477. Tips can also be submitted via their website at Southern Ohio Crime Stoppers.
Read more HuffPost coverage of Chillicothe:
REAL LIFE. REAL NEWS. REAL VOICES.
Help us tell more of the stories that matter from voices that too often remain unheard.
BEFORE YOU GO
PHOTO GALLERY
March For Answers