Gran Hotel is a riveting Spanish series available via streaming on Netflix that blends Downton Abbey with Dynasty and adds hefty doses of crime. Set in what Americans would call the Edwardian era, the base is a luxurious seaside hotel on the Atlantic.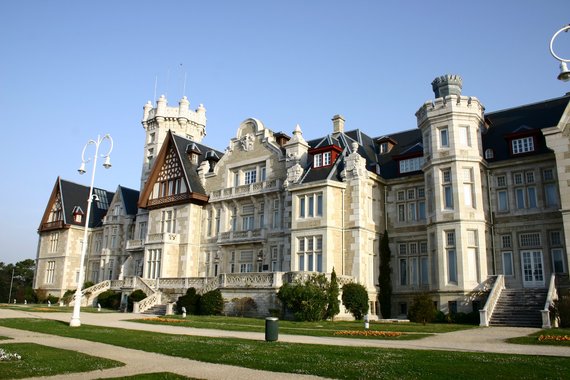 There's constant interaction and tension between the serving staff and the feuding Alarcón family who own the hotel; episode after episode of scandal, skulduggery, crimes or various kinds, illicit passion--and much more. The hotel is bursting with secrets and lies.
Of course, all of it is buttoned up and beautifully costumed.
For fans of Empire, How to Get Away With Murder, and Scandal, the show features two adamantine woman: Teresa Alarcón, the widowed owner who will do absolutely anything to keep control of the hotel and her family, and Ángela Salinas, the housekeeper responsible for making the hotel run without a hitch. Both are martinets in their own way. They each have high standards and together have a highly complex history.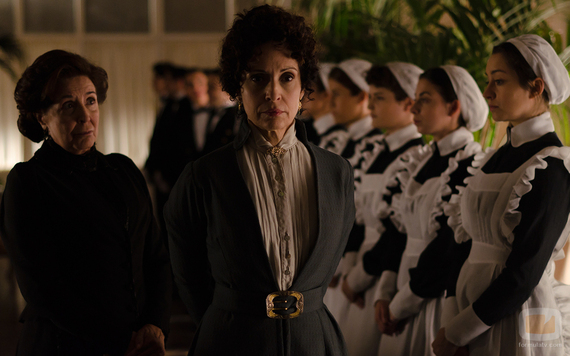 Teresa Alarcón faces financial trouble, family scandals of all kinds, wild staff problems, and develops a long-running feud with a flinty Marquesa whose son marries one of her daughters. While the pair never have a major catfight like Alexis and Crystal on Dynasty, the claws are out every time they meet.
And what would a show like this be without star-crossed lovers? The gorgeous couple who are drawn to each other are one of the Alarcón daughters and a man who joins the staff as a waiter in the opening episode to investigate the disappearance of his sister who was a maid there.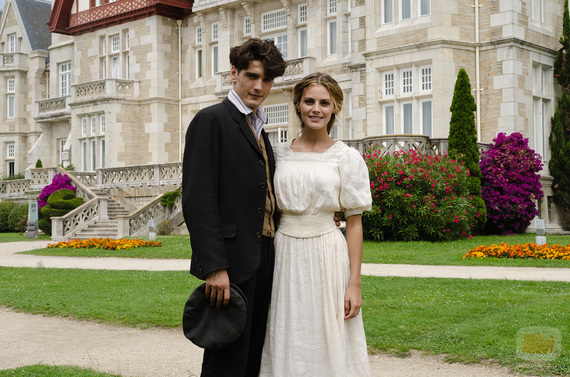 The suffer, they pine, the stare, and eventually make love in a surprising place with links to a mysterious death.
But there's also occasional comedy--even farce--with a bumbling police officer, a wide-eyed waiter, and a wastrel Alarcón son who thinks he's every woman's dream.
The show's insight into Spanish society of the period is fascinating, the sometimes over-the-top drama is nonstop, and the period detail can be mesmerizing. It's more passionate, surprising, and violent than Downton, but it'll still make Downton fans viewers feel very much at home despite all that--and the change of climate. Not to mention the change of pace....
Lev Raphael is the author of Rosedale in Love, a Gilded Age romance, and 24 other books in genres from memoir to mystery.
Calling all HuffPost superfans!
Sign up for membership to become a founding member and help shape HuffPost's next chapter