I was sent this piece today from a mother, Lucia Maya, of Tucson, Ariz. She wrote in honor of her daughter, Elizabeth Blue. Her story is at once heartbreaking and strengthening and it seemed at this of all times, it must be shared.
My daughter, Elizabeth Blue, wrote this poem when Barack Obama was first running for president, during the primaries, in 2008. She was 18 at the time, and preparing to vote in her first presidential election, very excited and happy to be voting for him.
Elizabeth died of lymphoma on Sept. 23, 2012, at the age of 22. She was a gifted poet, a creative writing major in the Honors College at the University of Arizona in Tucson. She was a strong, opinionated young woman, a feminist who believed that women's rights included the right to be sexy; who loved listening to Angela Davis speeches, was passionate about justice, and equally interested in beauty and art. She wanted this poem to reach President Obama, and I hope it will reach him and many more who will see the hope and compassion she saw in his leadership. It is as relevant today as it was four years ago.
Though my heart is broken wide open by the loss of my daughter, I know that the incredible gifts she brought us in her short life will continue to live on through her writing, and I am grateful for every minute that we had with her.
Obama
We need you.
Us, a people who have slowly descended
From the dream of our ancestors.
Us, a people fallen from grace.
We need you to be our Father
We need your gentle strength
Your wise eyes.
We need your pride and your love
We need your working hands
Your compassionate mind
To mold our broken humanity
Back into something palpable
And whole.
We need you to remind us of our morality
Our passion that built this community --- America.
You who see the best in us
You with trust and hope and unconditional love,
We need you.
We need a leader who will stand tall
among those who cower.
A man who will be brave enough not to drop bombs.
We need a new Father for our country.
One who knows the light in his daughter's smile
Like a heartbeat.
One who sees the beauty in the shadows
In the tired and poor.
One who will lift the broken body
Of our country from her dying bed.
One who will see that she can be healed with compassion.
We do not need you for our strengths
Our weapons
Our corporations
Our wealthy.
We need you for our schools
For our Grandmothers
For our bus systems
For our foreign policy.
We need you
Standing tall
Standing proud
To pave the way for our future Hillary Clintons.
We need you for your healing tears.
And the resonation in our hearts
That our love is yours.
~ Elizabeth Blue, 2008 ©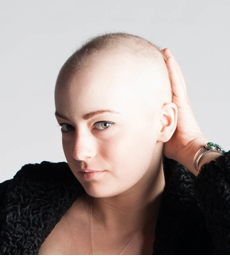 Calling all HuffPost superfans!
Sign up for membership to become a founding member and help shape HuffPost's next chapter