Relatives and authorities remained puzzled Thursday over the disappearance of a 31-year-old mother of three in Kentucky.
"This is not like her -- not like her at all," Dan Turner told The Huffington Post on Thursday. "We know there is something wrong."
The Pendleton County Sheriff's Office said they have turned up no clues in her disappearance.
"We've been conducting interviews and doing an investigation that's ongoing," Sheriff Craig Peoples told HuffPost.
A mother of three children, ages 8, 10 and 12, Tara Turner was last seen by a man who told police he dropped her off near the California Marketplace, a small independent grocery store, in nearby Campbell County.
"He was an ex-boyfriend," Dan Turner said of the man who last saw his daughter. "All we know is that he said he dropped her off at the market around 11:30 a.m. on Jan. 31, but we've yet to find any evidence that she was actually there."
Peoples described the man last seen with Tara Turner as "cooperative in the investigation."
The veteran law enforcement officer said authorities have no evidence of foul play in Turner's disappearance, "but it's not being ruled out."
Dan Turner described his daughter as a dedicated mother who would not take off without notifying someone.
"Tara's a good girl," he said. "She's got two sisters that she's very close to and she basically communicates with us on a daily basis. I knew something was wrong on Jan. 31, because that was my birthday and she didn't call me that day, which was very unusual for her."
According to Turner, cell phone records indicate his daughter's phone last pinged a tower at 11:18 a.m. on the day of her disappearance. The device has not been powered on since that time.
Tara Turner's friends and family members have conducted several searches for her in and around the marketplace and along the banks of the Ohio River. As of Thursday, they hadn't found any clues to her whereabouts.
Peoples said his agency has yet to conduct a search for the missing woman.
"As far as any formal search, we've not done any of that because there's not a definite location of where to start," the sheriff said. "If a search group wants to, they're more than welcome to."
"Dumbfounded" is how Dan Turner described the lack of involvement by the sheriff's office in search efforts.
"I don't understand it," he said. "It doesn't make any sense."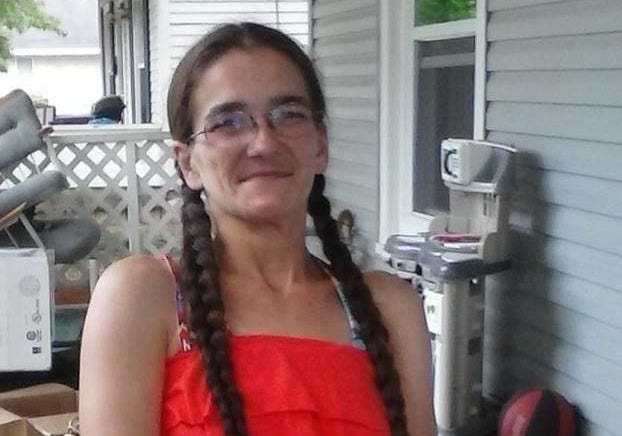 A Facebook group called "Bring Tara Turner Home" was set up in an attempt to raise awareness about the missing mother. Downloadable flyers and other pertinent information is available at the page.
"My wife, my daughters and myself are constantly breaking down," said Dan Turner, who admits he is losing faith that his daughter is still alive. "We're lost for words. We don't know what to say. We just want to bring our daughter home. One way or another, we want her home."
Tara Turner is described as a white female, with long dark hair and brown eyes. She is 5 feet 5 inches tall and weighs about 110 pounds. She has a flower tattoo on her ring finger and a fairy tattoo on the back of her neck.
Anyone with information in Tara Turner's disappearance is asked to contact the Pendleton County Dispatch Center at 859-654-3300.
PHOTO GALLERY
Missing People
Calling all HuffPost superfans!
Sign up for membership to become a founding member and help shape HuffPost's next chapter