Hellfire missiles aren't something you'd want to find lying around.
The 64-inch dummy device, built to mimic the deadly Hellfire, fell somewhere over upstate New York. Officials wouldn't release the flight path the helicopter took that day, though the 10th Combat Aviation Brigade Apache was reportedly headed to the New York Air Show as part of a training mission.
Usually, dummy missiles are used to simulate the weight of a real missile during training exercises. It's unclear how this one fell off the chopper, however, because it's not designed to be fired or dropped like a live Hellfire missile.
Other helicopters have been scrambled over the past few days in search for the dummy projectile, the Post-Standard reports. Officials at Fort Drum didn't immediately return calls for comment from The Huffington Post.
The missile may not be a danger to the public, but that doesn't mean you should touch it if you come across it. The Army asks that anyone with information on the missile's whereabouts call Fort Drum's 10th Mountain Division Operations Center at 315-772-6324.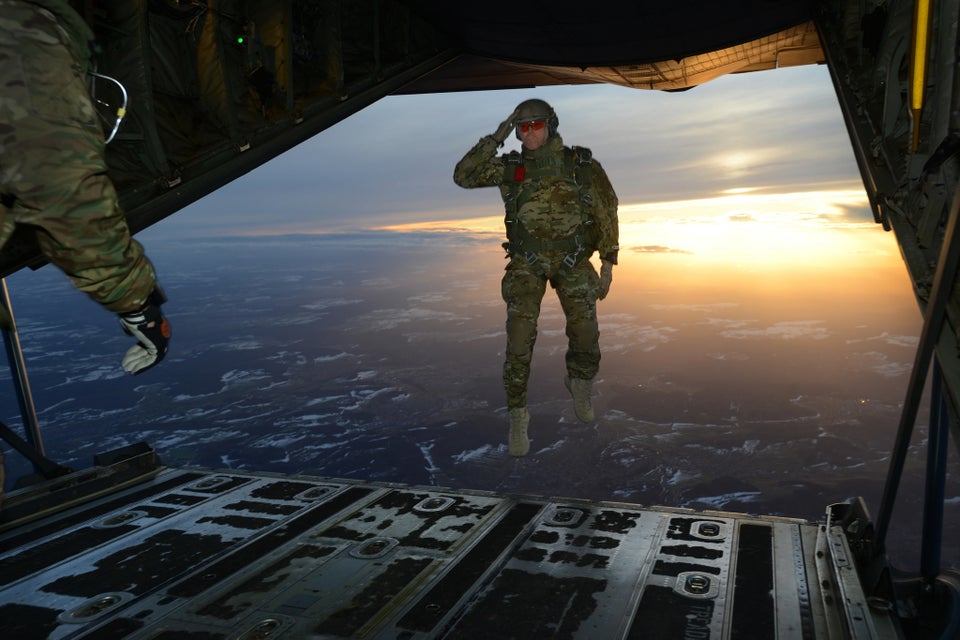 Best Military Photos 2015
Popular in the Community