I spent almost four years employed by a dot com in the travel industry and life was sweet. I had a competitive salary, received annual bonuses and raises, took sexy vacations, and had a nutrition coach in addition to a membership to a pricey sprinting club. I also had a pretty serious social dining and shopping addiction that didn't often go unsatisfied.
And then I lost my job. It didn't faze me much. I spent $200 to get my hair braided, trained with my sprinting club three times a week, and went to the gym the other four days. I went sailing in Croatia with friends (full disclosure: the trip had been paid for over the course of 10 months so why not go?). And then, I went on a vacation with my family and posted up at a J.W. Marriott resort for the weekend. My severance wasn't that big, and in between collecting unemployment I worked part time as an entry-level bartender. I was still only operating on a fraction of my former income but I was bent on maintaining my quality of life.
Fortunately, I was only out of work for three months before I received an offer. The salary was considerably less than I was making, but it was still workable -- and it was in the public sector so it would qualify for the federal student loan forgiveness program, which was my whole reason for considering it in the first place. Still, I was in the interview cycle with another company. It was an agile, little marketing agency and I was vying for a social media manager position. The salary was on par with what I'd been making before, and it was such a chic environment that I knew my wardrobe would be appreciated. It was sort of the dream job I'd been hoping for once I started actively interviewing. I called them back and said I'd received an offer elsewhere, but I wanted to know if they were interested in me as well. Long story short, they said no. I was dejected, shocked, and appalled (because the interviews seemed to go so well!) but I still called the first company back and accepted their offer.
It took a day or two of soul searching but I realized that things worked out the way they were supposed to. Over the summer I launched a kids coding workshop series that I probably couldn't sustain if I were resigned to working agency hours. Also, I promised myself that I wanted to advance my coding knowledge so I could eventually do some freelance front-end design work. Finally, if I'd taken the agency job, I'd be stuck paying back my $100k+ in student loans for the duration. The job I'd accepted made room for all of the things I said I wanted for myself. I just needed to learn how to live on less. I wasted A LOT of money over the years, but taking a large paycut forced me to be more deliberate in where I allocated my dollars. That meant no more dining out during the week, a hard stop on shopping (my LeTote membership was okay, though), and I needed to already have the money saved if I wanted to travel. I'm still in that pricey sprinting club but my premium cable channels and a few other subscription services had to be cut in order to keep it.
I already resolved to bring my lunch every day and I thought I was making strides. But after my first three days of work, I realized that I was spending $3.48 in tolls each way on my commute -- and that still didn't account for the fact that I'd likely end up filling the gas tank twice a week. I was gobsmacked at the idea that I'd be spending $110 a week in transit so I did what any reasonable, New York-raised person would have done. I rode the train. Even though it involved me catching a 7:05 a.m. train, when I would normally be in the shower at that time, I was at my desk by 8.30 a.m. -- the same time I arrived when I drove. At first I was concerned about the walk between the train station and the campus but it was barely a half mile. My all day GoPass was $5 and I used virtually no gas getting to the train station. It was like having an epiphany. All that's left for me now is to settle into a routine.
These days I cook enough protein at dinner to bring along with my lunch salad. If I'm really bad ass, I'll have a protein shake before leaving the house. I read on the train and apply my makeup in the bathroom at work. I have coffee and an apple at my desk after I ditch my sneakers for proper shoes. My only real "worry" these days is deciding if I want to continue carrying my stuff in a backpack or do I want to use my red leather tote instead because it's the more stylish thing to do.
I'm really shocked at how efficient this new life phase has forced me to be -- and how tolerable it actually is.
****
Quia Querisma is the globetrotting, techie-fashionista who writes about travel, style, and sometimes cocktails at MyJetSetStyle.com.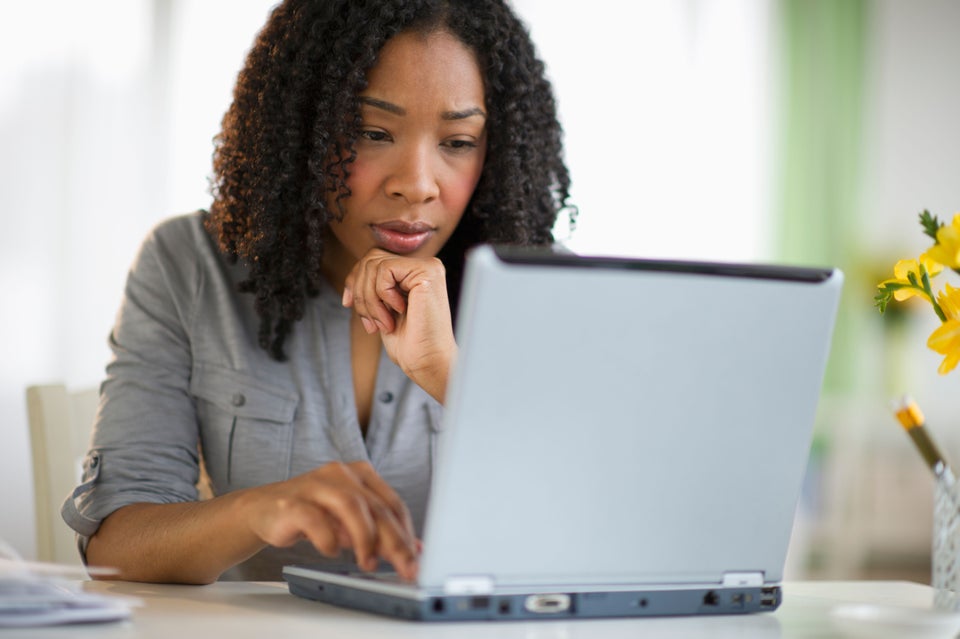 12 Things Every Woman Should Know About Money