For the second week in a row, "The Mother" is the most popular movie on Netflix, according to the streaming service's public ranking system.
Starring Jennifer Lopez, the action thriller is about an assassin who comes out of hiding to save her estranged daughter from dangerous criminals. "The Mother" premiered on Netflix on May 12 to generally mixed reviews.
The second most popular movie of the moment also involves a mother-daughter plot. "Missing" is a standalone sequel to 2018's sleeper hit "Searching" and follows a teenage girl (played by Storm Reid) who tries to find her mother after she disappears while on vacation in Colombia.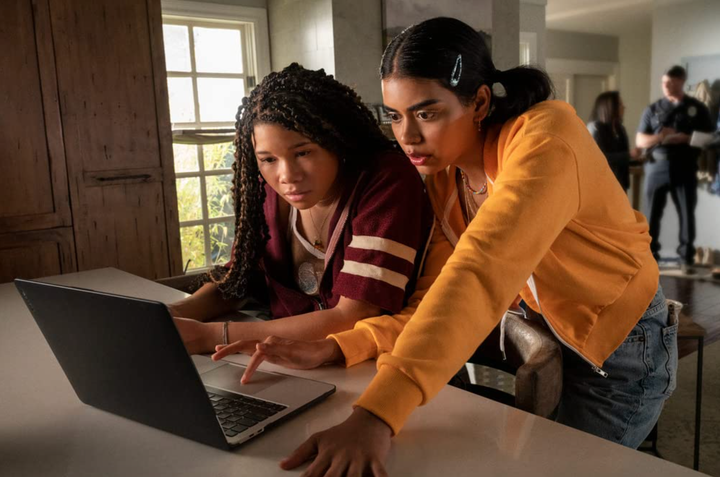 Like "Searching," this thriller falls into the "screenlife" genre of visual storytelling, which means the events are shown almost entirely on computer or smartphone screens.
A couple of animated movies are also trending on Netflix right now. "UglyDolls" is a 2019 musical comedy based on the plush toys of the same name. Its star-studded cast of voices includes Kelly Clarkson, Janelle Monáe, Nick Jonas, Pitbull, Blake Shelton, Wanda Sykes, Emma Roberts, Bebe Rexha, Charli XCX and Lizzo.
Meanwhile, "The Croods" is a 2013 DreamWorks Animation film with a similarly A-list cast featuring Nicolas Cage, Emma Stone, Ryan Reynolds, Catherine Keener and Cloris Leachman.
Check out the full list of the top 10 movies below. And if you want to stay informed about everything joining Netflix each month, subscribe to the Streamline newsletter.