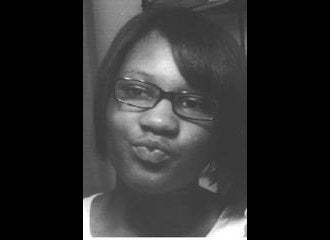 Authorities in Chicago, Ill., said a search is under way for 15-year-old Soulchartirya Terry.
Terry was last seen Monday in the 7000 block of South Sangamon Street. She is a student at Phoenix Military Academy on Campbell Ave., and was last seen wearing her green cadet Class A military uniform.
According to police, Terry suffers from severe allergies that cause "constant violent sneezing." She has severe acne on her face, police said.
Terry is African-American, 5'10" tall and 184 pounds. She has brown eyes, sandy-brown hair and a light complexion. Terry wears black rimmed glasses and was carrying a brown Coach messenger bag when she was last seen.
Anyone with information about Soulchartirya Terry's whereabouts is asked to call Chicago police at 312-747-8385.
WATCH TODAY'S TOP STORIES FROM THE ASSOCIATED PRESS:
Related
Popular in the Community