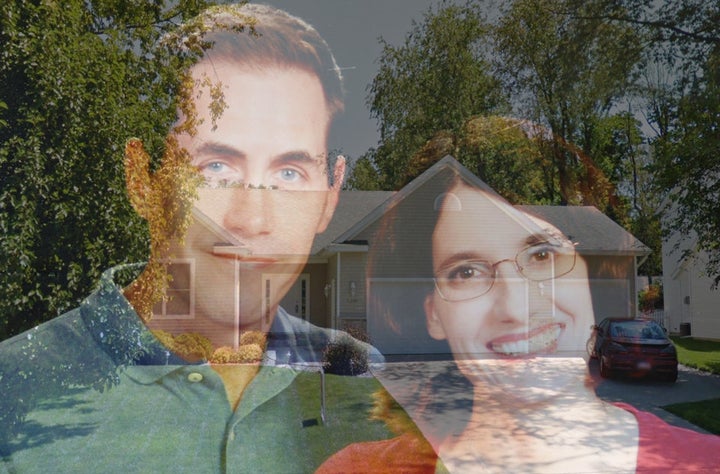 Theresa Lockhart's home doesn't look much different from any other along a quiet cul-de-sac in Portage, Michigan. But looks can be deceiving, according to police, who say the house may unlock the mystery surrounding the 44-year-old teacher's disappearance.
Lockhart, a Spanish teacher at Schoolcraft High School, has been missing since May 18. She was last seen leaving her gym that night.
Christopher Lockhart, 47, her husband of nine years, did not report her missing when she failed to come home that night, or the following day.
It was not until May 20 that Schoolcraft Community School Superintendent Rusty Stitt notified Portage police that Theresa Lockhart's coworkers had not heard from her. Later that day, police found Theresa Lockhart's car abandoned at a car pool lot not far from her home.
"We conducted aerial searches, K9 searches and ground searches, which we are still doing," Senior Chief Deputy John Blue of the Portage Police Department told HuffPost.
Based on the information and lack of communication with the spouse ... [it] makes us suspect a homicide.

Senior Chief Deputy John Blue, of the Portage Police Department
Joan Mullowney, Theresa Lockhart's sister, said she contacted Christopher Lockhart when she heard about her sister's disappearance.
"He wasn't very forthcoming with information," Mullowney told HuffPost. "To be truthful, he seemed rather lackadaisical in his attitude ... definitely not the attitude of a loving husband whose wife is missing."
"Based on the information and lack of communication with the spouse ... [it] makes us suspect a homicide and the spouse is a person of interest in that," Blue said.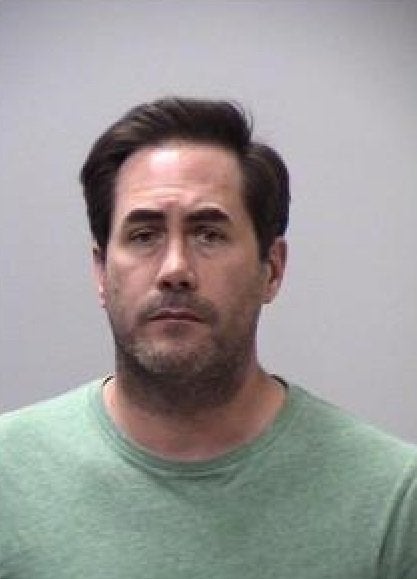 Christopher Lockhart's criminal record includes convictions for window peeping, obscene phone calls and assault with a dangerous weapon. He was arrested in November in a domestic violence case involving his wife, and pleaded guilty to simple assault, Blue said.
"That was definitely a shocker for me," Mullowney said of her brother-in-law's criminal record. "But then, a lot of what I've been learning about him has shocked me."
Mullowney said her sister and Lockhart met on an online dating website in 2006.
"They became engaged after six months and by Oct. 16, 2007, they were married," Mullowney said. "She had asked me to be maid of honor at her wedding, which was a great honor for me. They would be 10 years married this coming October."
Christopher Lockhart is an engineer at the drugmaker Pfizer and oversaw the development of a gel foam medical device that can absorb up to 45 times the weight of whole blood. according to Kalamazoo's WWMT-TV.
The couple's relationship, according to a neighbor, was volatile. Christopher Lockhart would regularly scream at his wife so loudly that the neighbor said he began making recordings. 
The neighbor, who asked not to be identified, shared some of those recordings with Grand Rapids' WOOD-TV. In one of them, from about a year ago, a man who neighbors say is Christopher Lockhart can be heard shouting, "I'll fucking kill you."
Theresa Lockhart's mother, Loretta Huyge, said she also suspected domestic abuse. She told WOOD-TV that Christopher Lockhart was charming and funny prior to marrying her daughter, but then began acting differently. She said it's because of her son-in-law that she hasn't seen her daughter in four years.
"He controlled her and wouldn't let anybody see her," Huyge said.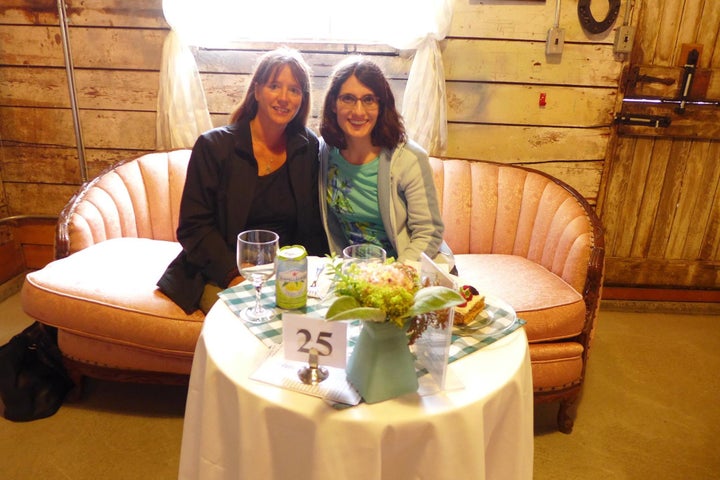 Authorities declined to comment on the audio recordings or the family's suspicions.
They're also tight-lipped about what they found when they served a search warrant on the Lockharts' home last week. Detectives spent 30 hours combing through the residence, and were spotted using metal detectors in the yard.
"I don't want to release any information as far as the results of that until we're comfortable doing that," Blue said. 
Christopher Lockhart has reportedly retained criminal defense attorney Frederick J. Taylor, who did not respond to HuffPost's request for comment. Calls to Christopher Lockhart's cellphone went unanswered.
WOOD-TV interviewed Christopher Lockhart earlier this month. He denied any involvement in his wife's disappearance, and said she has a history of anxiety and depression.
"When she left, I assumed she was going to get herself some help," he said. "That's why I wasn't really too worried about it at that point in time.
Mullowney said her sister would not leave her home without good reason.
"Theresa is a loving, caring and moral woman," Mullowney said. "If Theresa disappeared of her own accord, then there'd have to be a very strong ― and I mean strong  ― reason for her to do so ... If she left of her own accord, then something so bad happened at home that she had to leave."
She added: "I have plenty of theories as to what may have happened to her ― positive as well as negative theories. As for the negative theories, I don't want to face that path if I can help it. That's a dark road to go down and a road that would lead to the destruction of my peace of mind."
Theresa Lockhart is described as a white female, 5 feet 5, 115 pounds, with brown hair and brown eyes. Friends and family members have created the "Help Us Find Theresa Lockhart" Facebook group.
Anyone with information is asked to contact Portage police at 269-329-4567, or Silent Observer at 269-343-2100.
David Lohr covers crime and missing persons. Tips? Feedback? Send an email or follow him on Twitter.
Calling all HuffPost superfans!
Sign up for membership to become a founding member and help shape HuffPost's next chapter
BEFORE YOU GO