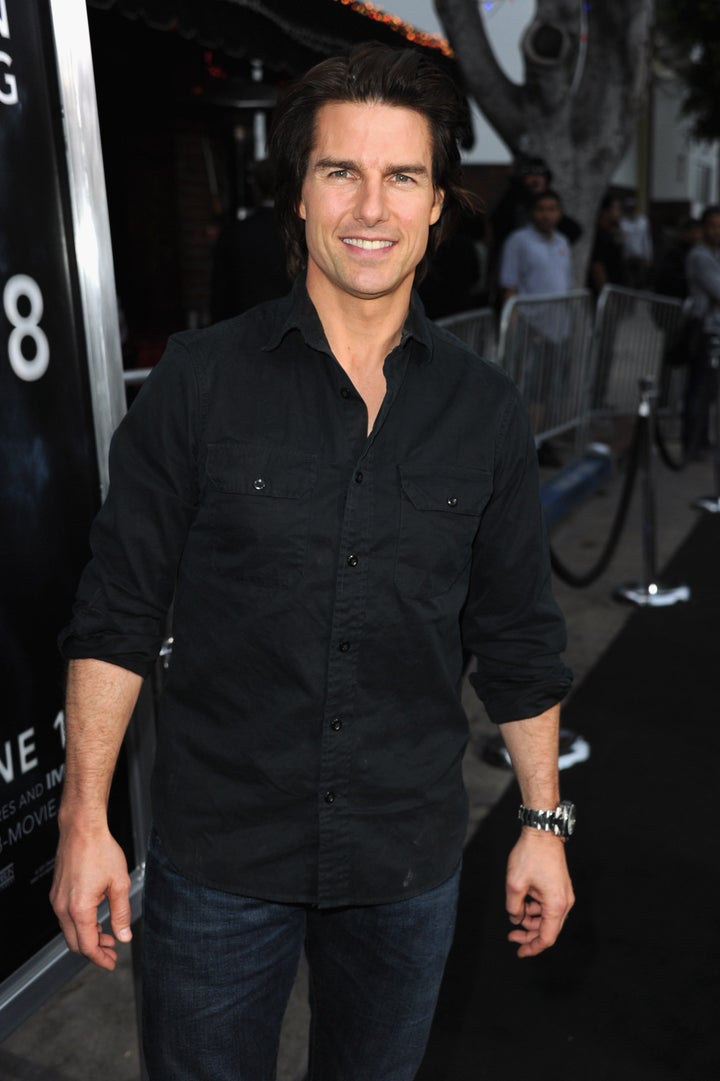 Say what you will about Tom Cruise -- the man is still an absolute badass action star.
A new trailer for his latest "Mission: Impossible" film, "Ghost Protocol," has hit the web, teasing some of the craziest stunts the star has ever pulled. The film puts Cruise's Ethan Hunt and his team in the nasty position of having being abandoned by the US government following a terrorist attack on the Russians, leaving the IMF team to take the blame unless they can find the real killers. Still, these films are less about plot than sweet, sweet action, and so the trailer is more remarkable for the wild danger it features Cruise putting himself through.
After all, he does his own stunts, which is proven in a video that came out on Wednesday, featuring Cruise climbing and swinging from the tallest building in the world. Director Brad Bird, making his live action debut after a career at Pixar, can't believe it himself. Perhaps this can prove the doubters of his ability to play Jack Reacher wrong; or, at least, get people excited for the next slate of action films he has coming after MI4, including "Oblivion."
The film also features Jeremy Renner, the supposed successor to the franchise throne, as well as Paula Patton and Simon Pegg, who brings some much needed levity to the festivities. The film hits theaters December 21st.
WATCH
:
Calling all HuffPost superfans!
Sign up for membership to become a founding member and help shape HuffPost's next chapter