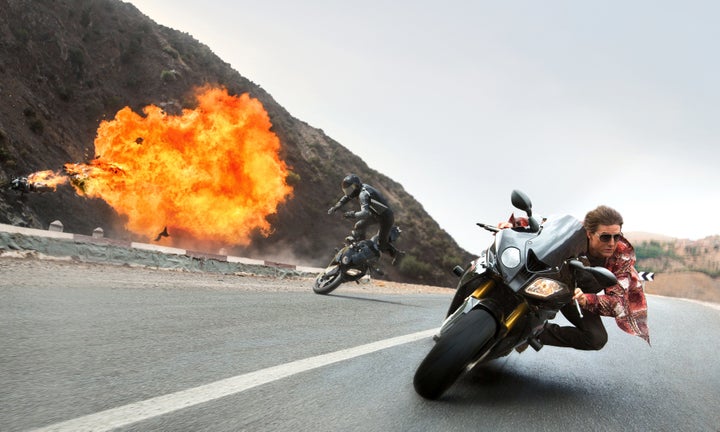 If you're the type of person who enjoys watching ridiculous, mind-blowing, totally bonkers stunts in big budget action movies, then you're in luck this weekend.
That type of person will probably thoroughly enjoy "Mission: Impossible - Rogue Nation," the fifth film in the "M:I" franchise. The movie follows Tom Cruise's Ethan Hunt as he attempts to uncover the Syndicate, a rogue organization behind a series of terrorist attacks, while Alec Baldwin's C.I.A. director attempts to shut down the IMF. There are, of course, weak points and problems with the movie. For instance, writer-director Christopher McQuarrie could've at least come up with an actual name for "the Syndicate," and "Rogue Nation" is far from an innovative or genre-defying action flick (leave that to "Mad Max: Fury Road"). But packed between the cliche dialogue and dated tropes are an extra large, adrenaline-pumped dose of action sequences and Cruise, alongside his female co-star Rebecca Ferguson, kicking ass. Overall, "Rogue Nation" is a damn good time.
Yet you may be asking yourself, how in the world could the new movie top the amazing Burj Khalifa scene from "Ghost Protocol"? What about the Shanghai skyscraper jump in "M:I III" or Cruise's hands-free rock climbing in the second film? "Rogue Nation" comes close, and at some points gets even crazier. These are the best moments from the new film (spoiler alert, of course, but these are all in the trailers anyway):
Cruise defies gravity, on a plane!
As everyone knows from the trailer and poster, Tom Cruise holds on to the exterior of a plane with his bare hands while it's taking off. What more do you/could you want?
Cruise defies gravity, on a bike!
Cruise hops on a motorcycle for a high-speed chase that involves copious amounts of leaning and cornering -- his knee is literally inches from the pavement for an extended amount of time that seems, well, impossible.
Rebecca Ferguson. Period.
Hands down, Rebecca Ferguson is the best part of "Rogue Nation." The Swedish actress, who you may recognize from last year's "Hercules" and Starz's "The White Queen," plays British Intelligence spy Ilsa Faust, the hardest female badass since Charlize Theron in "Fury Road." Yes, she is reduced to the hot-woman-in-the-revealing-dress at times and overly sexualized as she emerges from a pool, but Ilsa does get some pretty awesome action scenes of her own. Exhibit A:
And she's also sensible enough to take her heels off when the time calls for it, unlike some action movie characters:
There's (literally) breathtaking diving.
In one sequence, Cruise's Hunt has to hold his breath for at least three minutes under water. This is only after he dives into a giant funnel that looks like the scary ride at the waterpark you were too afraid weren't tall enough to ride as a kid.
Cruise kills two birds with one
stone

car.
In a car chase and need to get rid of the multiple guys tailing you? Just pull a 360 in a narrow alley.
Simon Pegg is hilarious, as always.
The guaranteed comic relief, Pegg's Benji is a pleasure yet again as he seamlessly hacks his way into more impossible systems. This time, though, he's more directly involved in the action than ever before.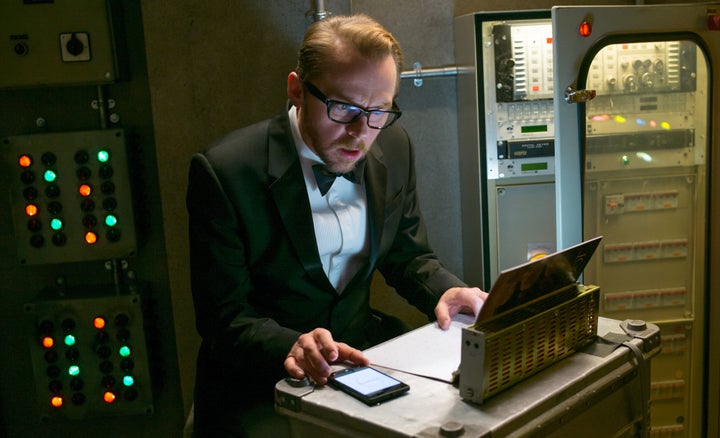 Cruise fights in cuffs.
At one point, Cruise's Hunt is captured and chained to a pole with his hands cuffed above his head. But hey, this is Ethan Hunt, and no pole stands in his way. (Don't try this move at home.)
"Mission: Impossible - Rogue Nation" is now playing.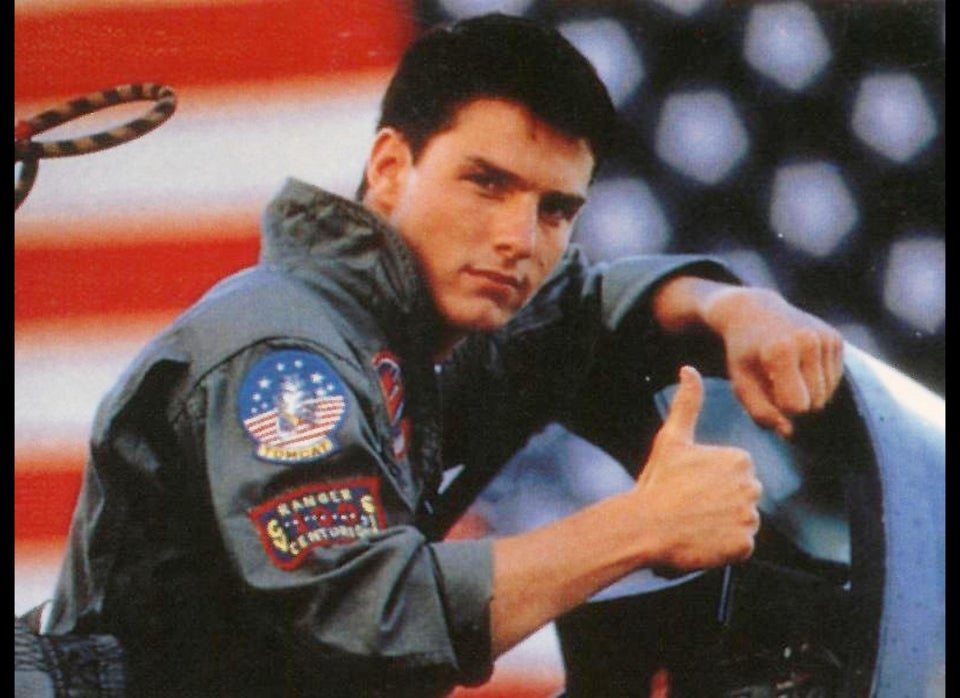 Tom Cruise Action Films
For a constant stream of entertainment news and discussion, follow HuffPost Entertainment on Viber.
Popular in the Community