JACKSON, Miss., April 2 (Reuters) - Mississippi's governor said he will sign a religious freedom bill approved by state lawmakers over the objections of opponents who say it could be used as an excuse to refuse services to gays and minorities.
The Religious Freedom Restoration Act, which passed 79-43 in the state House of Representatives and 37-14 in the Senate on Tuesday, protects residents from state laws or local ordinances that violate their right to practice their faith.
It is modeled after the 1993 federal law with the same name and will take effect July 1.
Critics say the measure legalizes discrimination, giving businesses the right to refuse service based on religious objections. They warned scenarios such as the Colorado cake-shop owner who refused to bake for a gay wedding last year could become commonplace in Mississippi.
The American Civil Liberties Union accused lawmakers of ignoring the public outcry against such measures. It noted legislators in other states, including Georgia, Idaho, Maine and Ohio, had rejected similar measures and Arizona Governor Jan Brewer vetoed her state's version of the bill in February.
"We remain hopeful that courts throughout the state will reject any attempts to use religion to justify discrimination," said Jennifer Riley-Collins, executive director of the ACLU of Mississippi. "Nobody should be refused service because of who they are."
Supporters say the measure will help people like Telsa DeBerry, a pastor who successfully fought the Mississippi city of Holly Springs for the right to open a place of worship on the town square.
City ordinance had required churches to get approval from 60 percent of surrounding property owners, something DeBerry challenged as discriminatory in federal court before finally reaching a settlement with the city.
"That's the real-life scenario of this bill," said Republican state Representative Andy Gipson. "If it were in effect at the time, it would have allowed Pastor DeBerry to use the state court to protect his religious freedoms rather than having to go to federal court."
Republican Governor Phil Bryant said in a statement provided on Wednesday that he was proud the measure would add the national motto, "In God We Trust," to the state seal.
The version of the bill that passed Tuesday quelled the fears of some early critics, including the Mississippi Economic Council, which said it does not support any kind of discrimination.
A constitutional law professor, Matt Steffey of the Mississippi College School of Law, said the measure merely establishes a state law that mirrors an existing federal law and called the outcry "much ado about nothing." (Editing by Colleen Jenkins and Eric Walsh)

Before You Go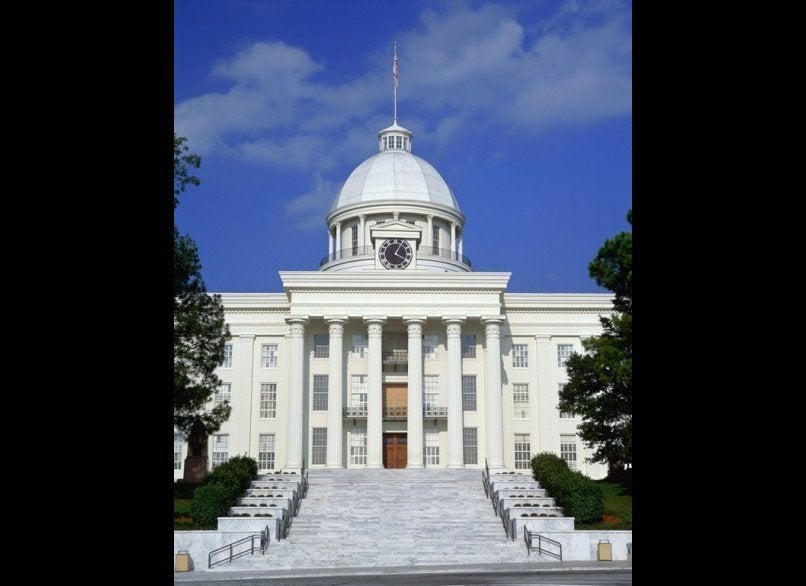 State Capitols
Popular in the Community