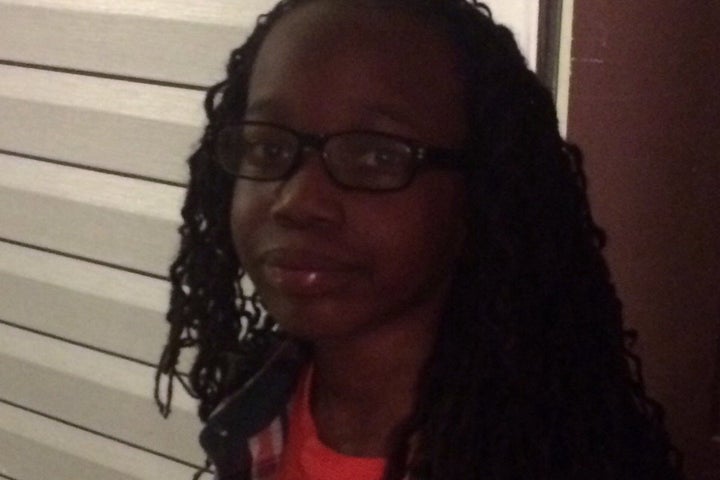 UPDATE: April 2 ― The Jones County School District superintendent said the school investigated the claims and could not find any evidence of the allegations.
"Based on what we found, we found absolutely no evidence that there is any proof what so ever that his allegations of having his hair cut at school exist," Parker told the station.
Parker said he reviewed surveillance footage from a camera outside the principal's office, and said "there is no video evidence that he was at or near the school office at any time."
A mother in Jones County, Mississippi, is accusing the principal of her son's school of cutting the boy's long hair against his will.
Lattrice Averette told WDAM TV that the principal at North Jones Elementary School cut her 11-year-old son's hair on Monday, in the process undermining his expression of cultural identity.
The boy, T.J. White, told his mom that he was called to the office without being informed why. Once there, the principal allegedly removed portions of his hair that were hanging over his face.
Averette said her son's guidance counselor had earlier objected to his locs covering his face and told him to do something about it.
"She came to his classroom and saw that he still had his hair in his face later on that day," the mother told local station WJTV. "She told him to go to the office, and she walked him to the office where they had him sit down. The office ... the school counselor held his shoulders as the principal, he says, cut his hair."
Then T.J. was ordered to pick up his shorn locs, which he took home to show his mother, according to her Facebook post.
Averette is livid about what happened, so much so that she has now withdrawn her son from the school.
"I was highly upset," she told WDAM TV. "I needed something to be done, and I wanted some justice for my son. He is autistic, suffers from ADHD and post-traumatic stress because of this school. I needed some help. Since that time, I have been to the police department. I have pressed charges with the justice court against the school's principal as well as the school's counselor. I have been to the superintendent's office and I'm waiting for them to complete their investigation."
Tommy Parker, superintendent for the Jones County School District, told WJTV that he is investigating the incident, but that security footage doesn't show the boy going into the principal's office on Monday.
Averette has also created a GoFundMe campaign to raise money to get her son's locs reattached and to pay possible legal fees. So far, it has brought in $220 toward a $5,000 goal.
REAL LIFE. REAL NEWS. REAL VOICES.
Help us tell more of the stories that matter from voices that too often remain unheard.
BEFORE YOU GO
PHOTO GALLERY
Locs Hairstyles For Any Length And Texture